Aero Cursors in Server 2008
By default Windows Server 2008 has the plain white mousepointer. In this tutorial we will install the aero mouse pointers of Windows Vista.
1. Download aero_cursors.zip from Win2008Workstation, help Rapidshare or 4shared.
2. Open aero_cursors.zip and browse within the archive to the folder cursors. Within the cursors folder select all files by pressing ctrl+A, ask click with your right mouse button on the selection and select Copy.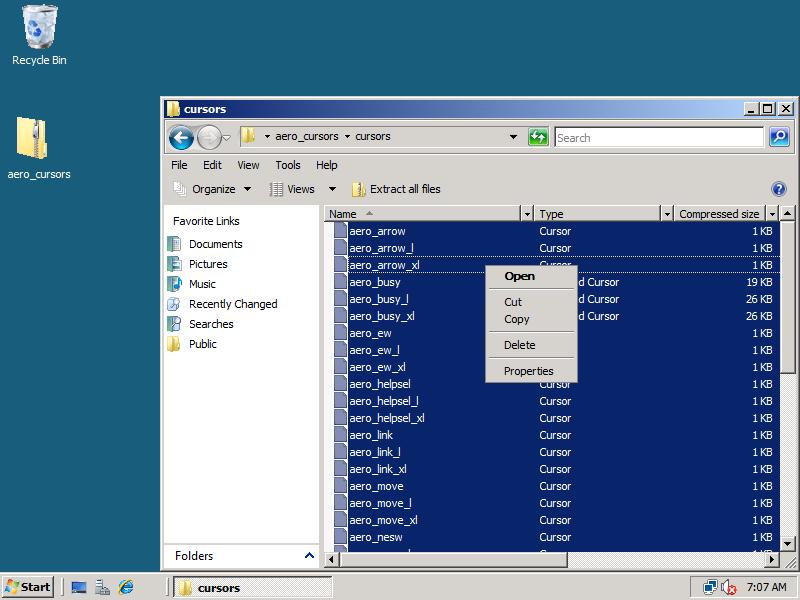 3. Browse with Windows Explorer to C:WindowsCursors and click Paste in the Edit menu. All Aero cursors will now be unpacked to your system.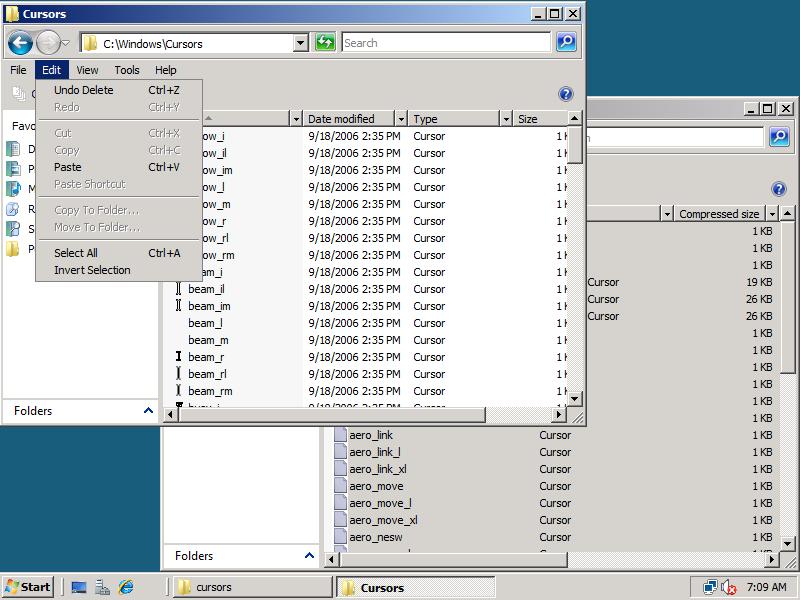 4. Go to the root of the aero_cursors.zip archive and double click at the aero_cursors(.reg) file. Click Yes when the Registry Import warning appears.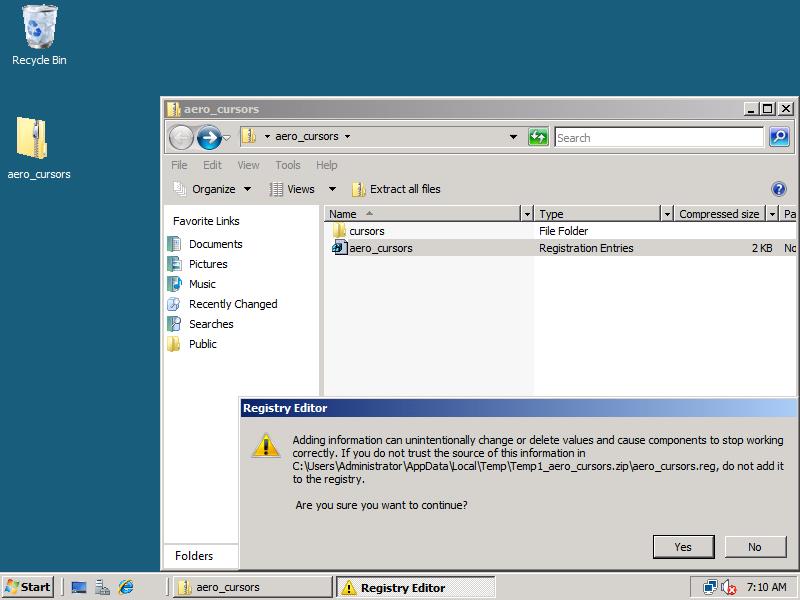 5. In the Start menu click Control Panel.
– If you use the Modern View, click Mouse in the Hardware and Sound section.
– If you use the Classic View, doubleclick the Mouse icon.
In the Mouse Properties window click tab Pointers, select Windows Aero from the Scheme dropdown list. Optionally you can also check the Enable pointer shadow.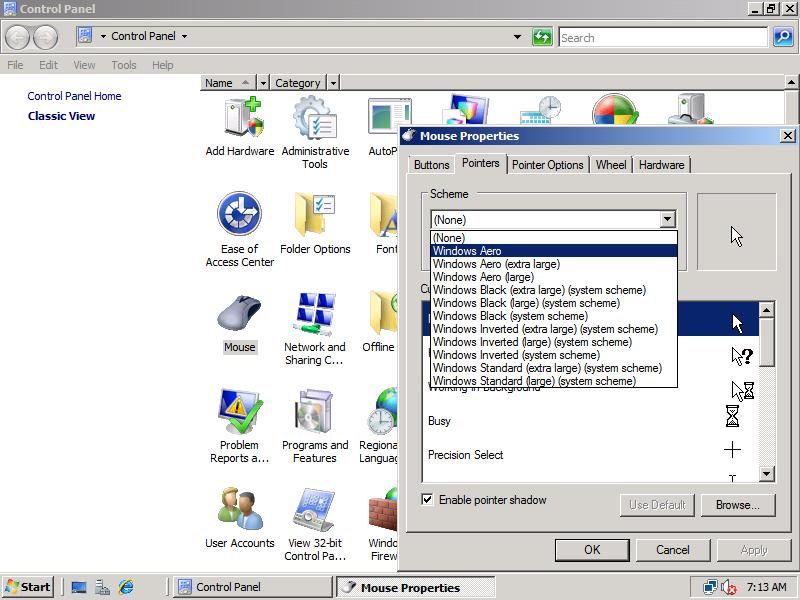 6. Enjoy the smooth looking mouse pointers and cursor animations! 😉