Create a new User Account
1. In the Start menu click Run and type control userpasswords2. In the User Accounts window that comes up click Add, and fill in the required fields and click Next.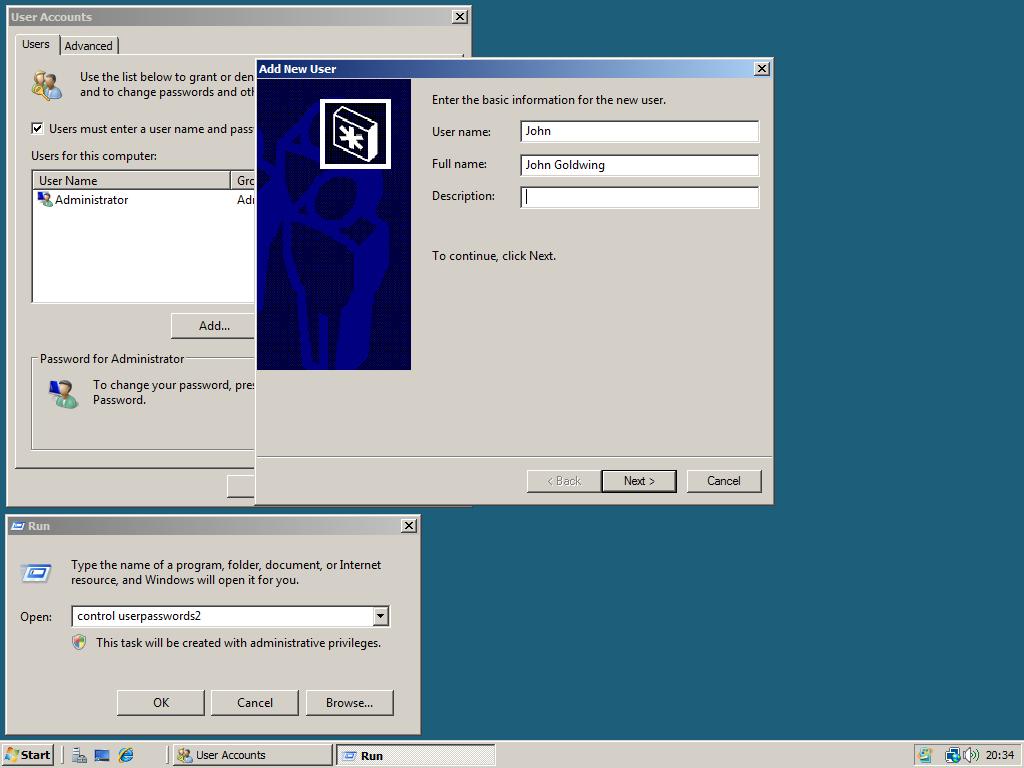 2. Fill in a password twice and click Next. In the next screen select Standard User to create a limited account to work with (recommended), cialis then click Finish to add the user!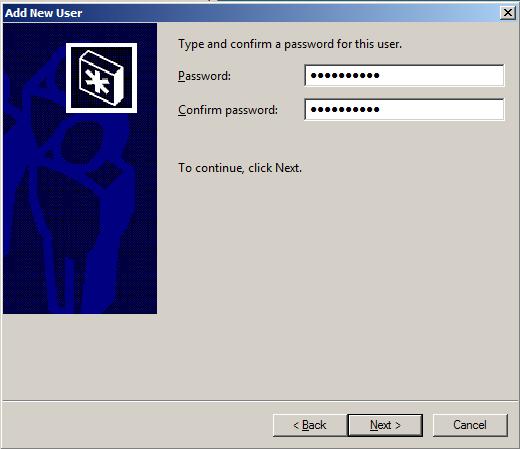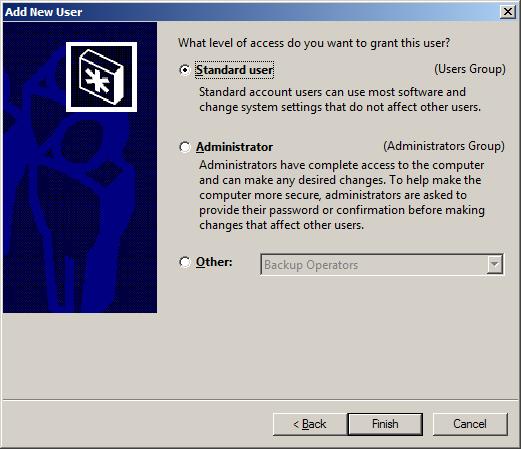 3. If you selected Standard User as level of access, you have to give the user permission to shutdown the PC. To do this click Run in the menu Start, then type gpedit.msc and click OK. In the Local Group Policy Editor that opens, browse to: Computer Configuration -> Windows Settings -> Security Settings -> Local Policies -> User Rights Assignment. In the right pane scroll to Shut down the system.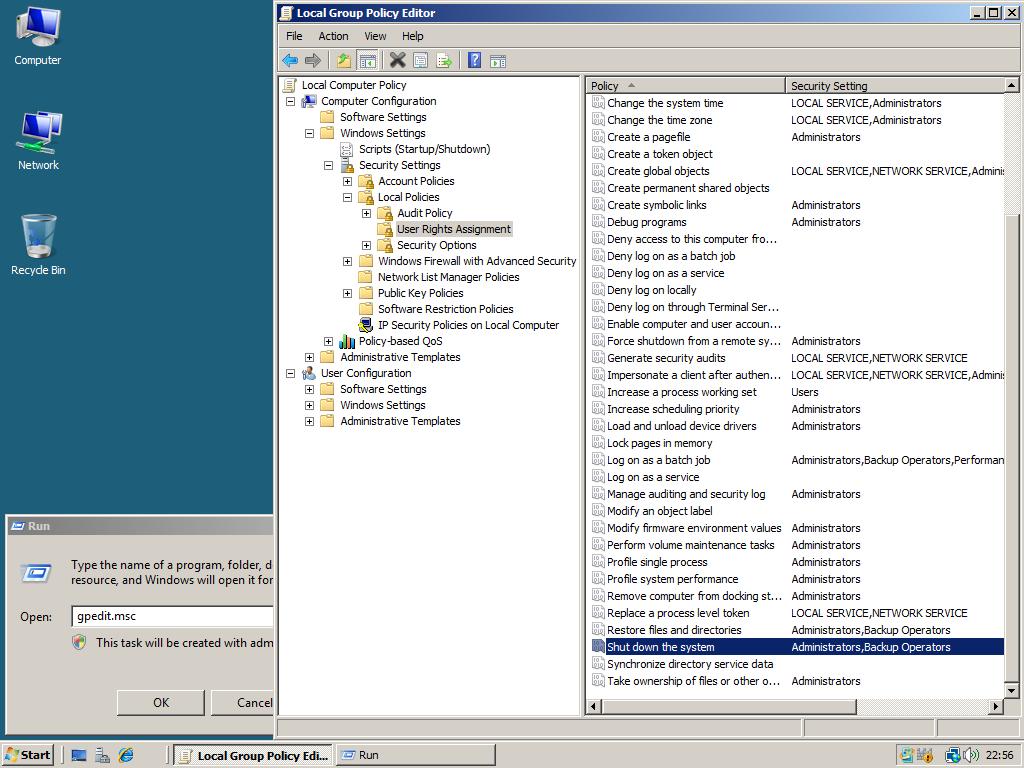 4. Double click Shut down the system and click Add User or Group. Now enter the User name of the user you want to give permission to shut down, then click OK.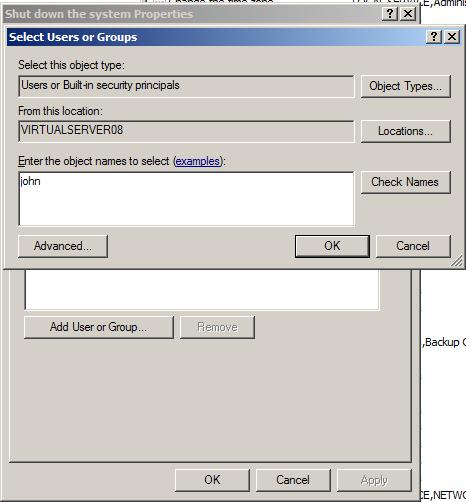 5. Finally click OK in the Shut down the system Properties window to save the changes you made to the list of users that are allowed to shutdown the computer!