Disable Strong Passwords Enforcement
By default Microsoft Windows Server 2008 enforces users in the Administrator usergroup to use strong passwords. Home users just want to create their own passwords without meeting any policies or leave it blank. This tutorial will explain how to disable these complexity requirements!
1. Click Run in the menu Start, pharm then type gpedit.msc and click OK. In the Local Group Policy Editor expand Computer Configuration -> Windows Settings -> Security Settings -> Account Policies and click Password Policy.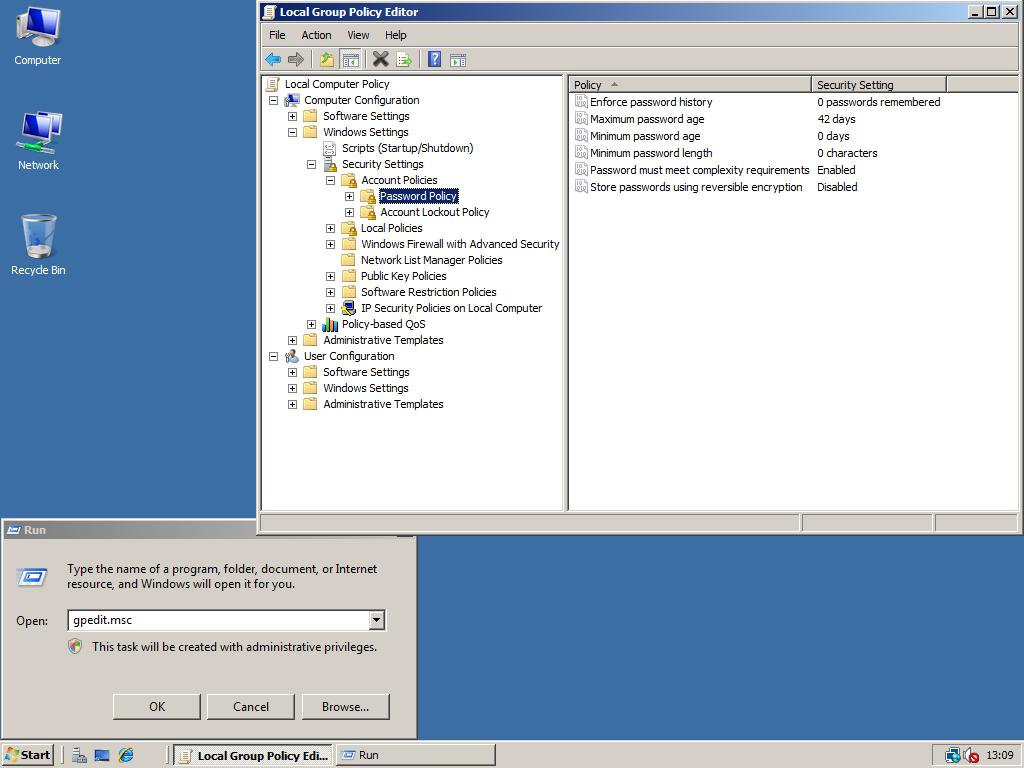 2. In the right pane double click Password must meet complexity requirements and set it to Disabled. Click OK to save your change. You will now not longer be forced to use strong passwords; you can even use a blank one!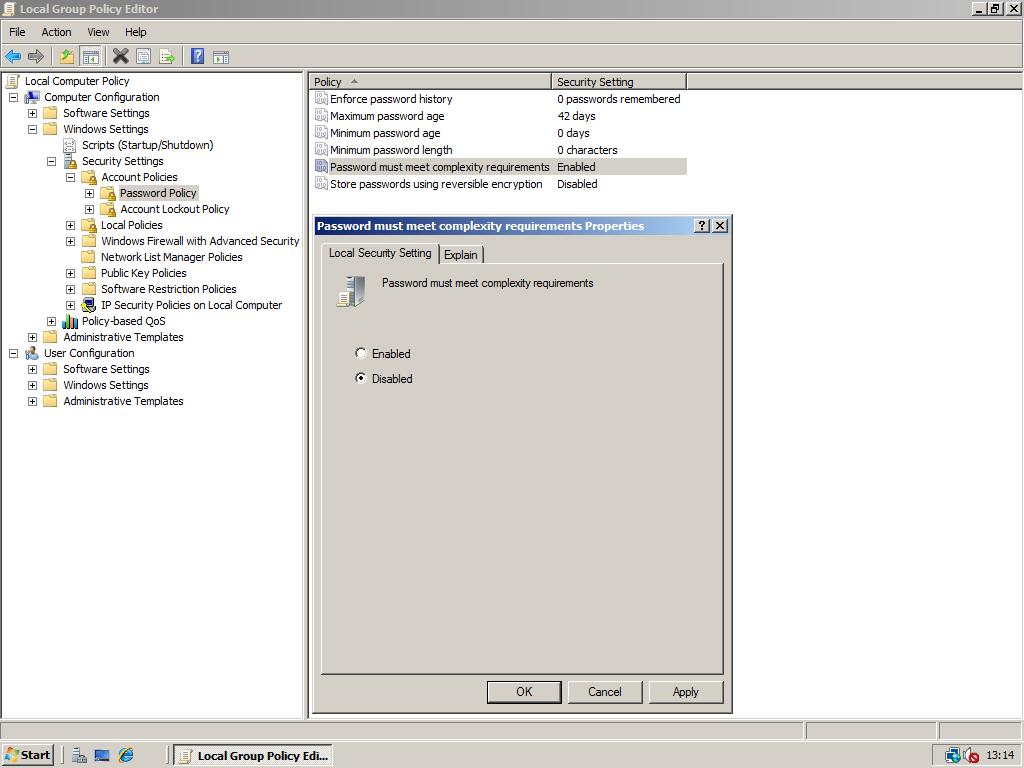 3. Optionally you can also choose to never let expire your passwords. To do this also open the Maximum password age policy and set set the value to 0. Click OK to save the policy change!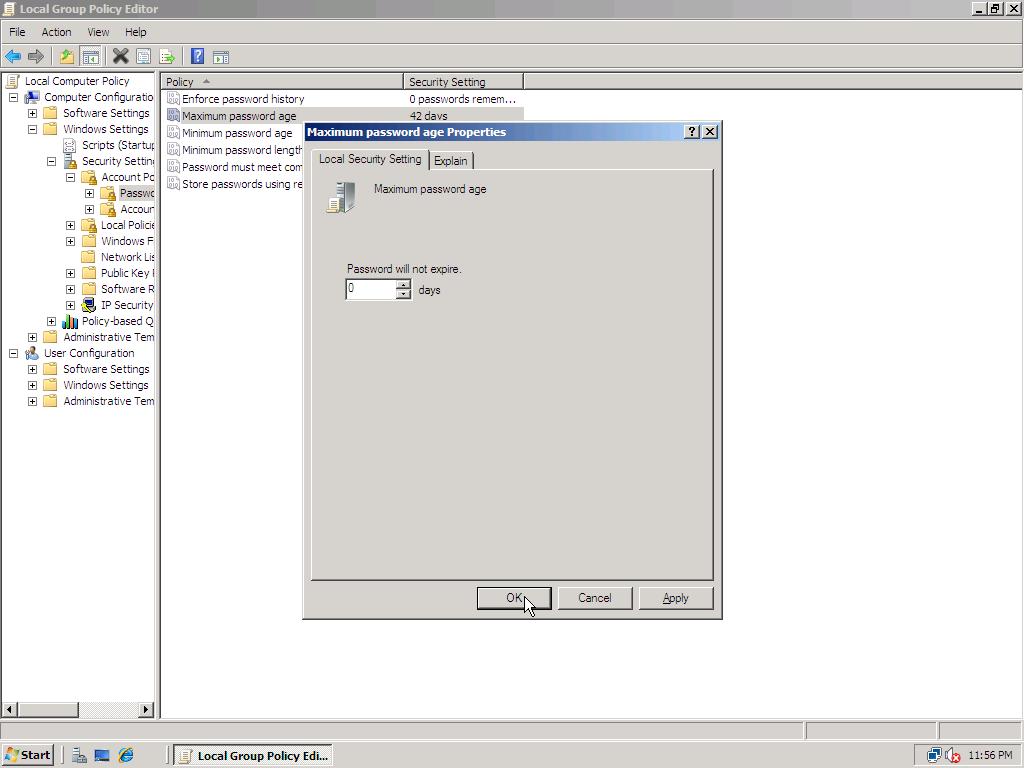 Thanks to Michael Sully and Mark for informing me about this tweaks!