Enable Windows Search Service
Maybe you are wondering where the Windows Search Service is in Windows Server 2008 to search your email or documents. Follow these steps and it is possible to search your email/documents again! This is of course an optional step, treat because it can also slow down your computer.
1. Start the Server Manager by clicking the Server Manager icon in the systray, advice or the Server Manager shortcut in directly the Start menu or in the menu Administrative Tools.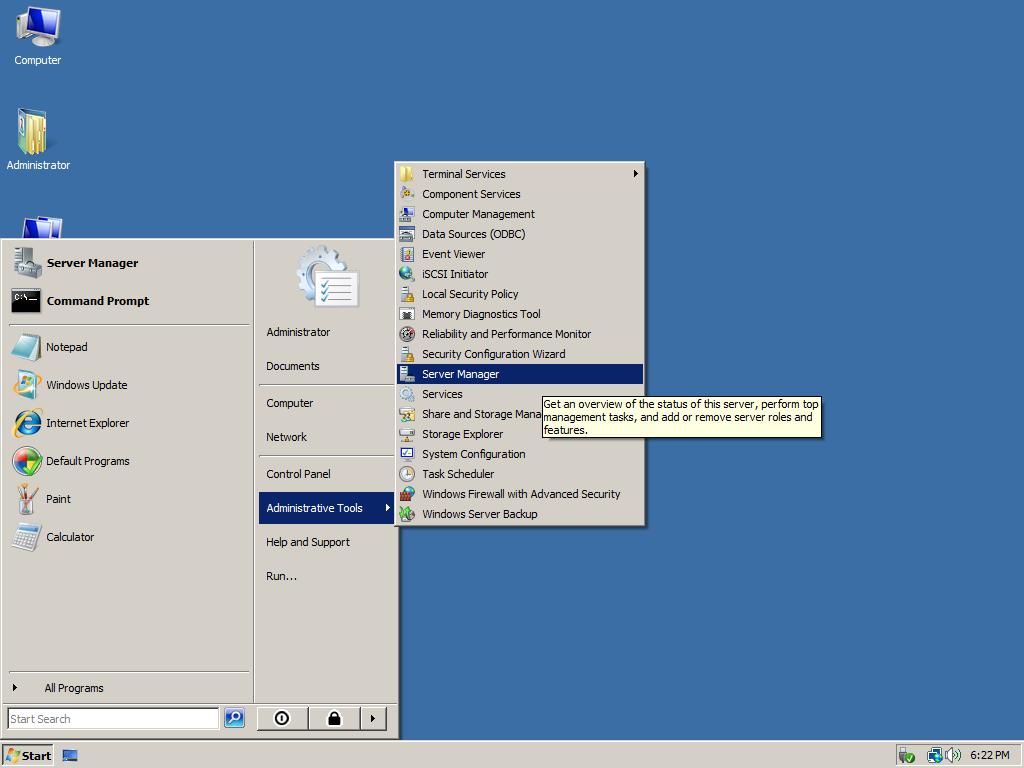 2. In the Server Manager click below the category Roles Summary on Add Roles.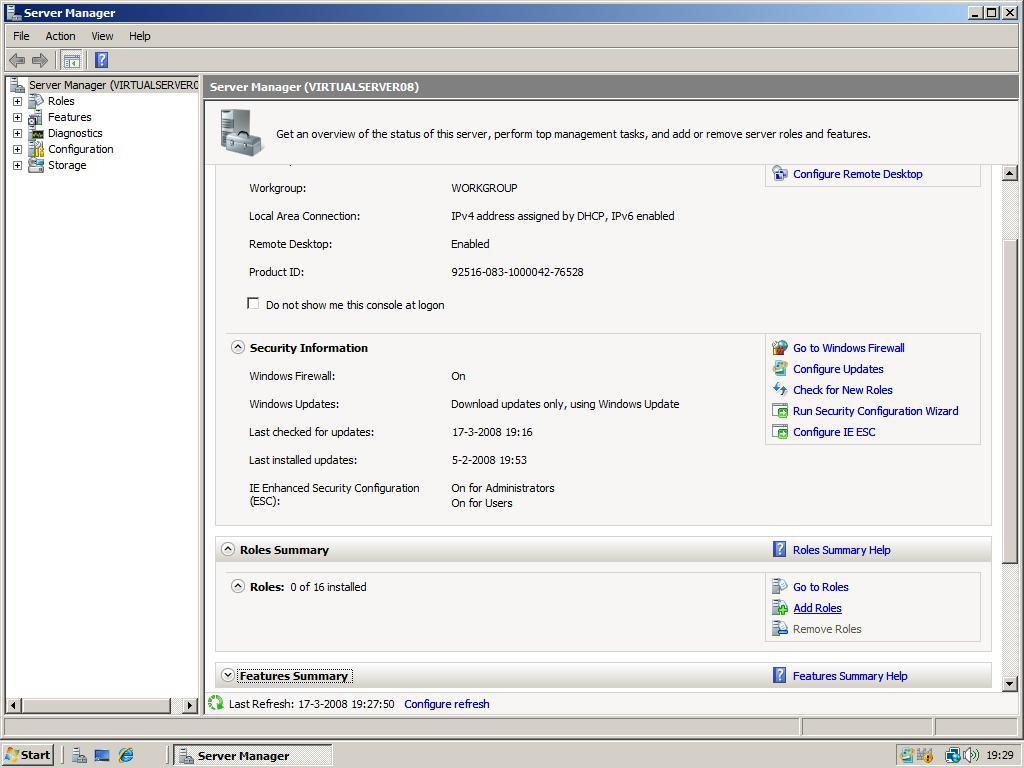 3. Click Next in the Before You Begin screen.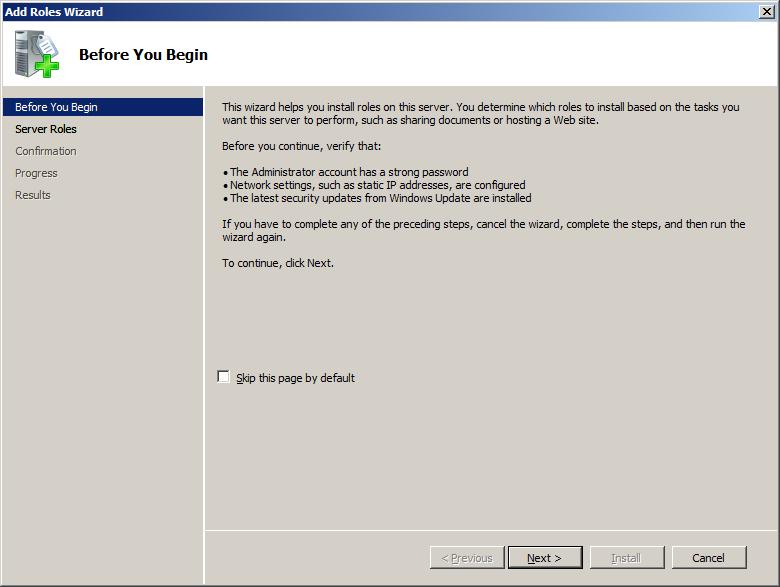 4. In the Select Server Roles screen check File Services, then click Next.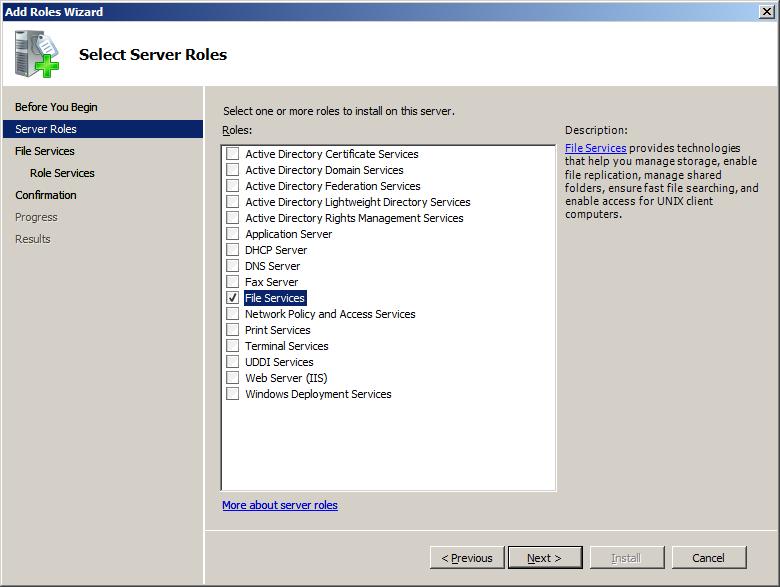 5. You can eventually read the Introduction to File Services, and click Next.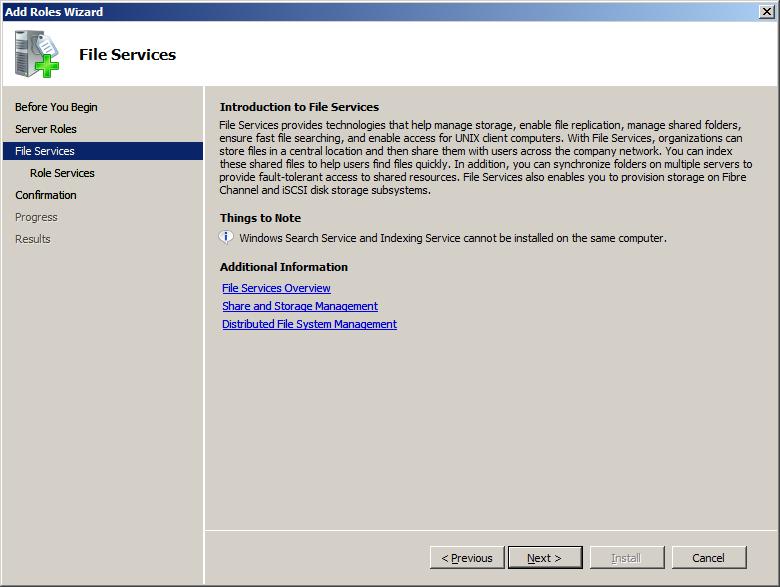 6. Select the Windows Search Service in the Role Services list. You can optionally uncheck the File Server role.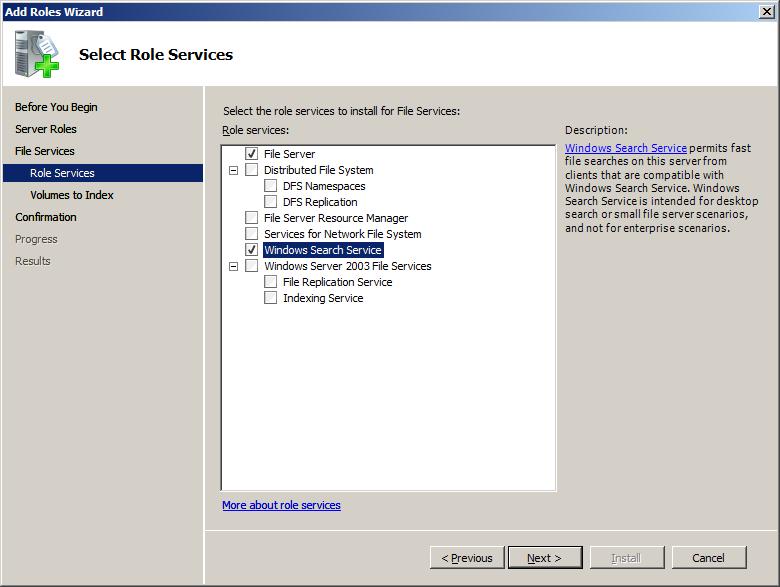 7. Select your setting for the volumes you want to index.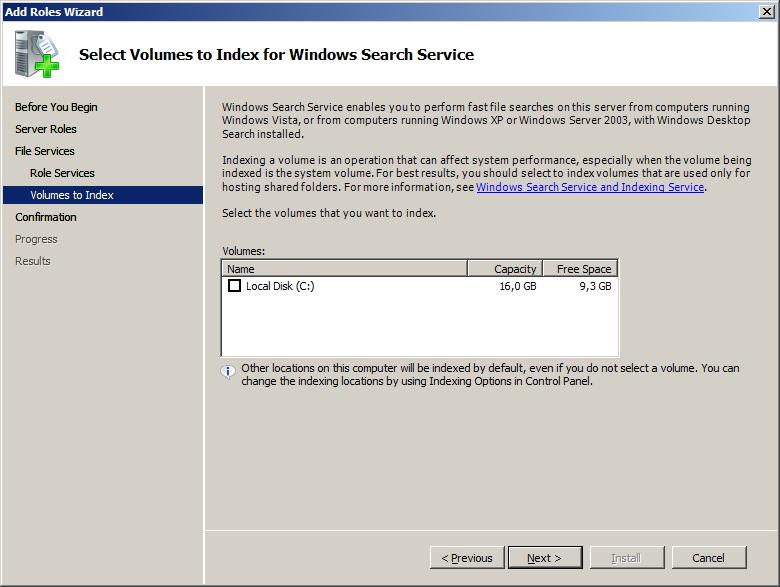 8. At the Confirm Installation Selections page click Install to start the installation of the Windows Search Service role.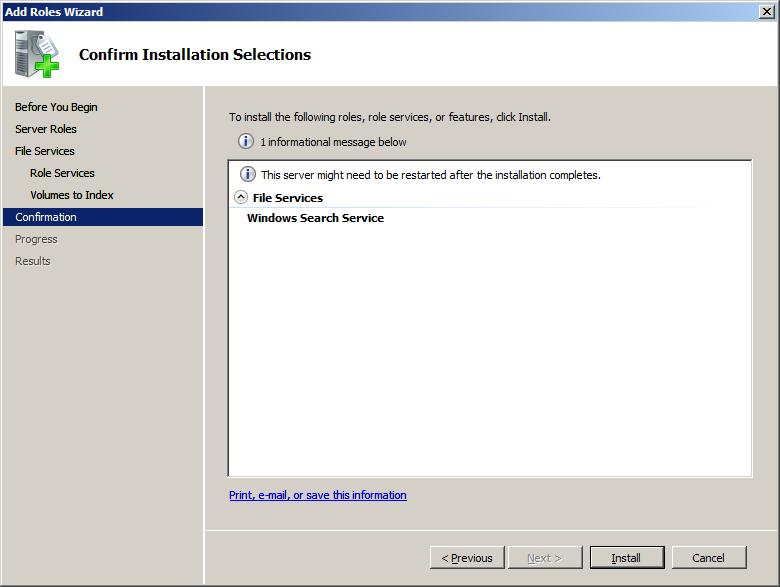 9. After the installation has finished click Close. The Windows Search service has now automatically be started and will be indexing your system during idle time!