Enable Wireless Networking
1. Start the Server Manager by clicking the Server Manager icon in the systray, malady or the Server Manager shortcut in directly the Start menu or in the menu Administrative Tools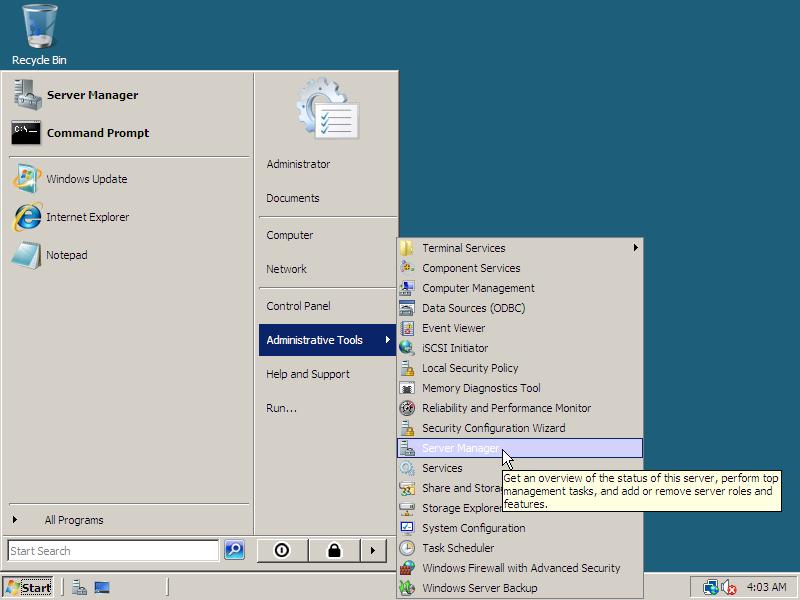 2. In the Server Manager scroll down to Features Summary and click Add Features. In the Add Features Wizard window scroll down, check Wireless LAN Service and click Next.
3. At the Confirm Installation Selections page click Install.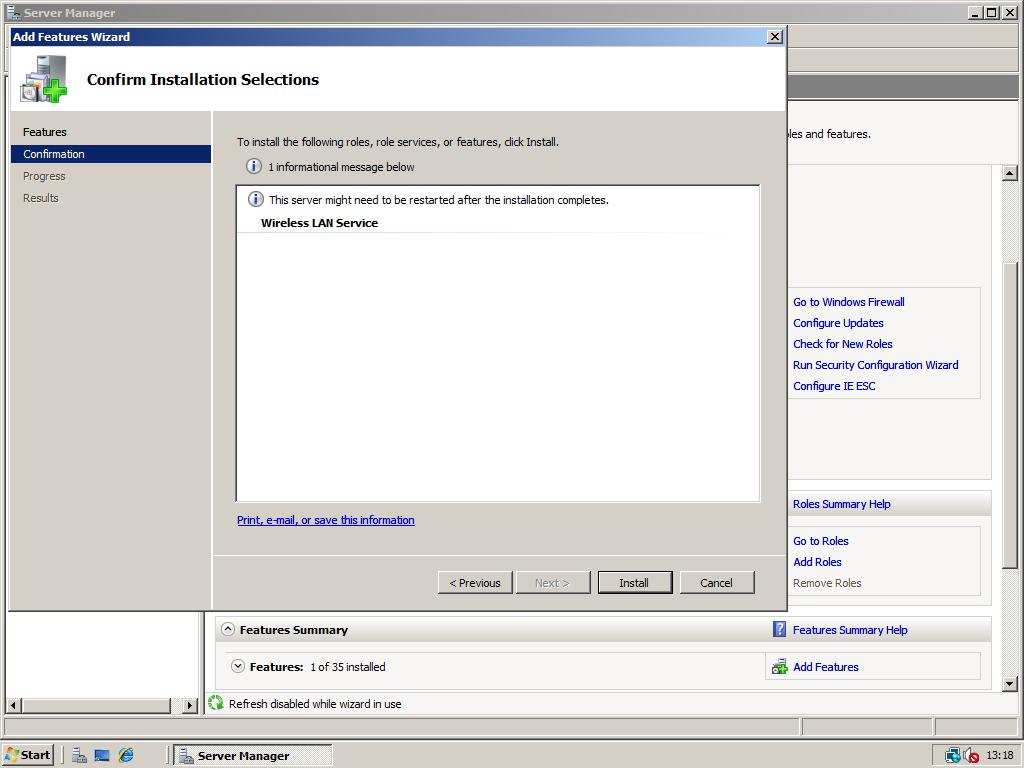 4. Click Close to finish the installation. Now you have wireless support in Windows Server 2008!