Enabling SuperFetch
When you are using Windows Server 2008 as a workstation SuperFetch will give your operating system a little bit more responsiveness. If you are using an SSD as operating system disk, you can skip this page.

Use Registry Tweak in stead of the first 4 steps
1. To enable the SuperFetch service you will first have to make a little change in the registry. Open the Registry Editor by clicking Run in the Start menu. Next type regedit and click OK. In the Registry Editor browse to the location HKEY_LOCAL_MACHINE\SYSTEM\CurrentControlSet\Control\Session Manager\Memory Management\PrefetchParameters.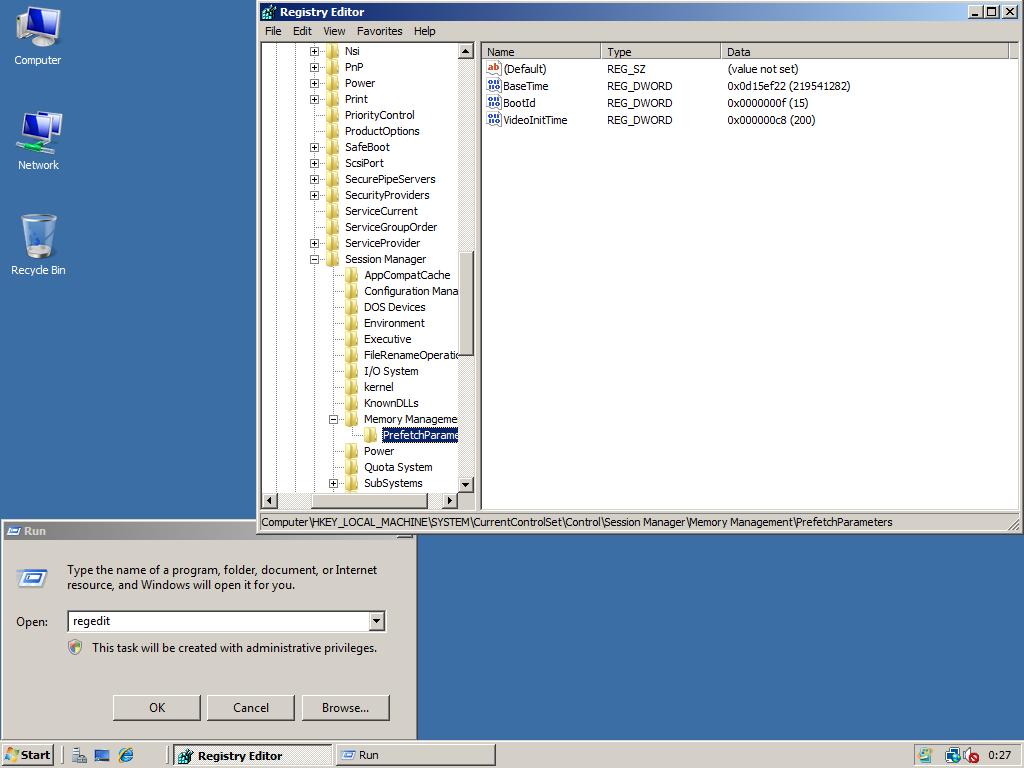 2. Right click in the right part of the window and choose DWORD (32bit) Value in the menu New. Type as Name: EnablePrefetcher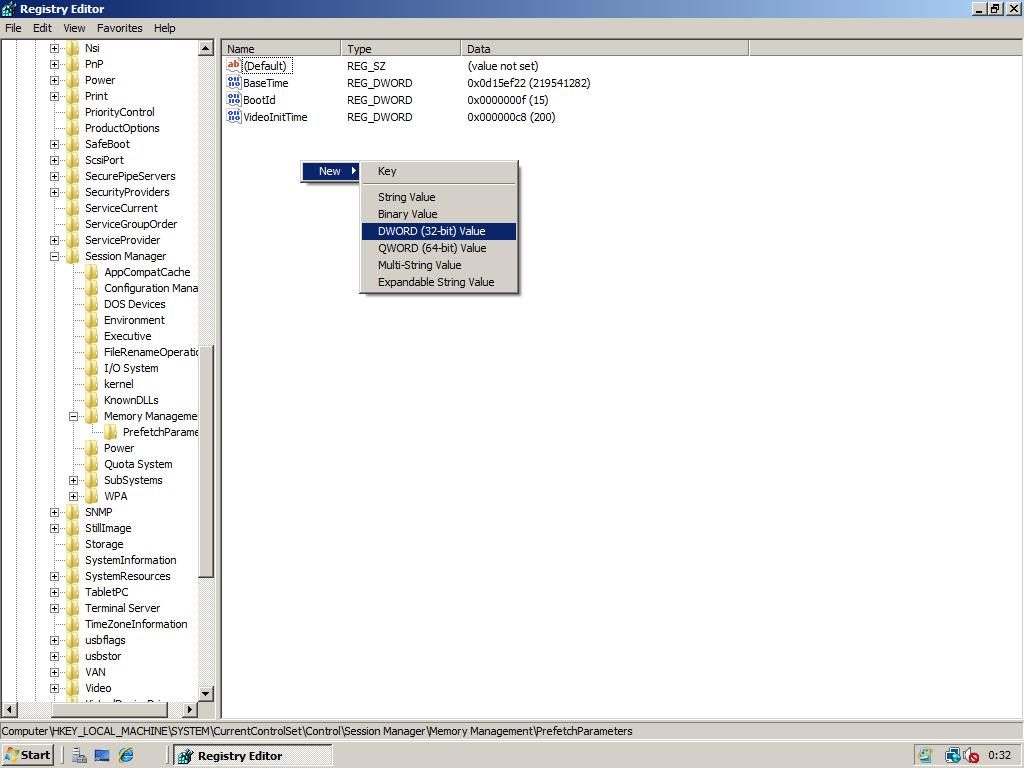 3. Edit the value of value EnablePrefetcher by doubleclicking on it. Change the Value data field into '3' (without quotes)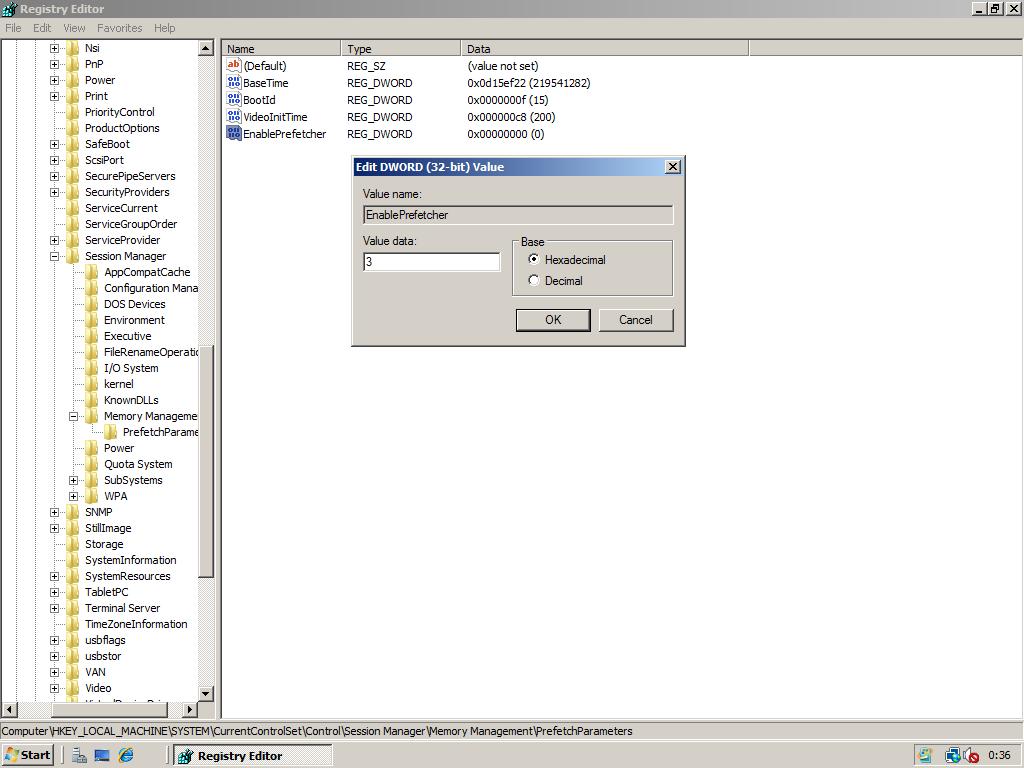 4. Next create a second DWORD (32bit) Value, name it EnableSuperfetch and also give it as Value data '3' (without quotes)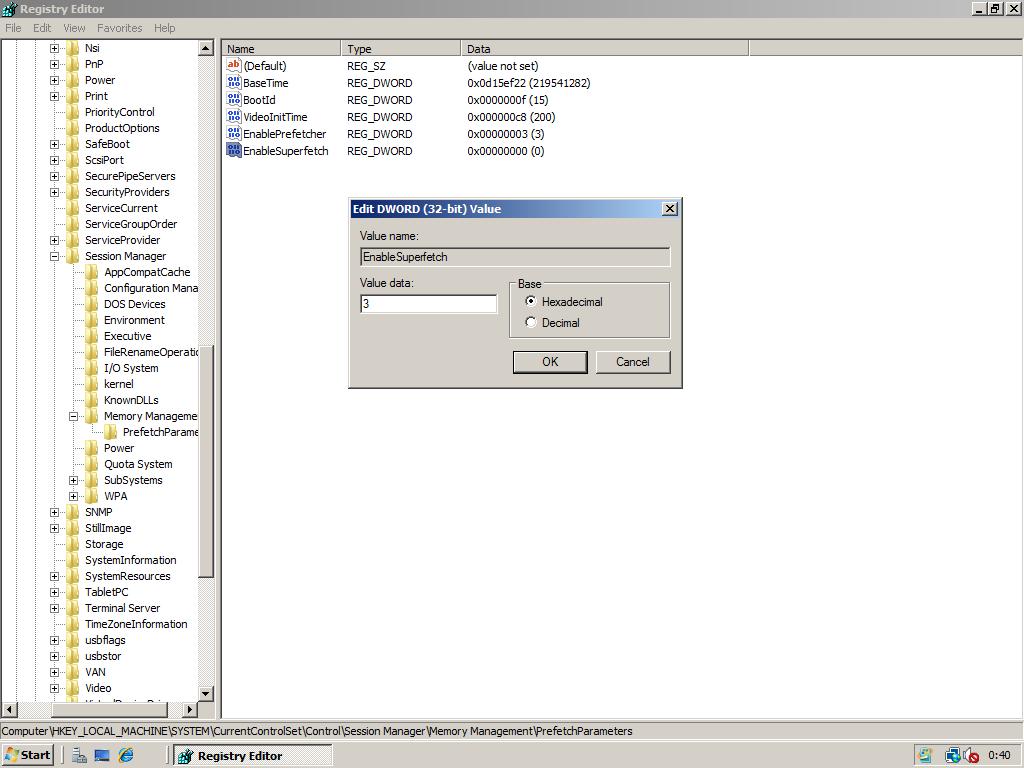 5. Close the Registry Editor, then click Run in the menu Start. Type services.msc and click OK. In the Services window, scroll down to the service with name SuperFetch.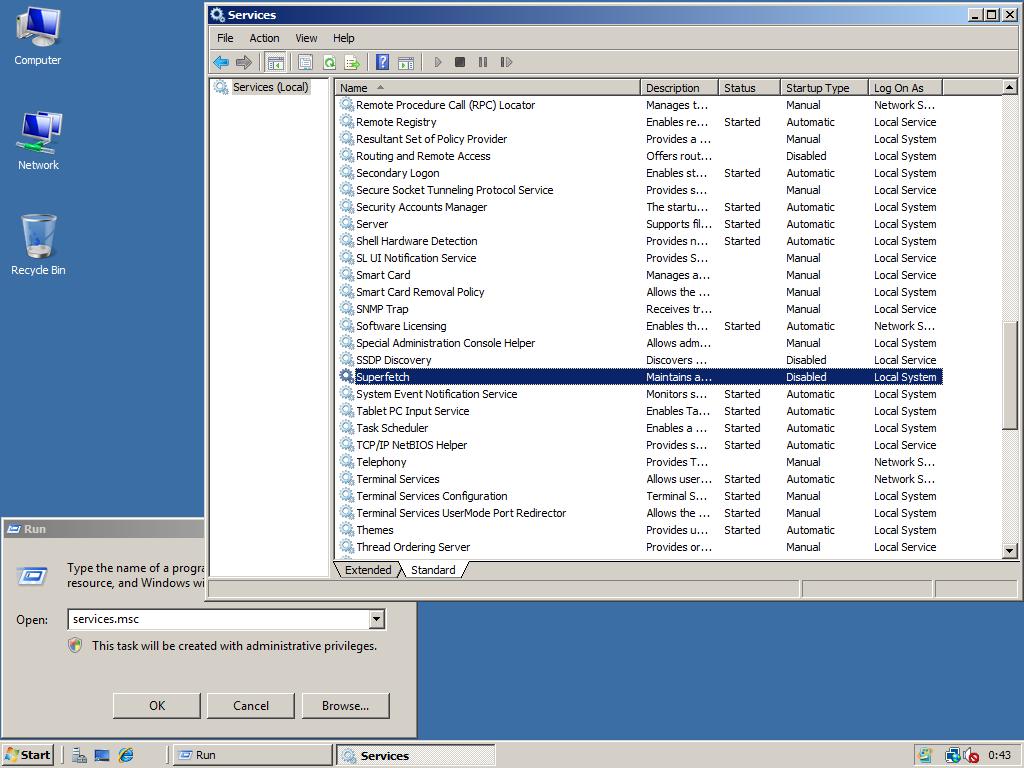 6. Right click on the SuperFetch service and choose Properties in the context menu.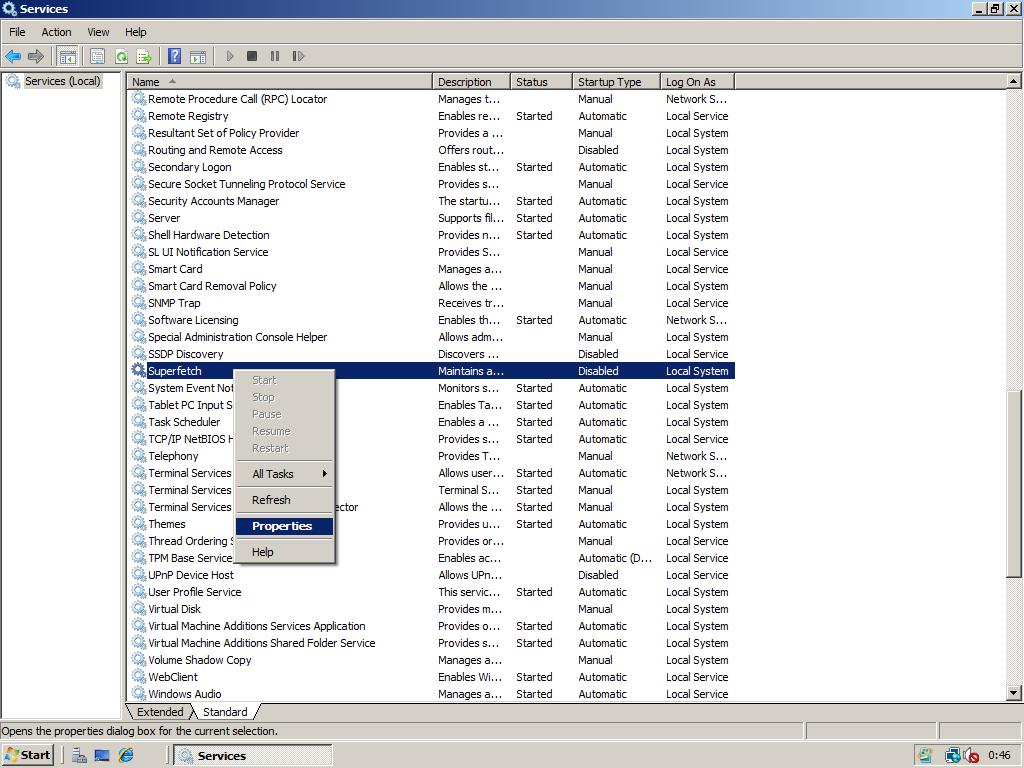 7. Next choose in the Startup type dropdown Automatic. Click Apply in the lower right of the Superfetch Properties window. The Start button will now be enabled. Press the Start button to enable SuperFetch for your current session.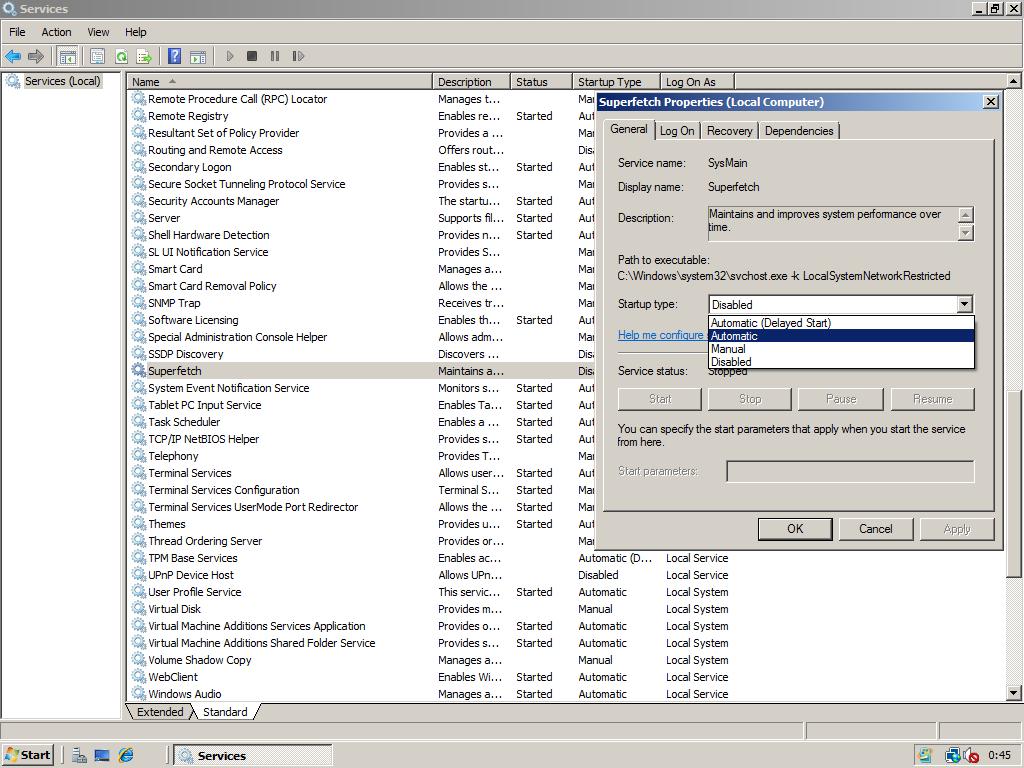 8. Final screen. Because we have set the Startup type to Automatic, next time you start Windows Server 2008, the SuperFetch service will run to optimize your systems performance!