Installing New Languages
To get Windows Server 2008 in your own language you have the option to install Multilingual User Interface Language Packs. Currently the following languages are available for Windows Server 2008 (x86/x64): English, German, Japanese, French, Spanish, Chinese Simplified, Chinese Traditional, Korean, Portuguese (Brazil), Italian, Russian, Portuguese (Portugal), Dutch, Swedish, Polish, Turkish, Czech, Hungarian, Arabic, Danish, Norwegian, Finnish, Hebrew, Greek, Thai, Ukrainian, Romanian, Slovakian, Slovenian, Croatian, Serbian Latin, Bulgarian, Lithuanian, Latvian, Estonian.
1. First you have to download the language pack from here for Windows Server 2008 SP1 or from here for Windows Server 2008 SP2.
2. Mount the downloaded .img (cd image) with cd emulation software like Daemon Tools. (Rightclick the Daemon Tools icon in the Systray -> Virtual CD/DVD-ROM -> Device 0: [E:] Empty -> Click Mount Image. In the Files of type dropdown list select All Files (*.*), then select your languagepack.img file)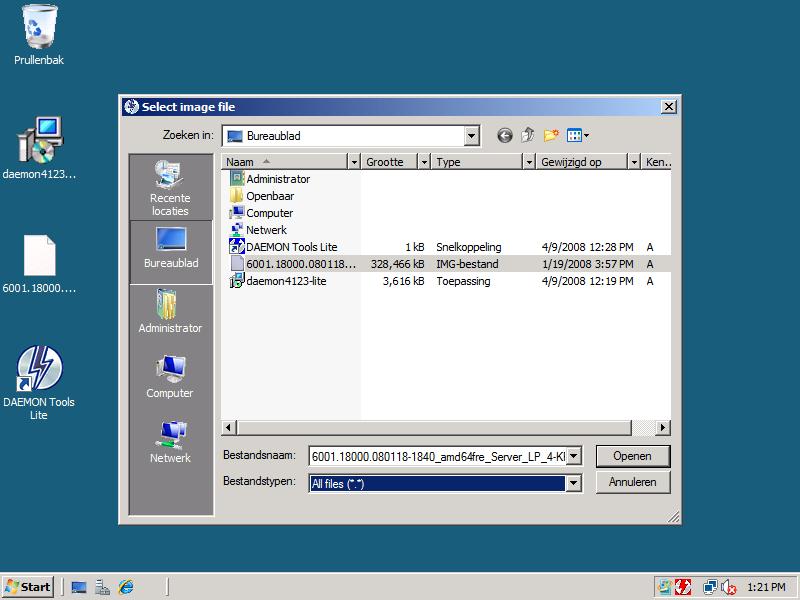 3. In the Start menu click Control Panel.
– If you use the Modern View click Change Display Language in the Clock, Language and Region section.
– If you use the Classic View, doubleclick Regional and Language Options and go to tab Keyboards and Languages.
Click the Install/uninstall languages button.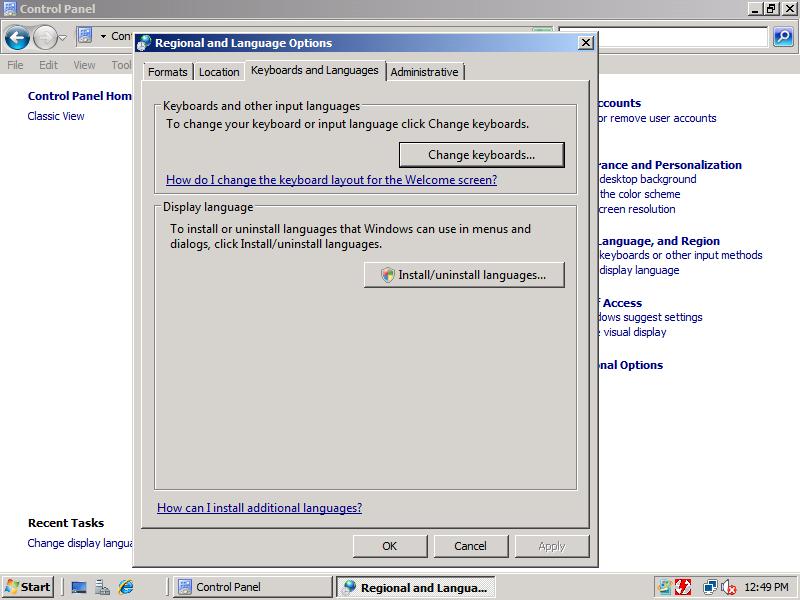 4. At the Install or Uninstall Display Languages page click Install Languages.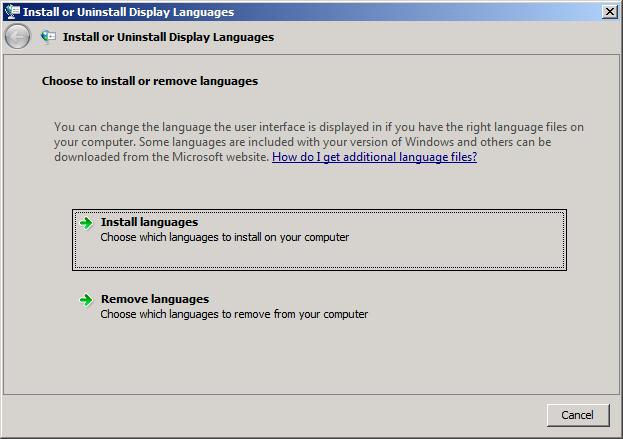 5. At the Select the languages to install page click Browse and browse in your Virtual CD/DVD-ROM device to the folder langpacks. Click the language you want to install and click Select Folder.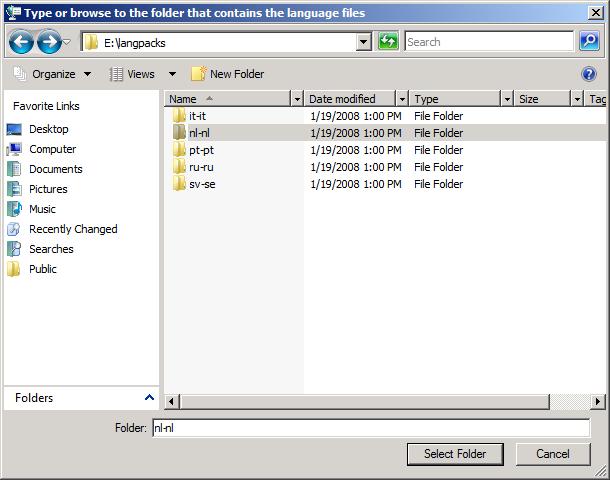 6. Verify the language you want to install and click Next.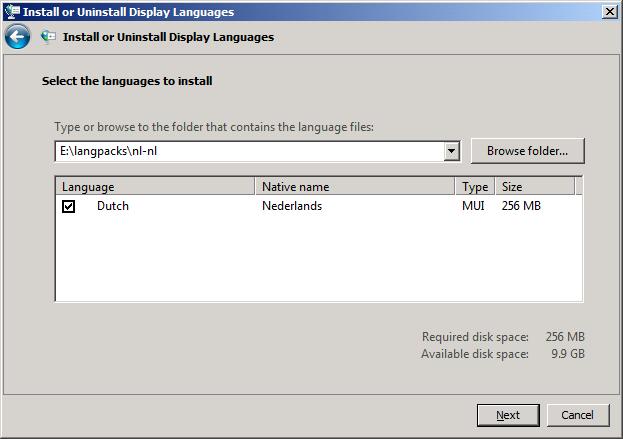 7. Review the Microsoft Software License Terms. If you accept them select I accept the license terms and click Next.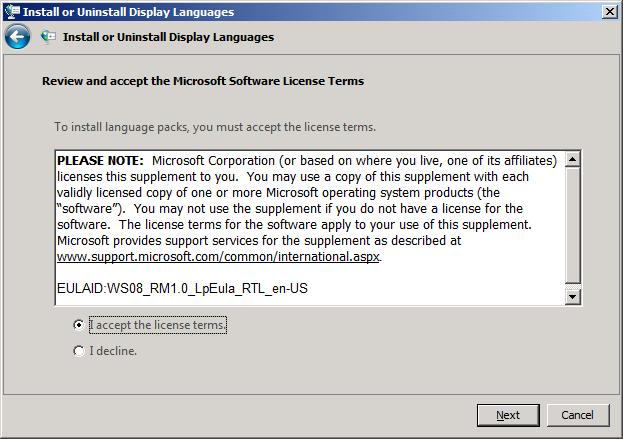 8. Click the Install button!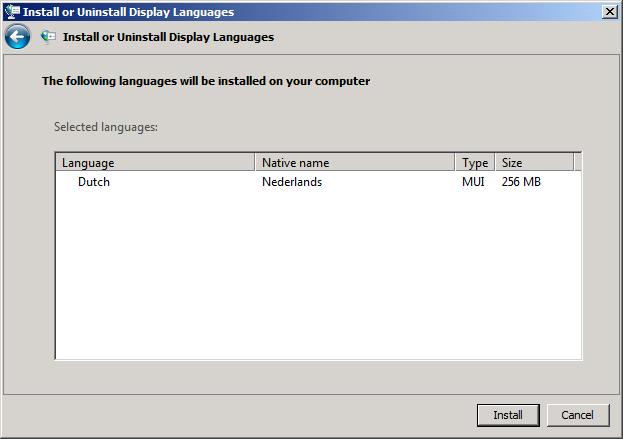 9. Get a cup of coffee while installing, it will take a while.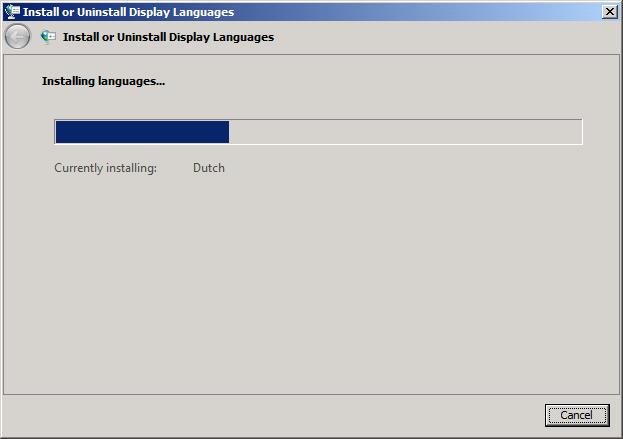 10. After the installation has finished you can optionally directly change your own language to the one you installed and also apply it for all other accounts on this computer.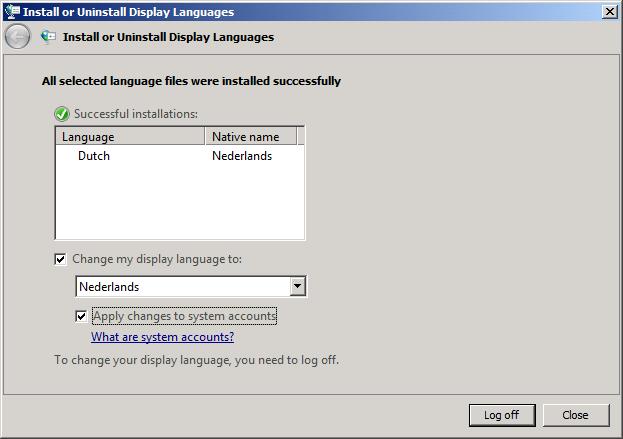 11. I love my native language! 😉