Installing the Vista SideBar
1. Download the zip-package with files needed to use the Vista Sidebar. If you use the 32bit version of Server 2008, download Windows Sidebar.zip from Rapidshare or 4shared. If you use the 64bit version of Server 2008 download Windows Sidebar x64.zip from Rapidshare or 4shared. The files inside this package are taken from a clean installation of Windows Server 2008 x86/x64 BETA 3 where the Windows Sidebar is still included when installing the Desktop Experience Feature. It is also possible to just copy the C:\Program Files\Windows Sidebar\ folder from an other Vista SP1 installation.
2. Open Windows Sidebar (x64).zip and in the toolbar click Extract all files. Click the Browse button, expand Computer –> Local Disk (C:), and click Program Files. Select your destination by clicking OK.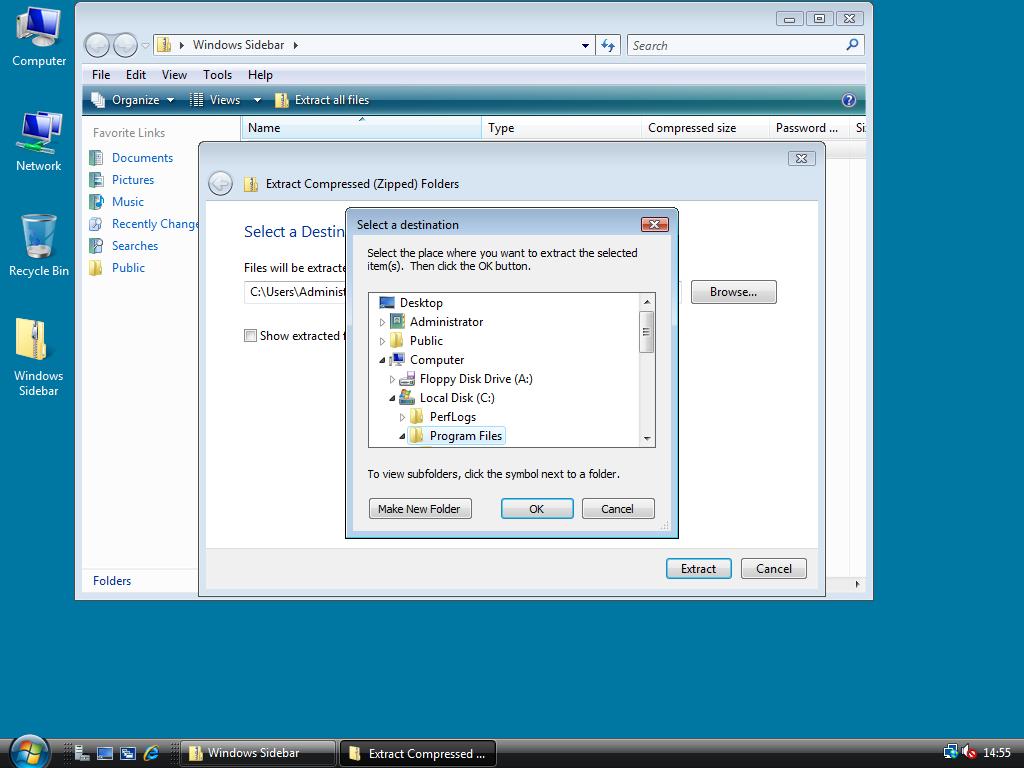 3. Your Extract Compressed (Zipped) Folders window will now look like this. Click Extract to extract the files and folders of Windows Sidebar (x64).zip to your C:\Program Files directory.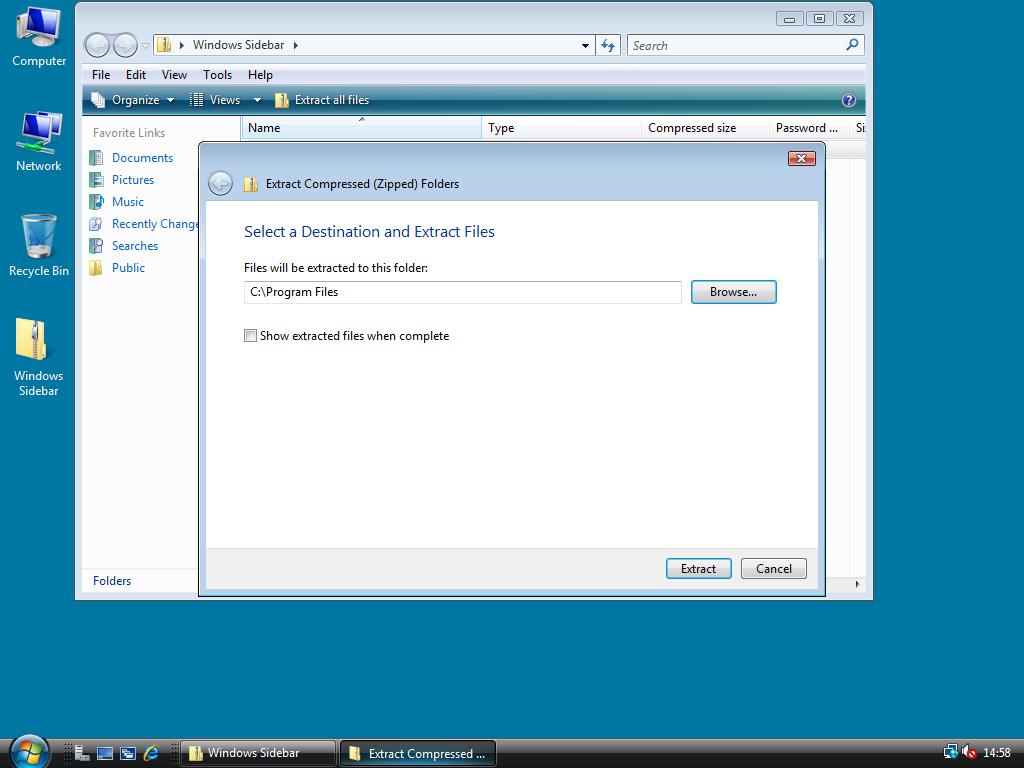 4. After the extraction has completed, click Run in the Start menu and enter the following command: "C:Program FilesWindows Sidebarsidebar.exe" /RegServer. You won't see anything happen but in the background the SideBar is being installed. To enable the automatic installation of custom gadgets, also run the commands regsvr32 "C:\Program Files\Windows Sidebar\sbdrop.dll" and regsvr32 "C:\Program Files\Windows Sidebar\wlsrvc.dll".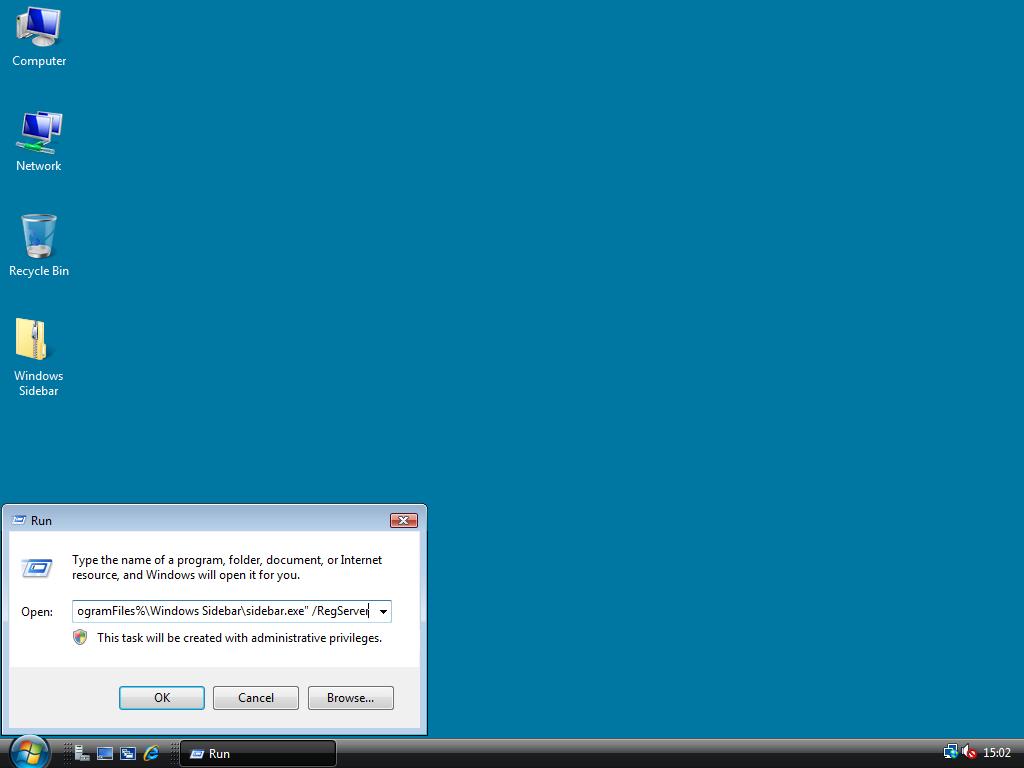 5. Once again open the Run dialog by clicking Start –> Run, now enter: "C:\Program Files\Windows Sidebar\sidebar.exe", and click OK. The taskbar will now show up! Let's configure that it will automatically start with Windows Server 2008!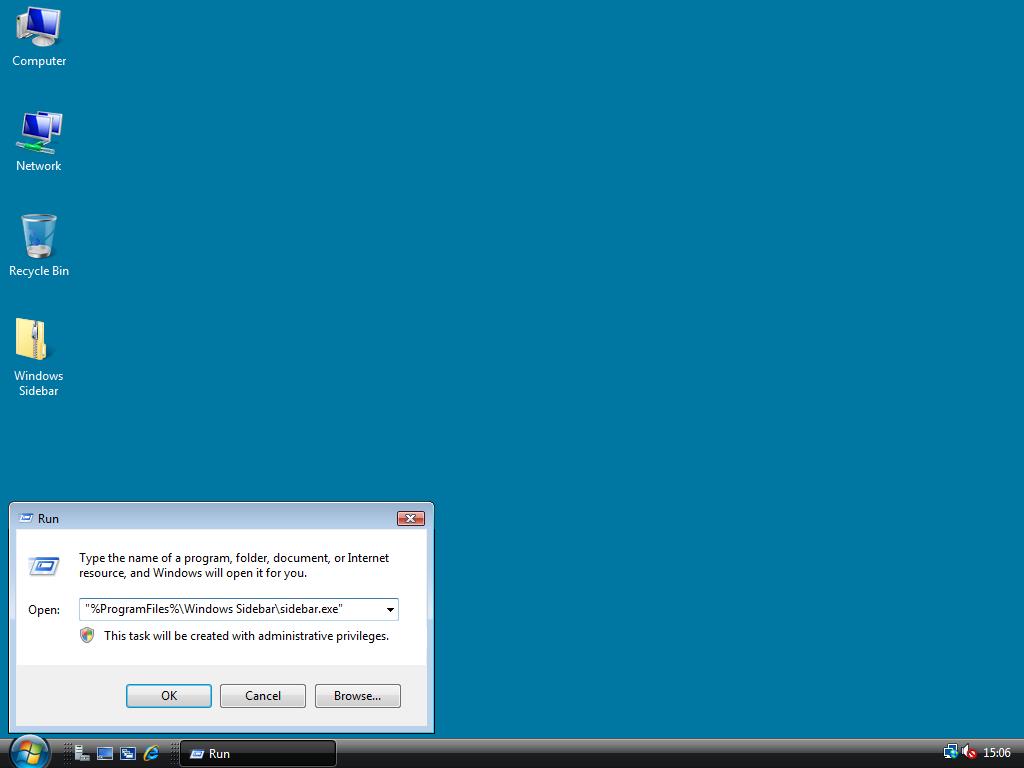 6. To configure it to automatically start with Windows right click the SideBar icon in the system tray and click Properties.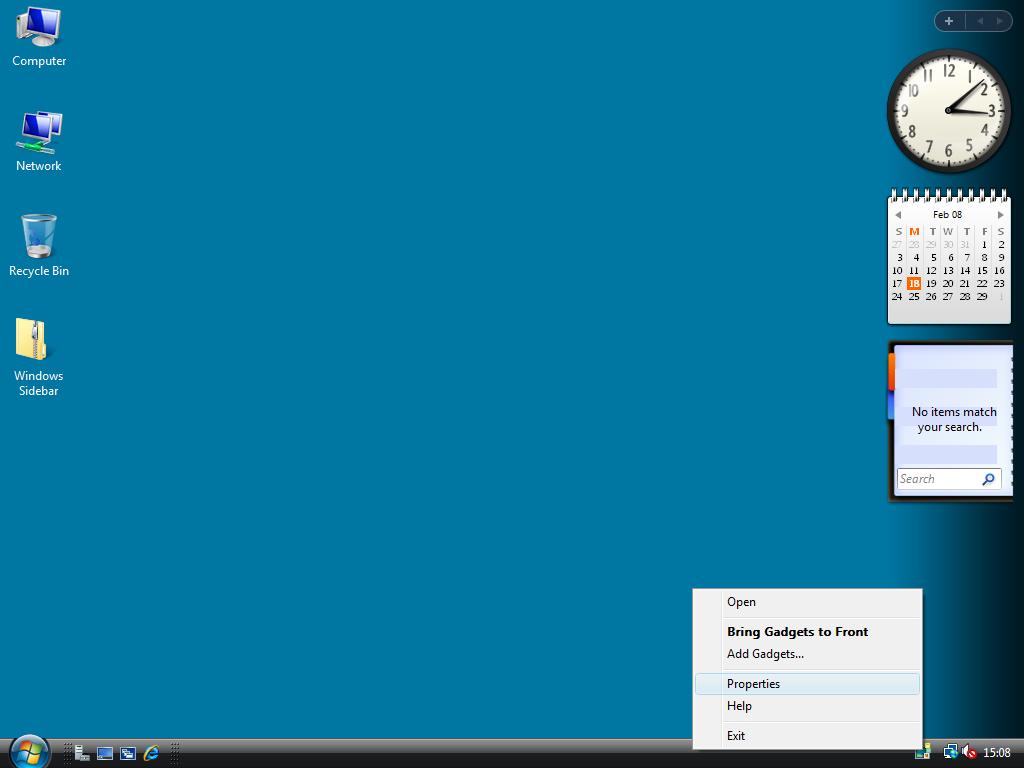 7. Check the box Start Sidebar when Windows starts, then click OK. Your taskbar is now fully functioning! You can add Gadgets by right clicking Add Gadgets in the systemtray icon menu or remove them by clicking Close Gadget in the contextmenu of a Gadget. To get help with installing gadgets go to the post Installing Custom Gadgets.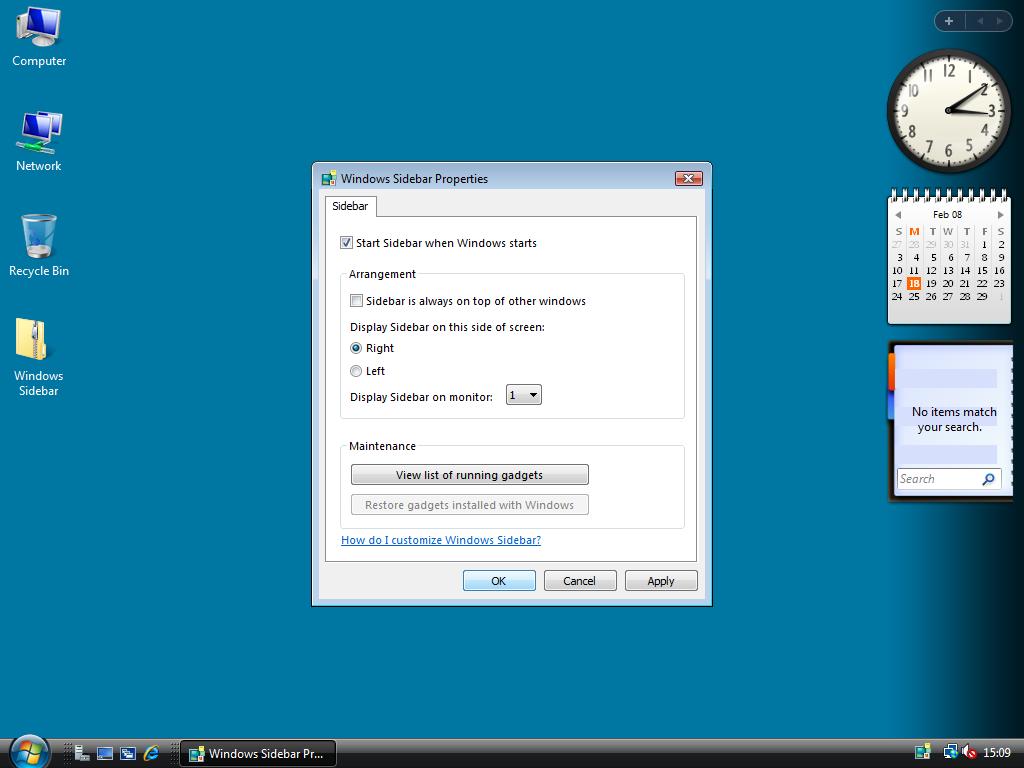 Troubleshooting
Question: I get a Open File- Security Warning message dialog every time I start Windows.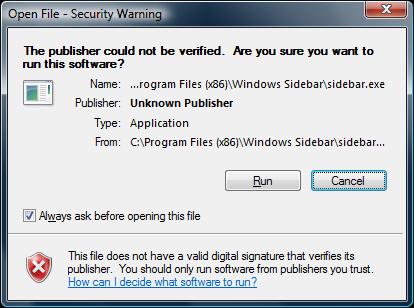 Answer: Follow these steps to remove this message.
1. Browse via My Computer to C:\Program Files\Windows Sidebar\, right click sidebar.exe and click Properties.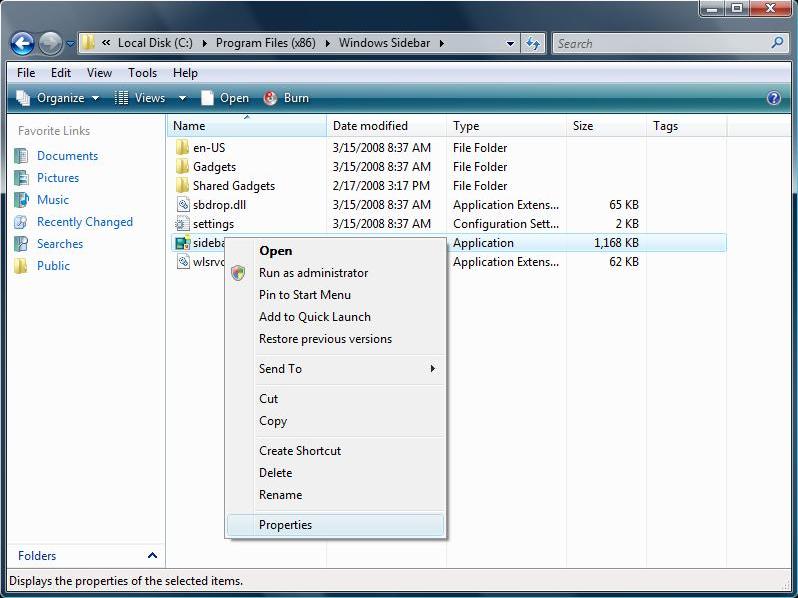 2. In the General tab click Unblock, then click Apply and/or OK. Now you won't see that message again! 🙂