Optimize performance

Use Registry Tweak to do this
To fully convert the Windows Server 2008 into a workstation we have setup that programs will have the best performance in stead of background services.
1. To change the best performance setting into programs, right click on Computer and select Properties in the context menu.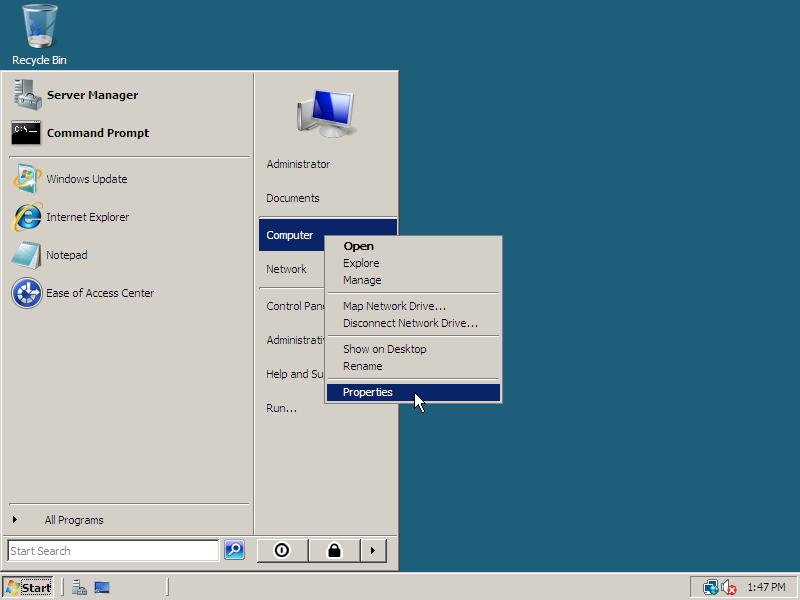 2. On the left below Tasks click Advanced system settings. In the Performance section click Settings. After that the window Performance Options shows up. Go to the tab Advanced, select Programs and click OK twice to save these settings.