Sidebar
The Windows Sidebar (called Windows Desktop Gadgets in Windows 7) can be a useful feature on your desktop. By default the Sidebar isn't included in Windows Server 2008 R2, but using the following files taken from a clean Windows 7 x64 SP1 dvd you can have the Sidebar in your Server 2008 R2 Workstation too!
1. Download Windows Sidebar.7z (3,80MB) via Mirrorcreator or Windows Sidebar.zip (8,91MB) via Mirrorcreator.
2. Extract the .zip or the .7z using 7-Zip to a folder and run install(.cmd).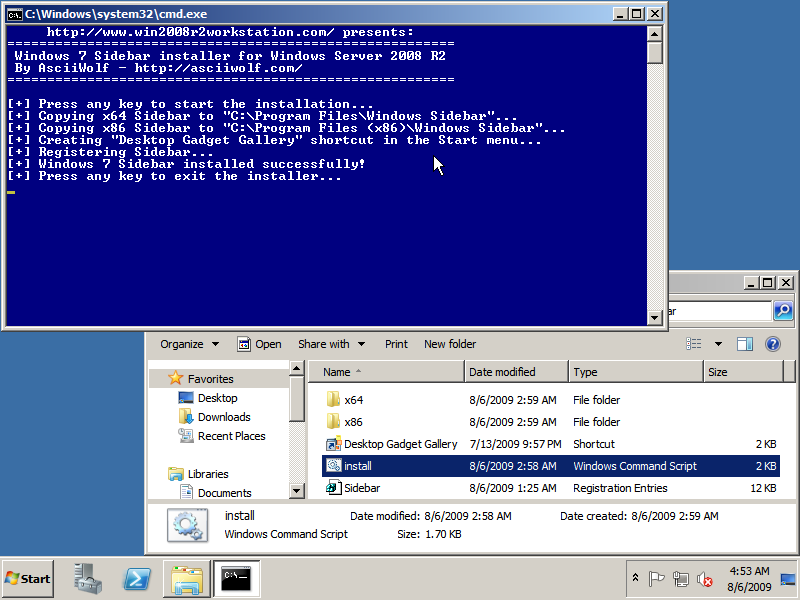 3. Add Gadgets to your desktop by clicking the Gadget option when right-clicking your Desktop, via the Desktop Gadget Gallery link in the Start menu or the Desktop Gadgets option in the Control Panel!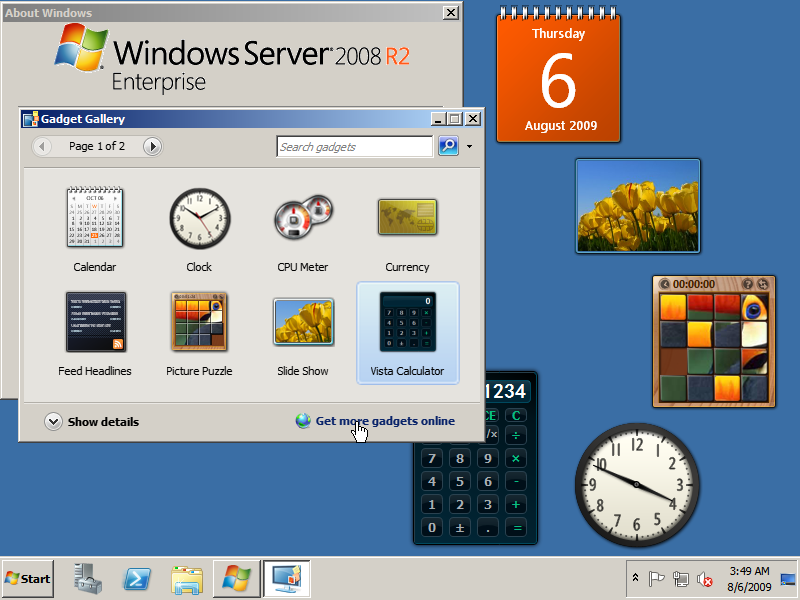 Continue to install the Windows 7 Aero Cursors…