Windows Server 2008 R2 Workstation Converter
Following sawo with his Windows Server 2008 to Workstation Converter, Neige and his team have created a Converter for Windows Server 2008 R2! This allows you to quickly configure your Windows Server 2008 R2 to be used as a day-to-day workstation.
Download
See forum topic.
Screenshots (from version 2; tool looks slightly different now)
Features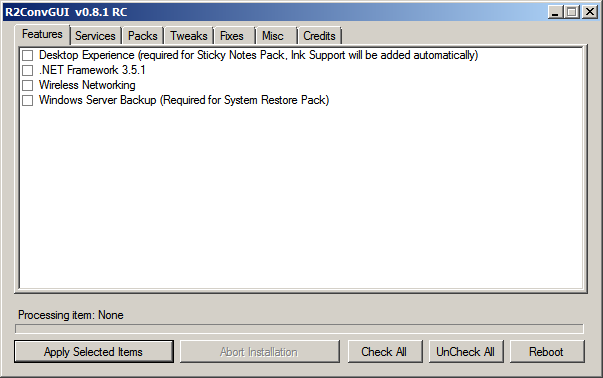 Services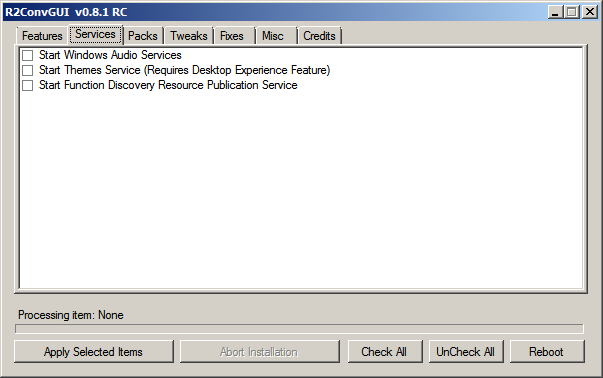 Packs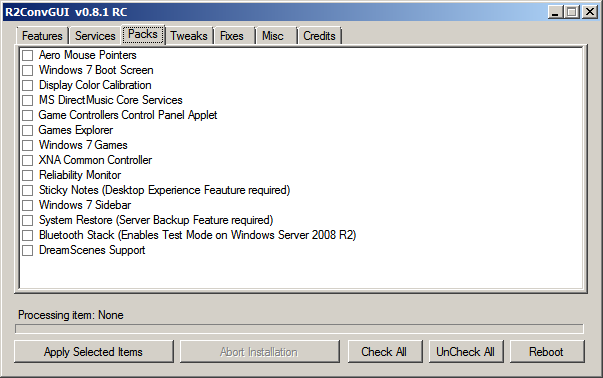 Tweaks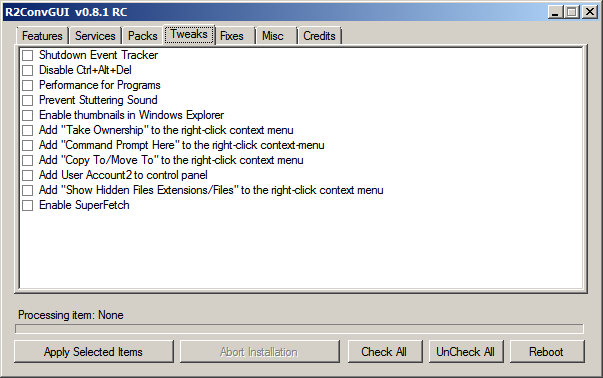 Fixes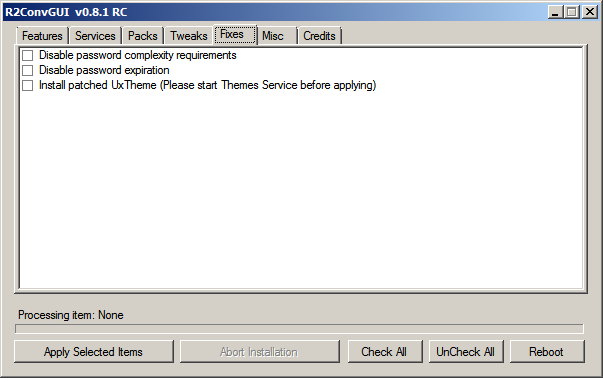 Misc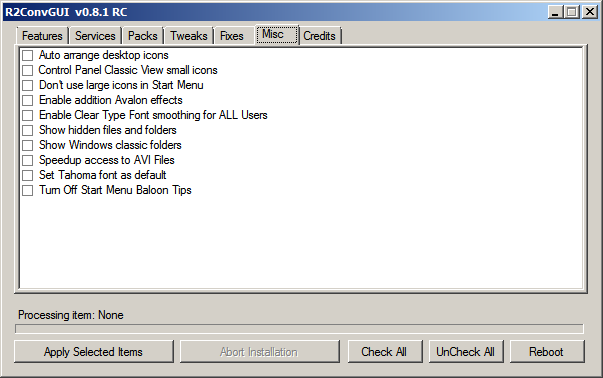 Credits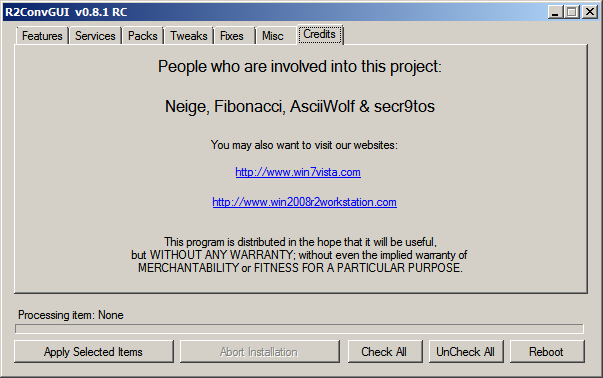 If you have any suggestions or need any help, please drop a comment below or ask your question at the forum.