Windows Startup Sound
1. Click Run in the Start menu, enter gpedit.msc and click OK. The Local Group Policy Editor window will open. Expand Local Computer Policy -> Computer Configuration -> Administrative Templates -> System -> Logon.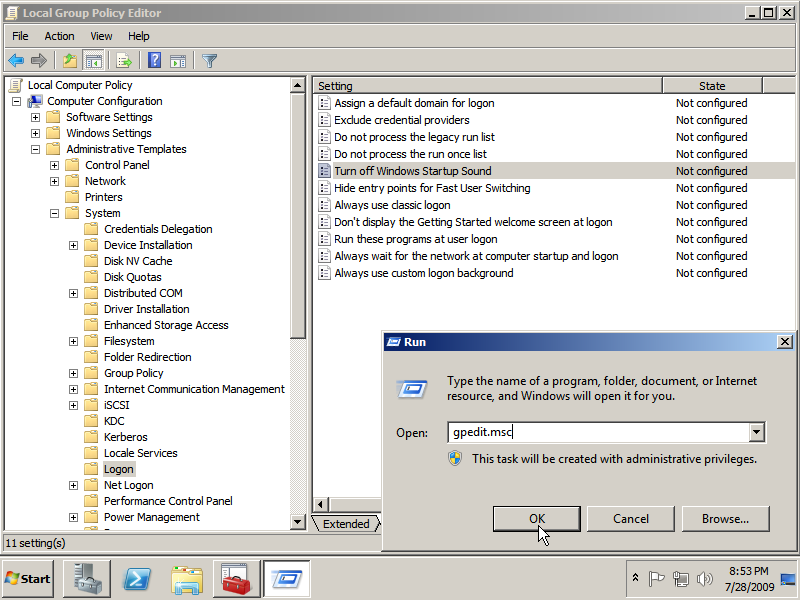 2. Now open the Turn off Windows Startup Sound policy and in the Turn Off Windows Startup Sound Properties window click Disabled, whereafter you save the setting by clicking OK.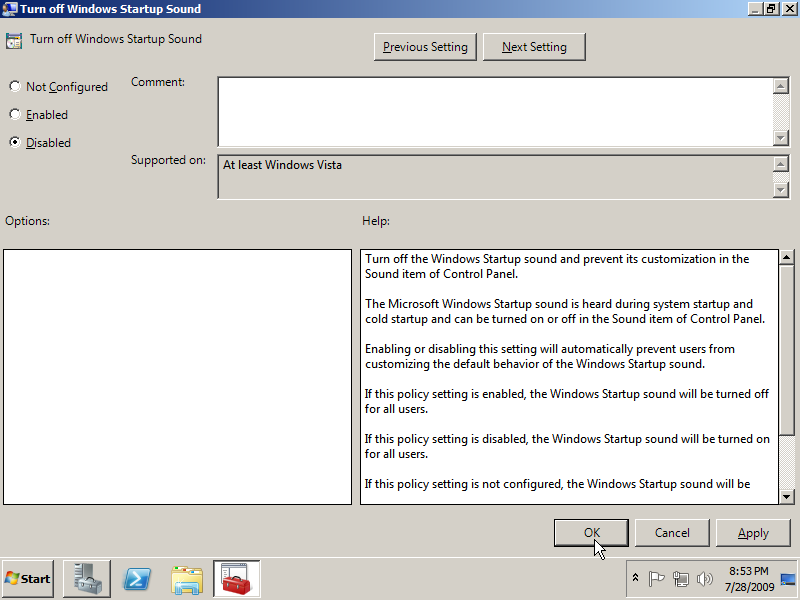 Continue to set priority for applications in stead of background services…