Aero Cursors
Windows Server 2012 by default uses the plain white non-animated cursors. The following steps will help you to get the Windows 8 cursors in Windows Server 2012.
1. Download aero_cursors.zip (93 KB) from win2012workstation.
2. After downloading the zip extract the zip as an Administrator and follow the instructions on the screen.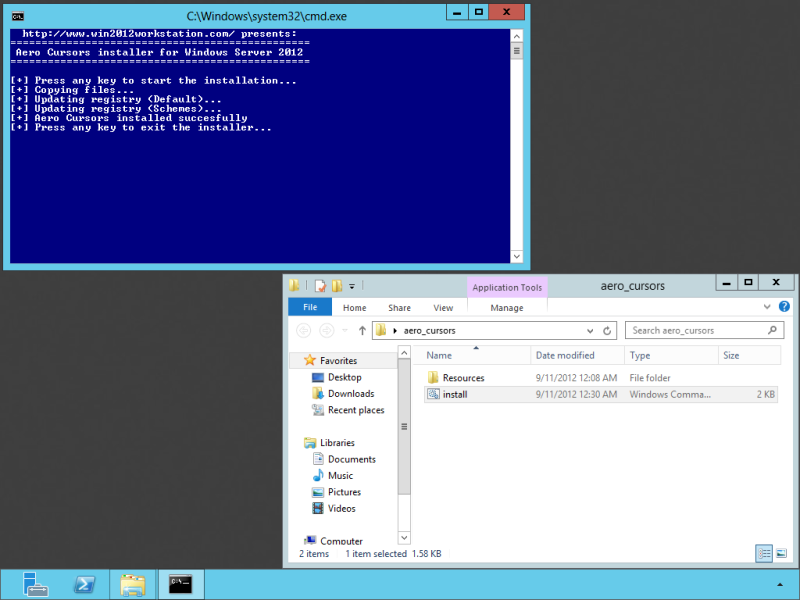 3. Open the Start screen and search for pointer in the Settings section. Next click the Change how the mouse pointer looks link.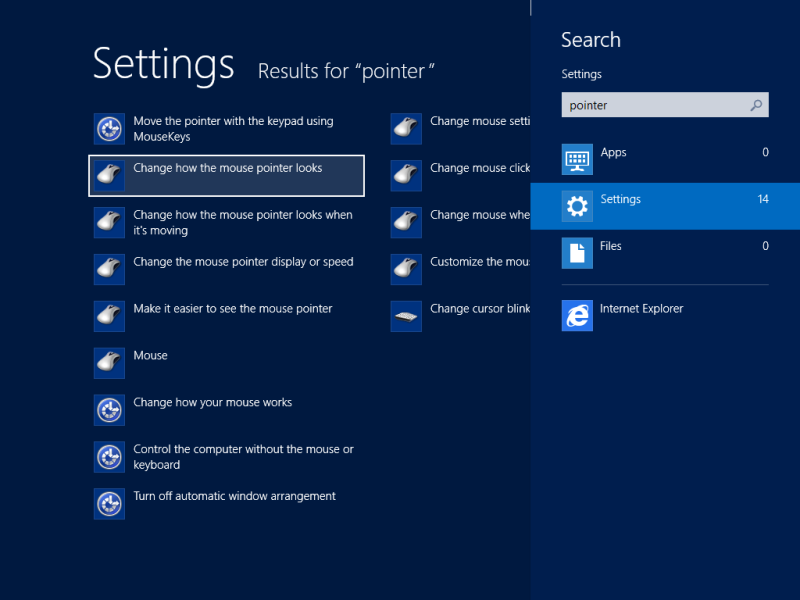 4. Deselect and reselect the Windows Default (system scheme) scheme in the Scheme section and click OK to start using the Windows 8 Aero cursors!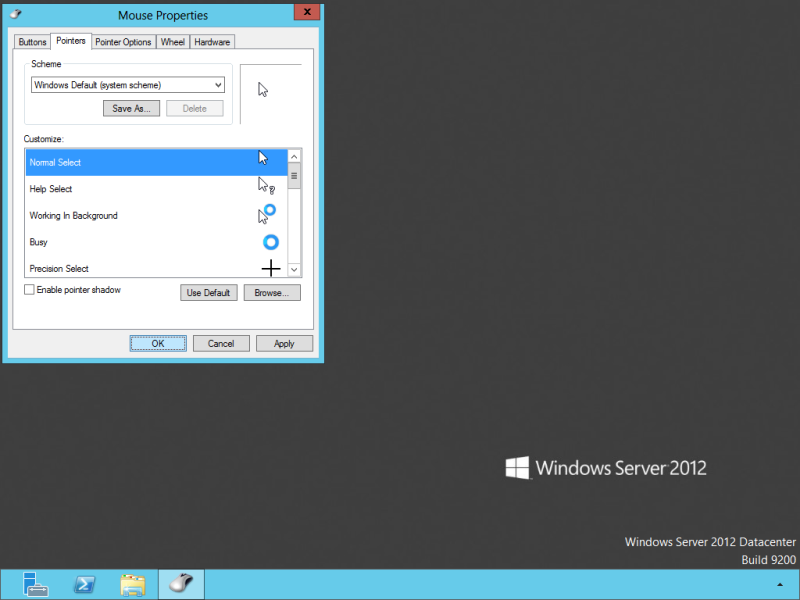 Continue to configure Windows Server 2012 to run Windows 8 (Metro) Apps…
---