Disable Ctrl+Alt+Del Prompt
To disable the Ctrl+Alt+Del prompt at the logon screen, we will disable this security feature in the Local Security Policies.
1. Open the Start screen and click the Administrative Tools icon.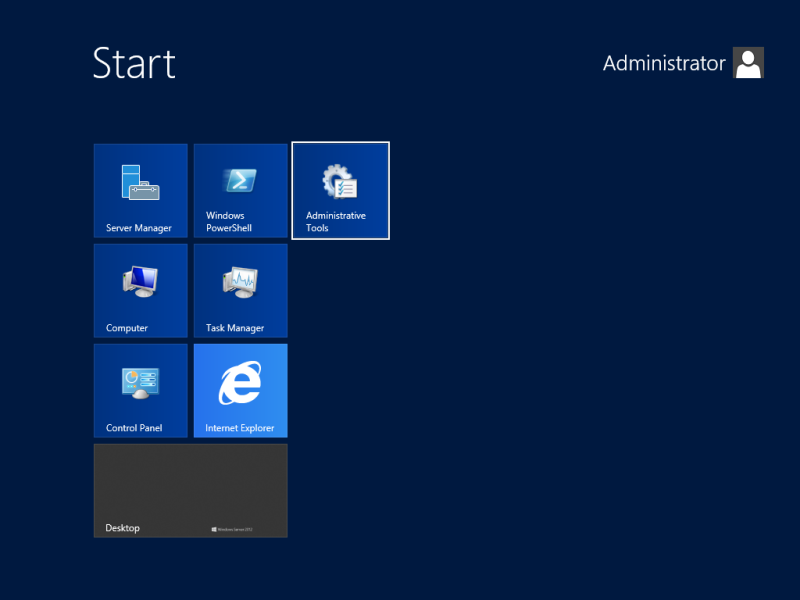 2. In Administrative Tools folder, double click the Local Security Policy icon, expand Local Policies and click Security Options. In the right pane search and open Interactive logon: Do not require CTRL+ALT+DEL and choose Enabled. Save the policy change by clicking OK.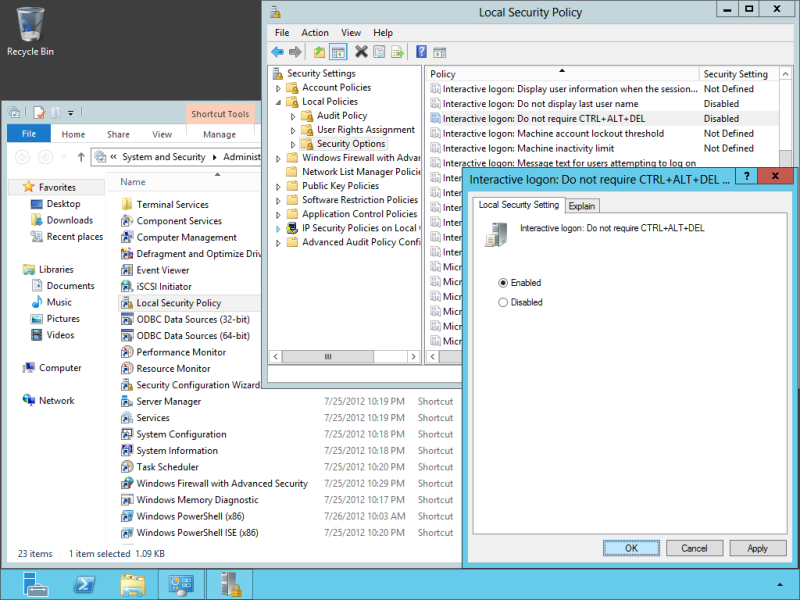 Continue to disable password restrictions…
---