Disable DEP
For security reasons, Windows Server 2012 by default has enabled Data Execution Prevention (DEP) for all applications and services. This can lead to problems when running games and applications. In case you encounter applications crashing with exception code 0xC0000005 (EXCEPTION_ACCESS_VIOLATION), use the steps below and the Disable SEHOP page to disable these security features.
1. Open the Start screen, right click the Computer tile and click Properties in the bar below.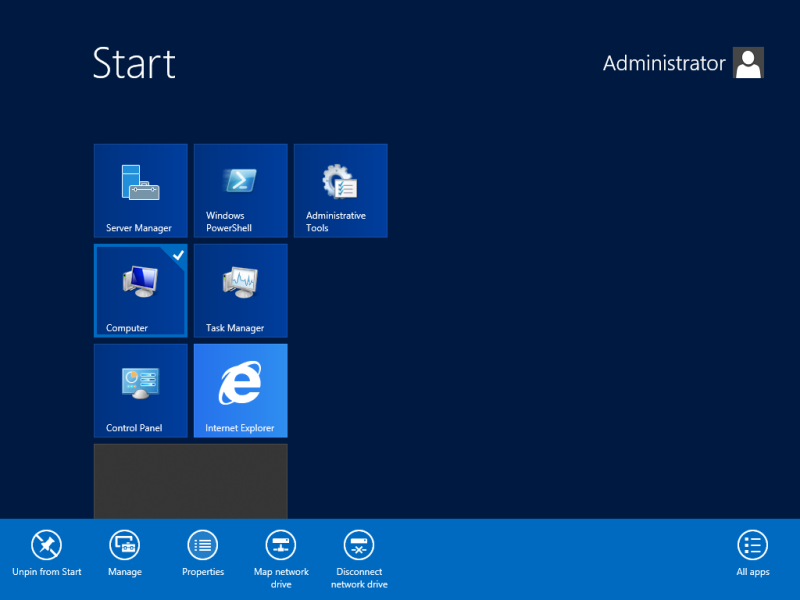 2. In the System Settings, click Advanced system settings in the left pane, go to the Advanced tab and click Settings in the Performance section. Next in the Performance Options window, go to the Data Execution Prevention tab and select Turn on DEP for essential Windows programs and services only.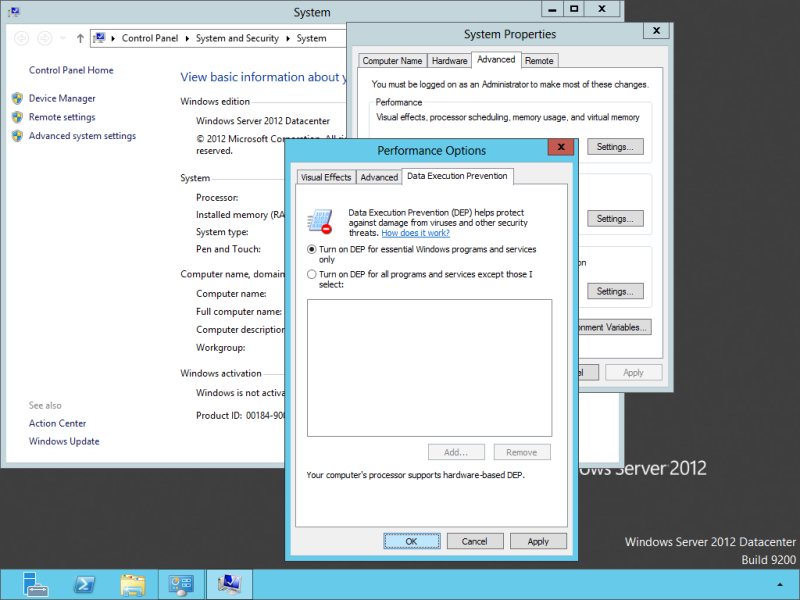 3. Finally click OK in both windows to save the configuration change and restart your computer to apply it.
Continue to also disable Structured Exception Handling Overwrite Protection (SEHOP)…
---