Disable SEHOP
For security reasons, Windows Server 2012 by default has enabled Structured Exception Handling Overwrite Protection (SEHOP) for all applications and services. This can lead to problems when running games and applications. In case you encounter applications crashing with exception code 0xC0000005 (EXCEPTION_ACCESS_VIOLATION), cure use the steps below and the Disable DEP page to disable these security features.
1. Open the Start screen, enter regedit and press Enter to start the Registry Editor.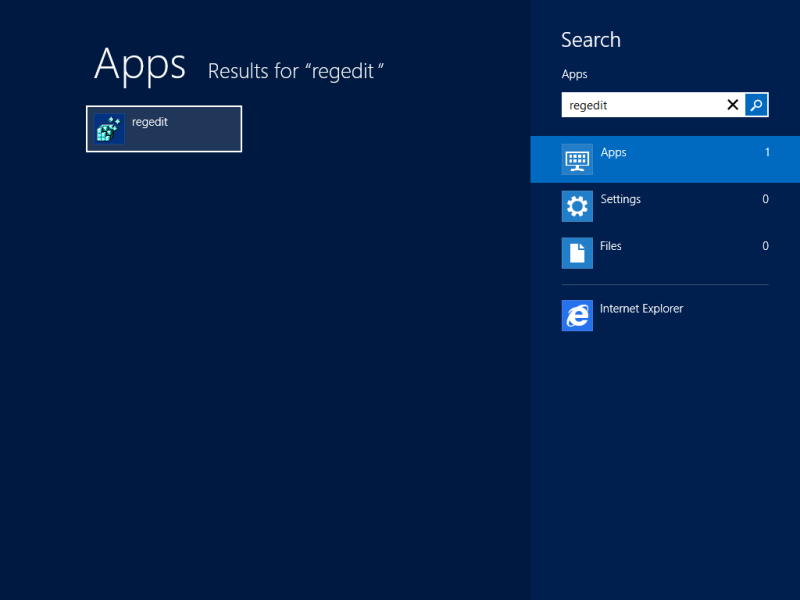 2. In the Registry Editor navigate to HKEY_LOCAL_MACHINE\SYSTEM\CurrentControlSet\Control\Session Manager\Kernel, double click the DisableExceptionChainValidation value to open the editor and change its value to 1.

3. Click OK to save the value change and restart your computer to apply the configuration change.
Continue to get your infrared transceiver working or get back to the main page…
---