eHome IR Transceiver
To get your Media Center remote controller working in Windows Server 2012, you need to install the following package.
1. Download ehome.zip (314 KB) from win2012workstation.
2. After downloading the zip extract the zip, run install.cmd as an Administrator and follow the instructions on the screen.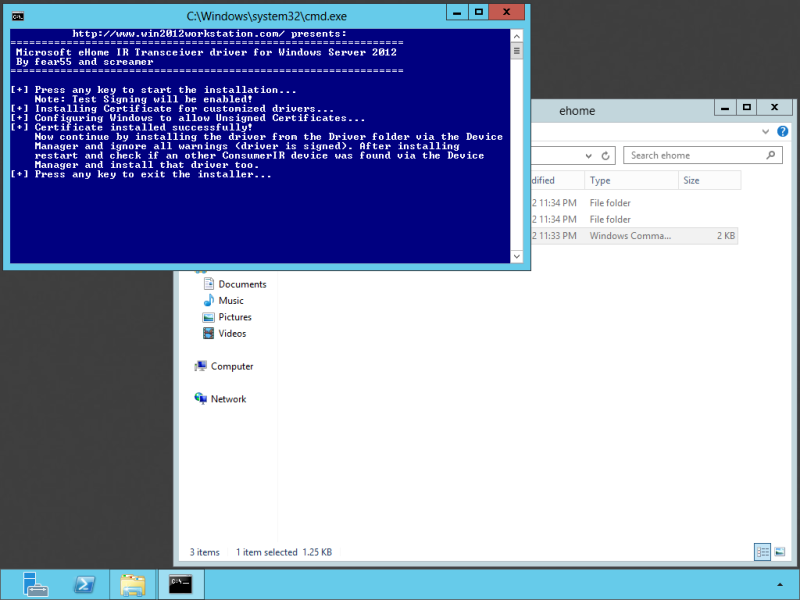 3. Continue by installing the driver from the Driver folder via the Device Manager and ignore all warnings. After installing restart and check if an other ConsumerIR device was found via the Device Manager and install that driver too.
Return to the main page…
---