Installing Language Packs
To personalize Windows Server 2012 to meet your language needs, it is possible to install language packs to get Windows in your native language. To do this, insert the language packs DVD in your DVD drive or download the language pack of the language of your choice.
1. In the Start screen enter lpksetup, and press Enter.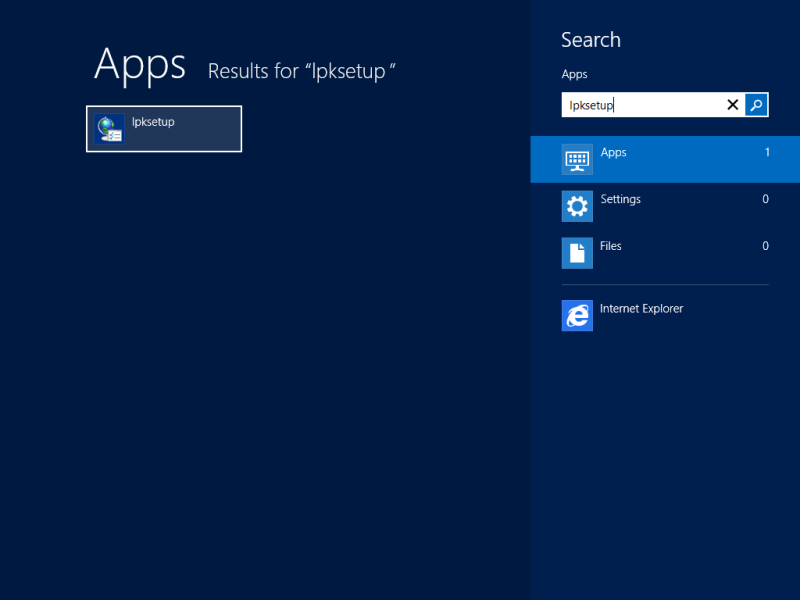 2. Choose the Install display languages option.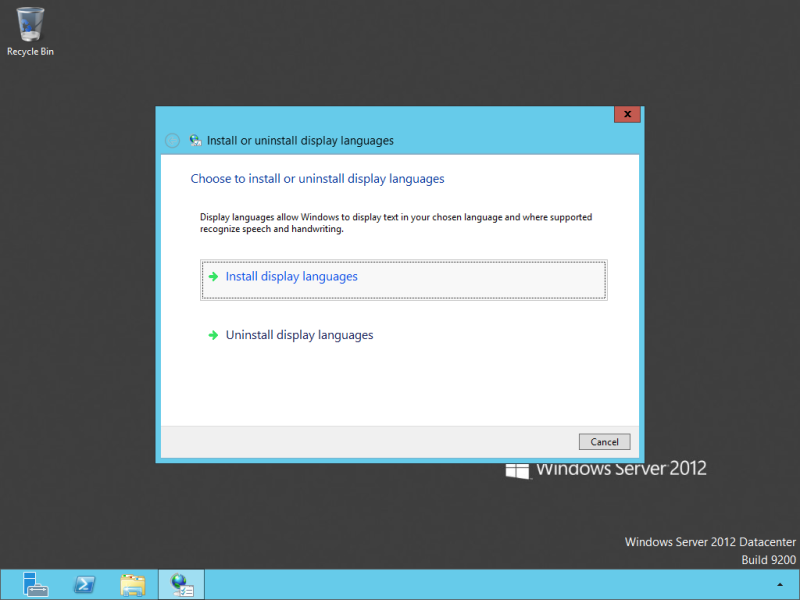 3. Click Browse and select the folder in which the language pack(s) is/are stored. You can also select one language pack (.cab) from that folder. The list of languages will now be populated after which you can check the language(s) you want to install. Click Next to proceed to continue.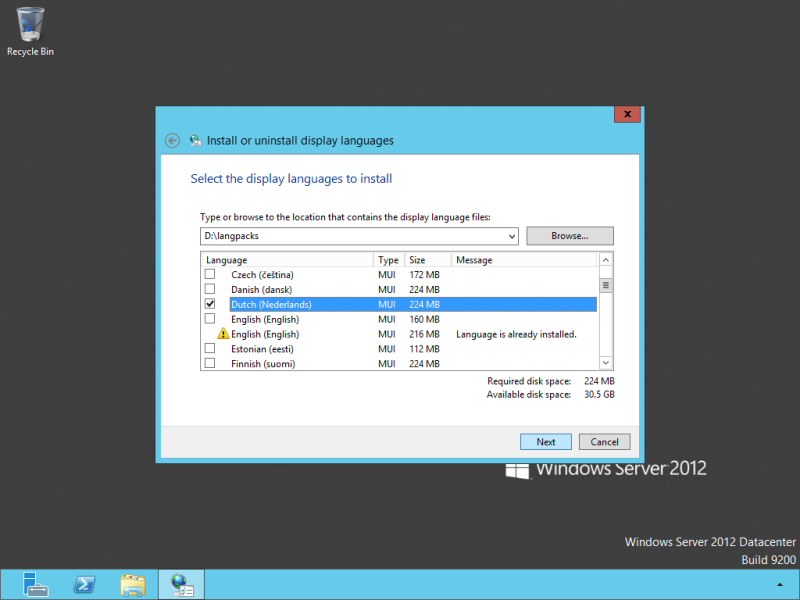 4. Accept the licence agreement and click Next to start the installation.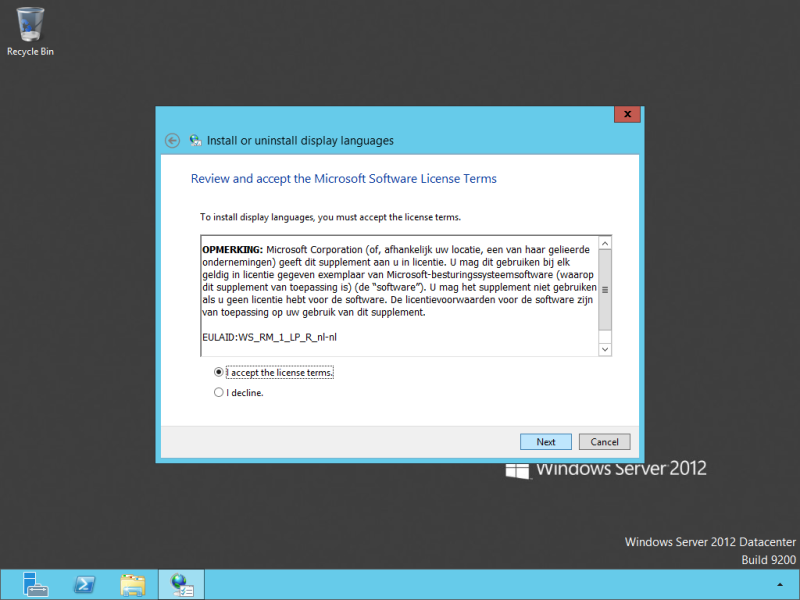 5. The installation will take some time. After the installation has finished, click Close.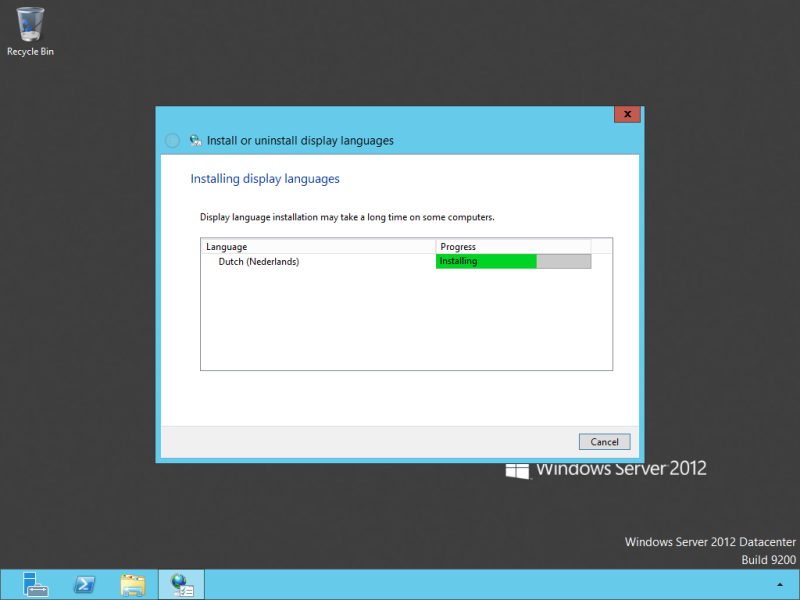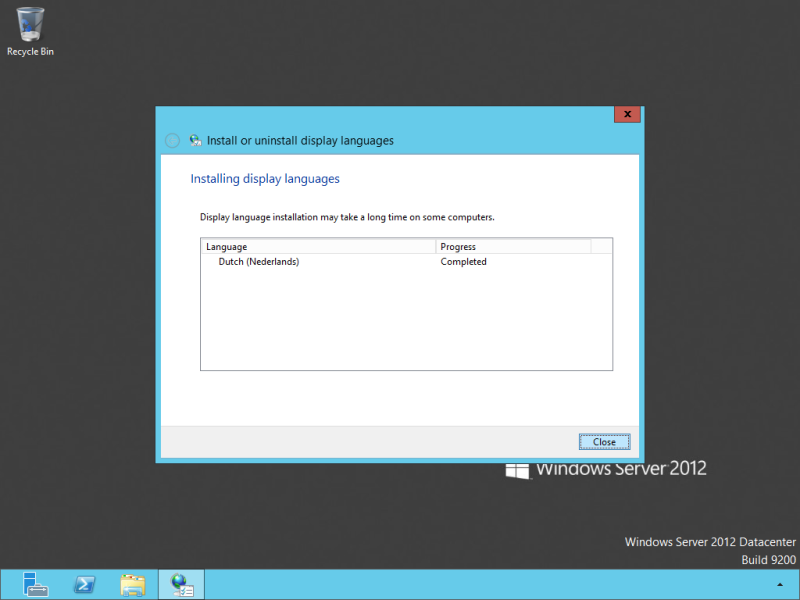 6. After the installation has finished, click Control Panel in the Start screen, and open
Add a Language under Clock, Language, and Region if you are using the Categorized view.
Language if you are using the Classic view.
Next, click Advanced settings in the left pane.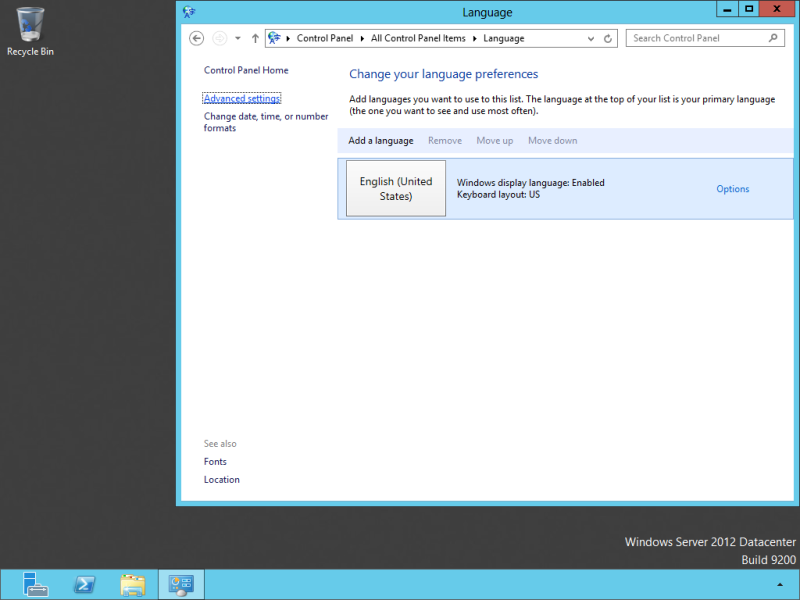 7. Finally set the Override for Windows display language to the language you want to use and optionally click the link under the dropdown to also use this language at the welcome screen and for new user accounts. Click Save to apply the language change and log off and re-logon to immediately see the result.

8. Enjoy Windows Server 2012 in your native language! 🙂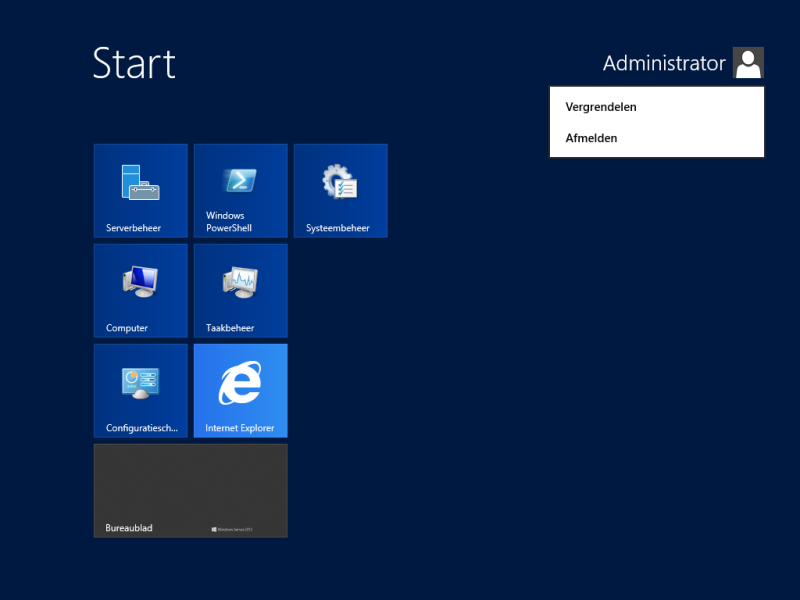 Continue to change the computer name…
---