Owner Information
By default Windows Server 2012 is installed with Windows User as owner and an empty Organization name. In many programs you install like Microsoft Office or Microsoft Visual Studio these are set as default creator of documents etc, so it is useful to have this information set to something meaningful.
1. Open the Start screen, enter regedit and press Enter to start the Registry Editor.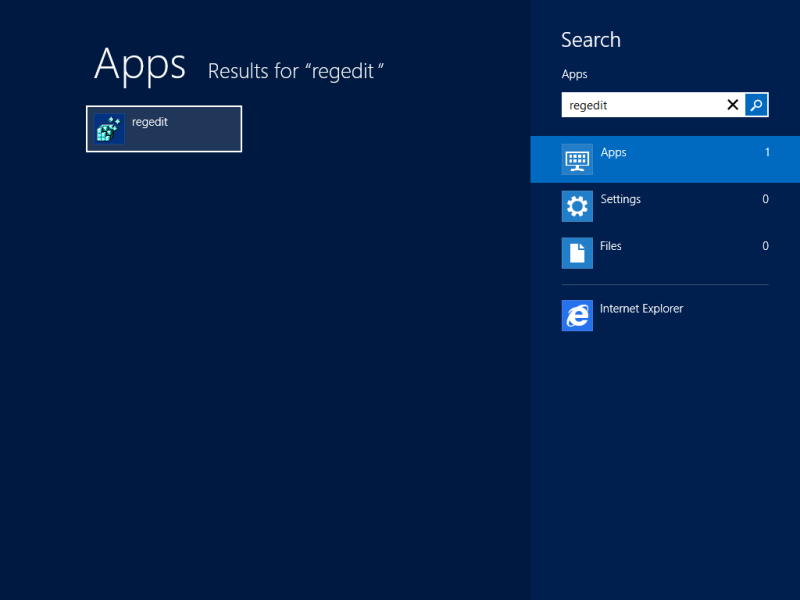 2. In the Registry Editor navigate to HKEY_LOCAL_MACHINE\SOFTWARE\Microsoft\Windows NT\CurrentVersion and double click RegisteredOwner to edit name of the registered owner. Optionally you can also enter an organization in the RegisteredOrganization item.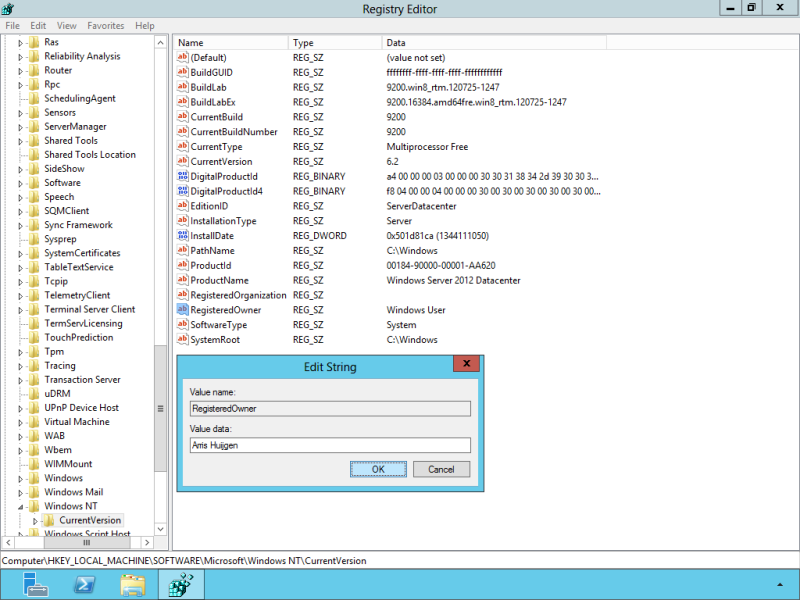 3. To verify the owner information is set correctly, enter winver in the Start screen and press Enter. The About Windows window will now be shown which contains the information you just modified in the Registry Editor.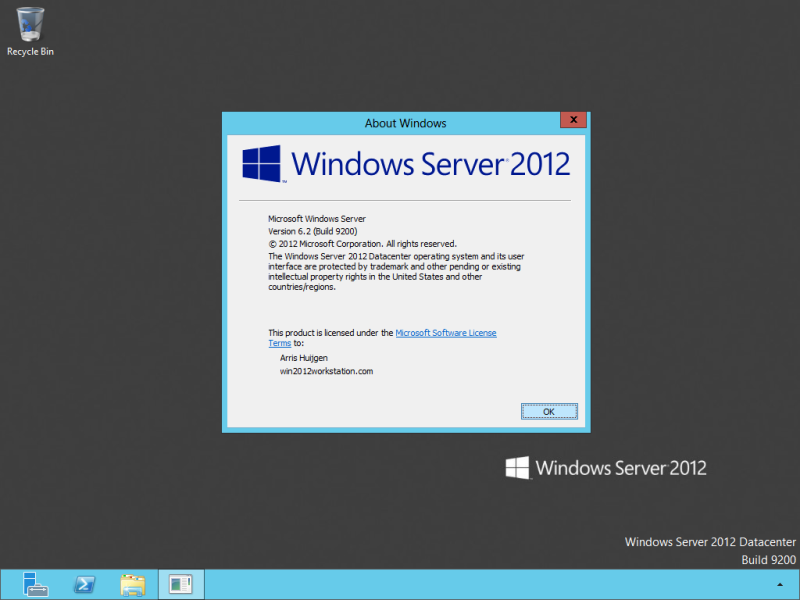 Continue to enable Wireless Networking. If you do not use wireless, skip this step and go to Enable Sound…
---