Performance Information and Tools
To see how well your hardware performs, Windows 8 includes a tool to measure system performance. The following steps will help you to get this feature in Windows Server 2012. Files from this package are extracted from a fresh installation of Windows 8 RTM.
1. Download perf_info_and_tools.zip (36,5 MB) via Mirrorcreator.
2. After downloading the zip extract the zip, run install.cmd as an Administrator and follow the instructions on the screen.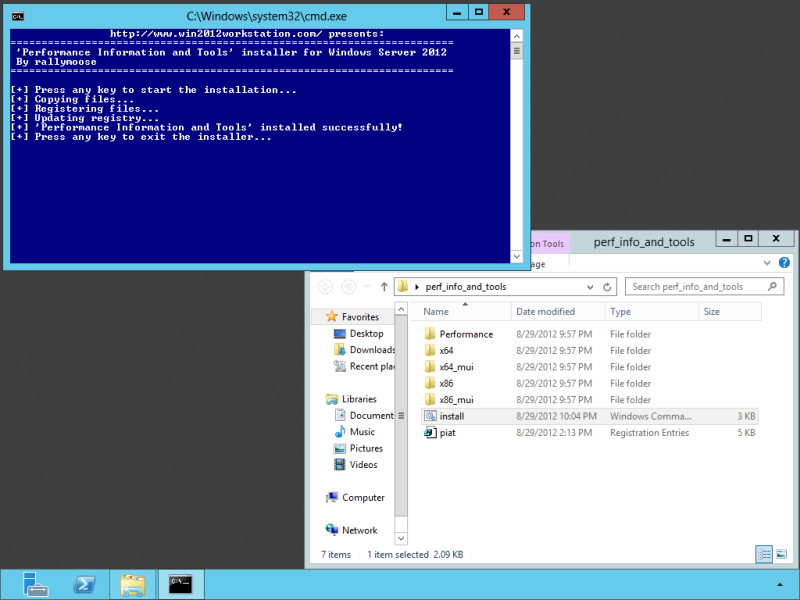 3. After the installation has successfully finished, open the Start screen and search for performance in the Settings category. Next click the Performance Information and Tools application.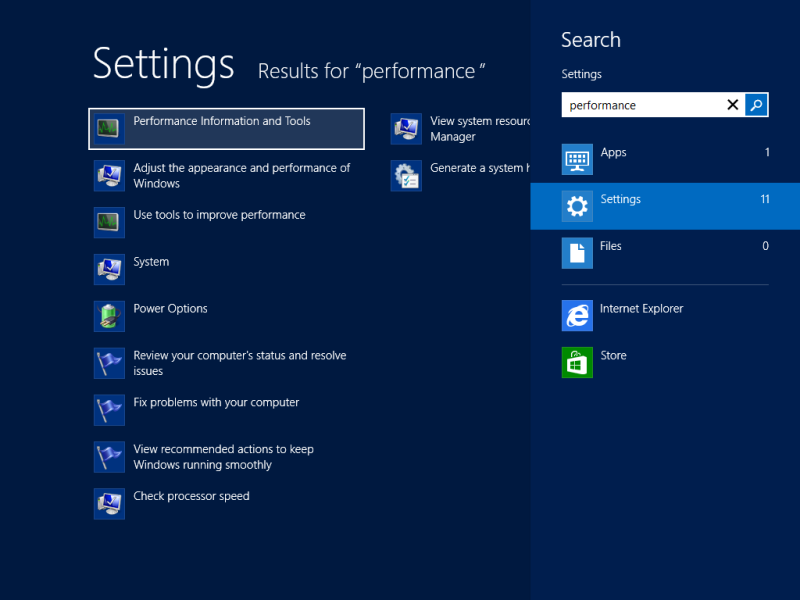 4. In the Performance Information and Tools applet, click the Rate this Computer button to start calculating the Windows Experience Index.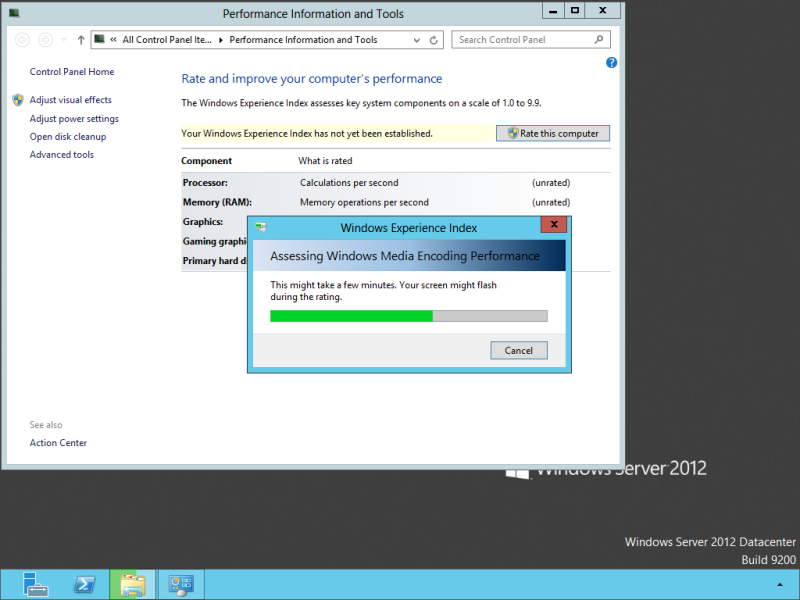 5. Enjoy your Windows Experience Index! 😉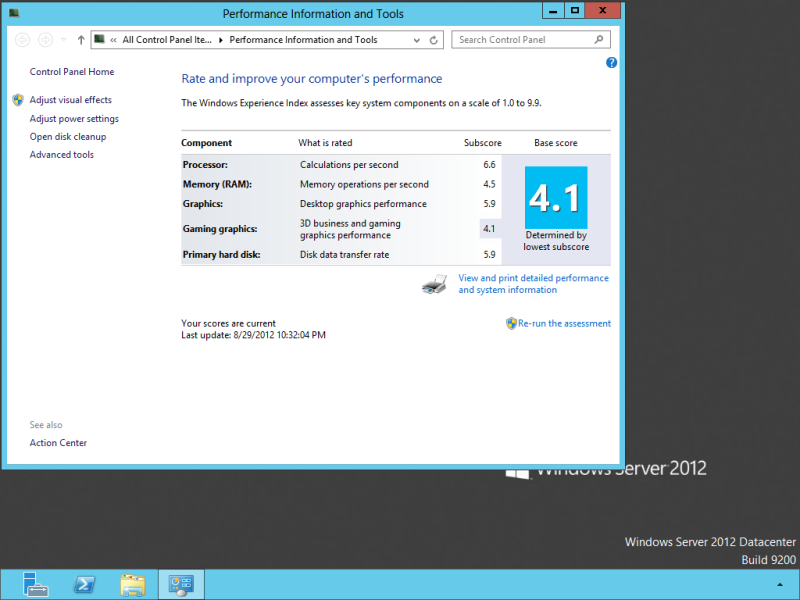 Continue to disable DEP to prevent application crashes…
---