Windows 8 Apps
After installing the Desktop Experience feature, the Store will appear in the Start screen. However, if you try to open it, it will notify that it is not possible for the Built-in Administrator account to open it.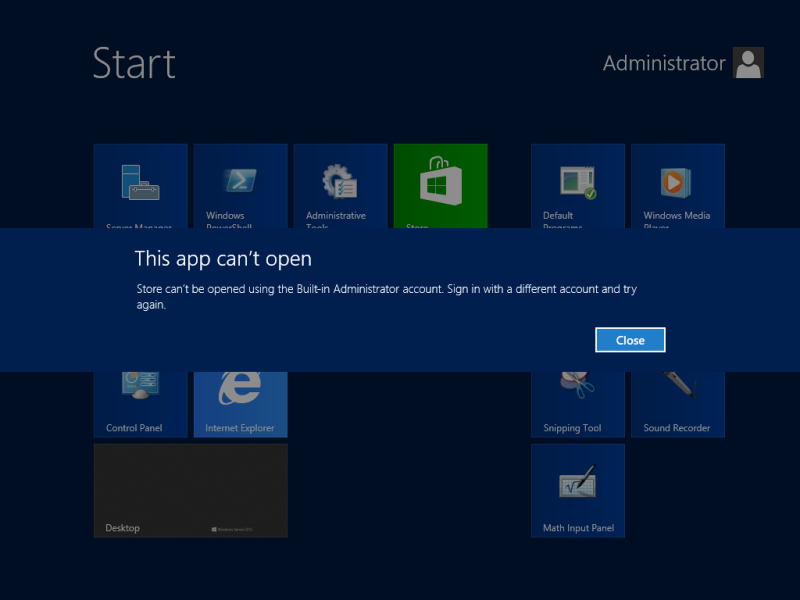 There are two methods which can be used to enable the Windows Store for the Built-in Administrator account.
Method 1
(Thanks to Lotusisrael. Will be changed to a visual version later)
Enable the User Account Control for the Administrator account: Open Local Security Policy, go to Local Policies –> Security Options –> User Accoumt Control: Admin Approval Mode for the Build-in Administrator Account, and click Enabled.
More info at the forum.

Method 2
We will create a new user, assign Administrator rights to this user and finally disable the Administrator account. This way we have configured the user security configuration just like Windows 8 with as result that we can use the Windows 8 AppStore and Windows 8 (Metro) applications.
1. Open the Start screen, type lusrmgr.msc (with as first character an L, not a capital i) and press Enter to open the Local Users and Groups management console.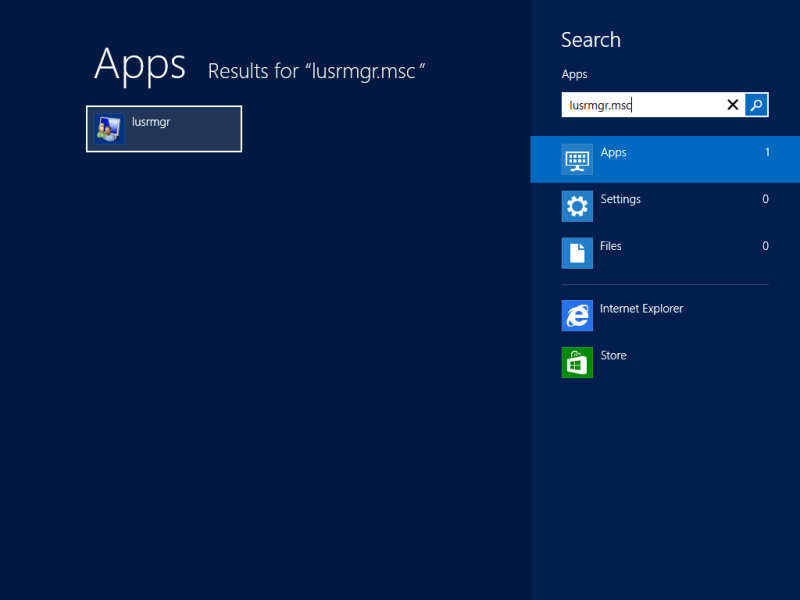 2. In the management console in the left pane, click the Users section and then in the right pane right click in an empty spot and choose New User.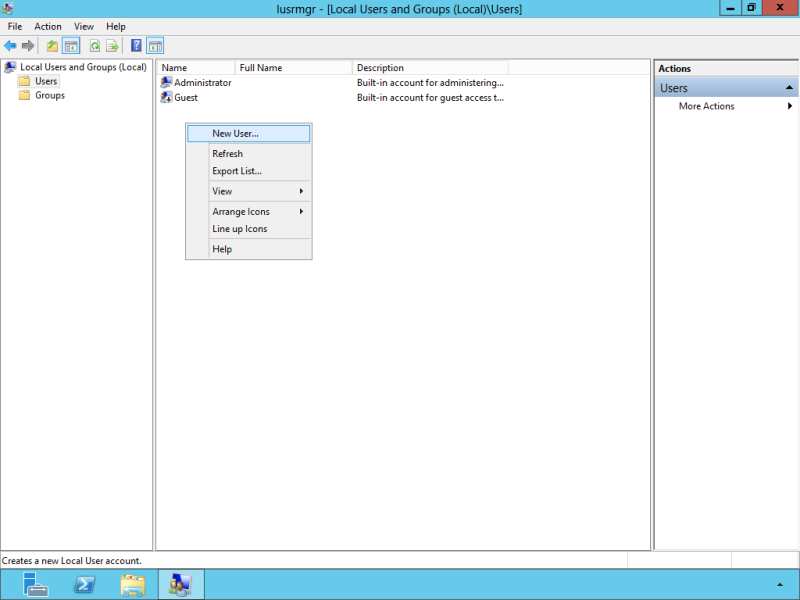 3. Enter information for the new user. If you do not want to use a password, first follow the Password Restrictions instructions to disable enforcement of strong passwords. In case you do not want the password to expire, uncheck User must change password at next logon and check the Password never expires checkbox. This option is also checked by default when you create a new account via PC Settings in the Windows 8 Charms bar. After you finished filling in the fields, click Create. The same window will reappear to create another new user, but click the Close button.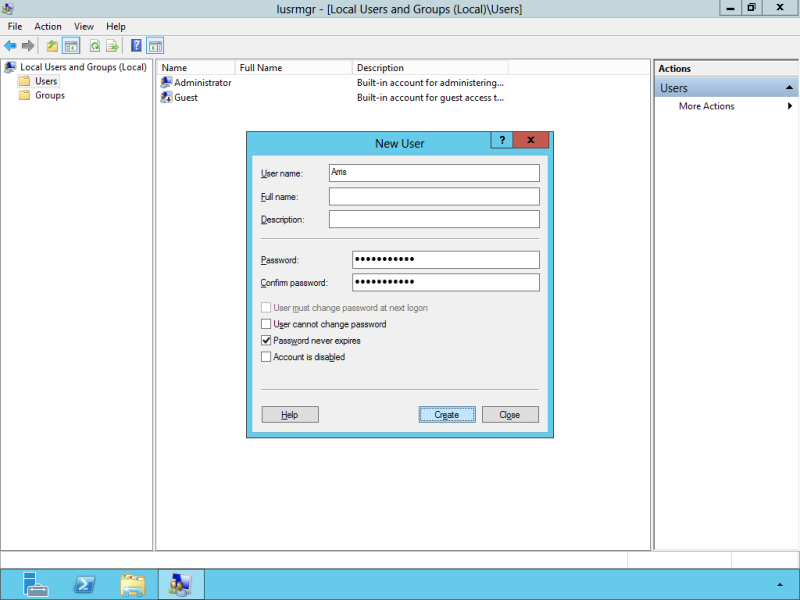 4. Now double click the newly created account, go to the Member Of tab, click Add and type Administrators in the Enter the object names to select text field. Finally confirm the group selection by clicking OK and save the settings by clicking OK again in the user properties window. We have now added the newly created user to the Administrators group.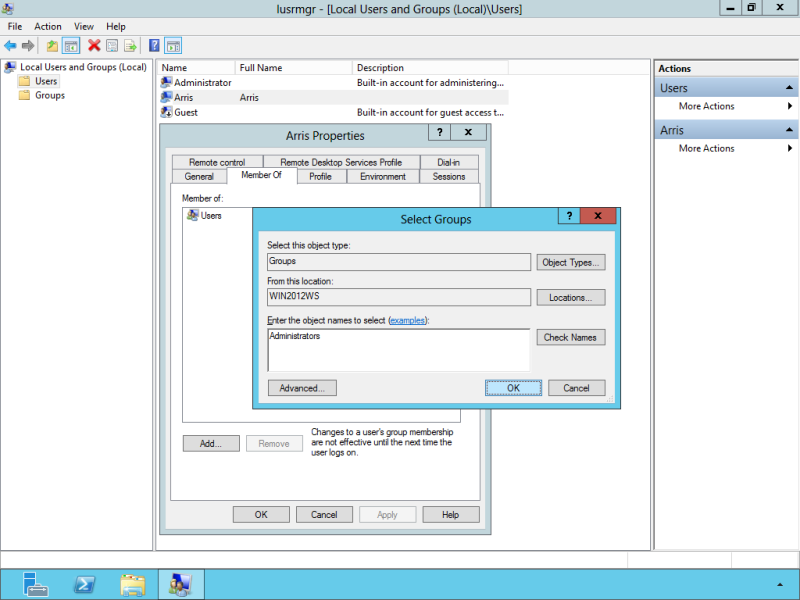 5. Sign out the Administrator and login with the newly created user.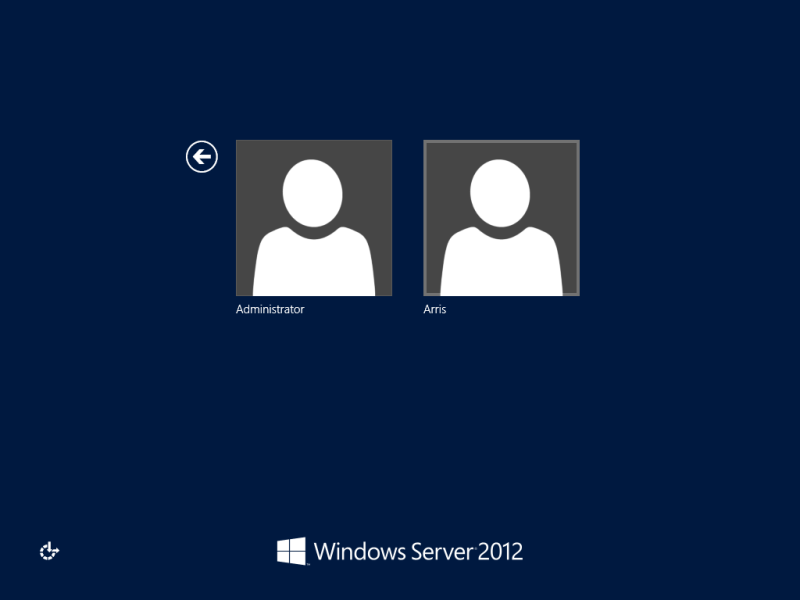 6. After logging in, again go to the Local Users and Groups management console by typing lusrmgmt.msc in the Start screen and pressing Enter.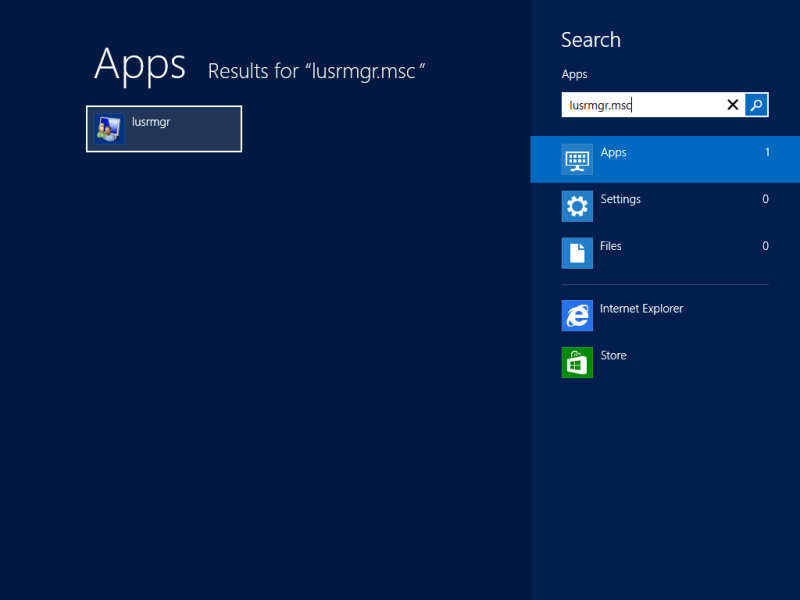 7. In the left pane click the Users section, then double click the Administrator user to open its properties. Finally, check the Account is disabled checkbox and click OK. You now successfully disabled the Built-in Administrator account so it won't show up again in the logon screen.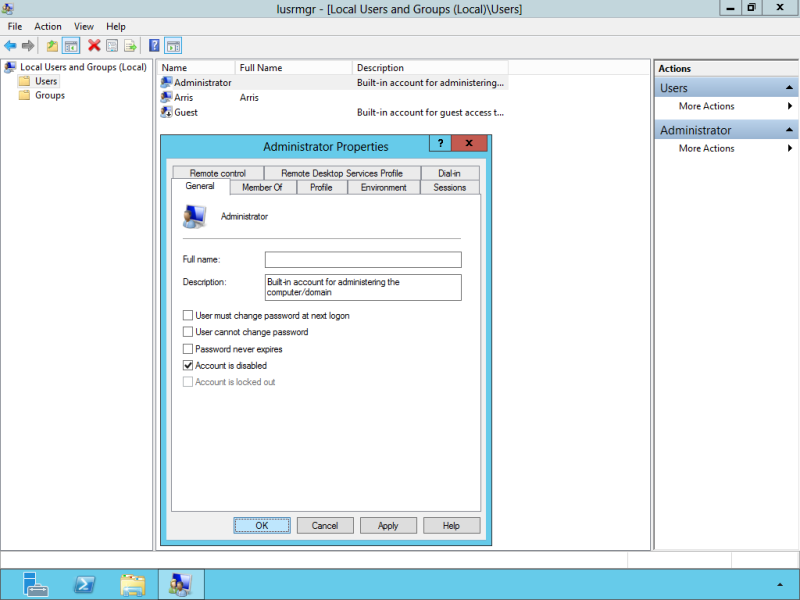 8. Now you can open the Windows 8 Store or any other Windows 8 App without problems!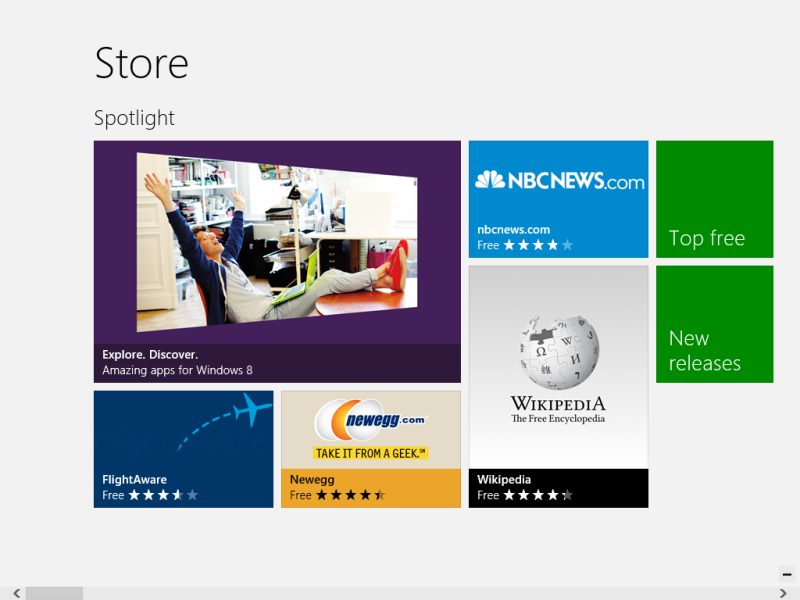 Continue to get the default applications from Windows 8 installed in Windows Server 2012…
---