5.4 – Installing Windows Photo Viewer
Windows Server 2016 and 2019 doesn't come with the Windows Photo Viewer enabled by default. Images usually open in Microsoft Paint – which isn't very convenient when you want to quickly flick through your family snaps. Whilst the binaries and extensions are indeed present – you have to add a few items to the registry to bring the functionality back.
I must also say thanks to Leee Jeffries' blog too for the .ZIP file.
1) Firstly download this .ZIP file and extract to your desktop: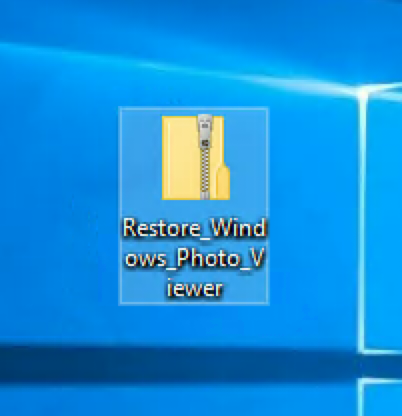 2) Double click "Restore_Windows_Photo_Vewer.reg" and accept any User Account Control prompts: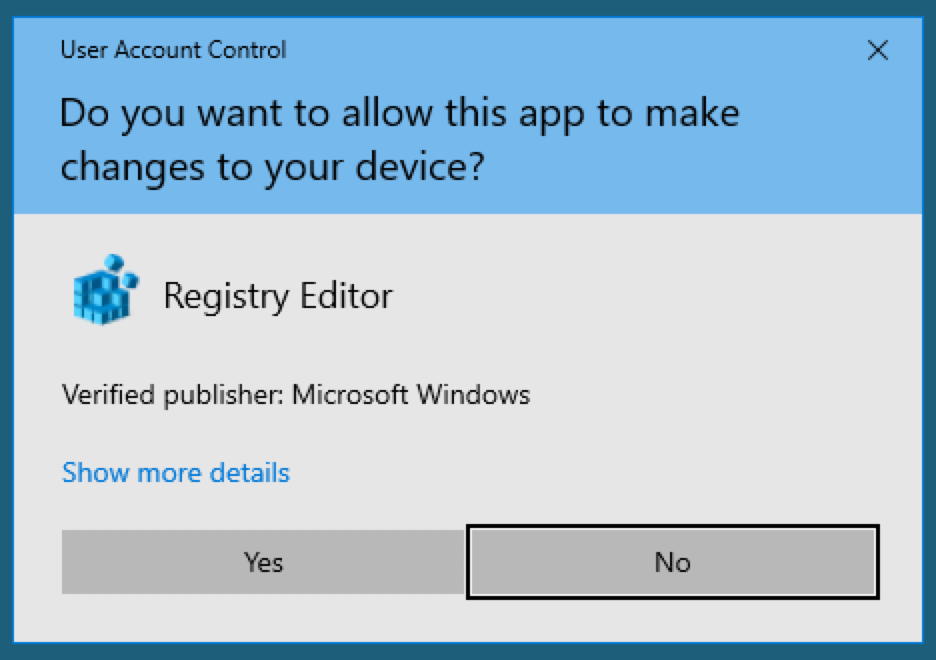 3) Confirm you wish to import the settings:

4) Now when you double click a picture type for the first time; you will be asked which application you want to open it with. Select "Windows Photo Viewer" and check the "Always use this app to open … files" box: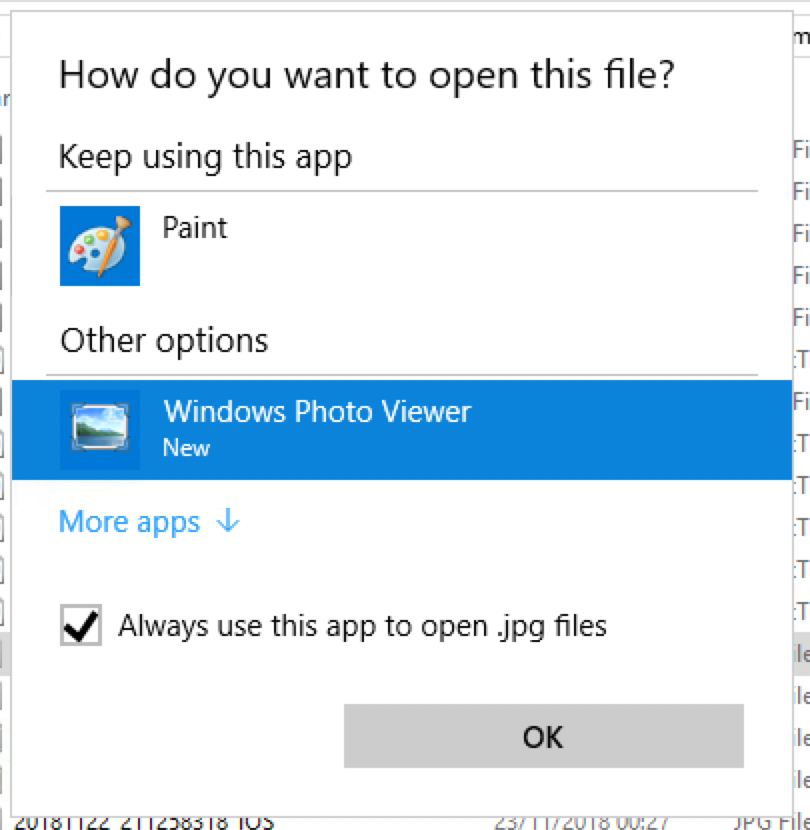 5) And we have it, a very grainy photo of me at a concert opened in Windows Photo Viewer: