Enabling Memory Compression
5.2 – Enabling Memory Compression
Windows 10 introduces a layer between the pagefile and normal paging activity which allows for the compression of all pages moved to the modified list. This means that when MM feels memory pressure, it will compress unused pages instead of writing them to disk.
This is disabled by default on Windows Server 2016.
1) In the search box (magnifying glass on the TaskBar), type "Powershell". Right click Windows Powershell" and choose "Run as Administrator":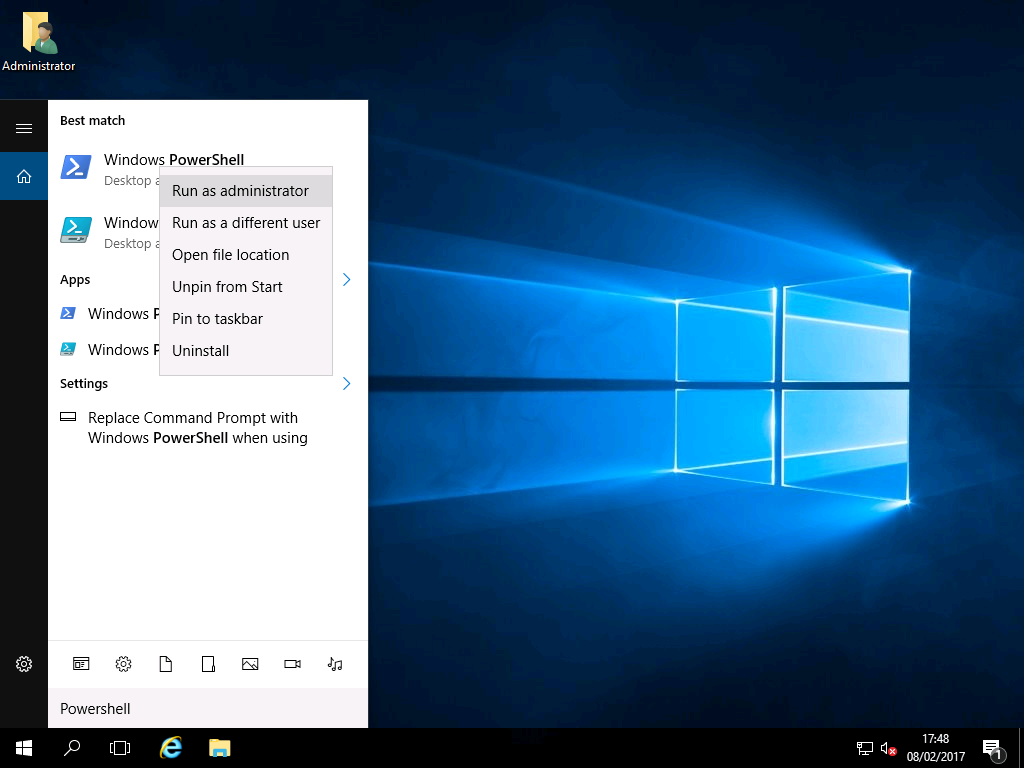 2) When PowerShell opens, type and hit enter:
Enable-MMAgent -MemoryCompression
Nothing appears to have happened, but it is now enabled and running.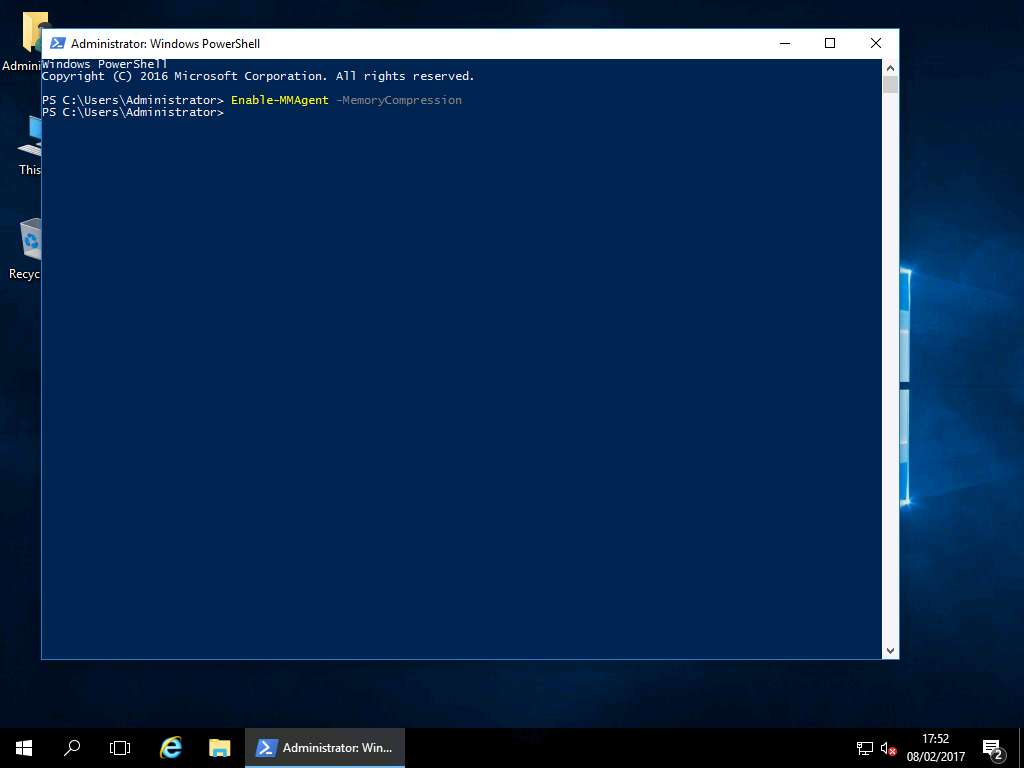 3) To check, right click the TaskBar and open the "Task Manager"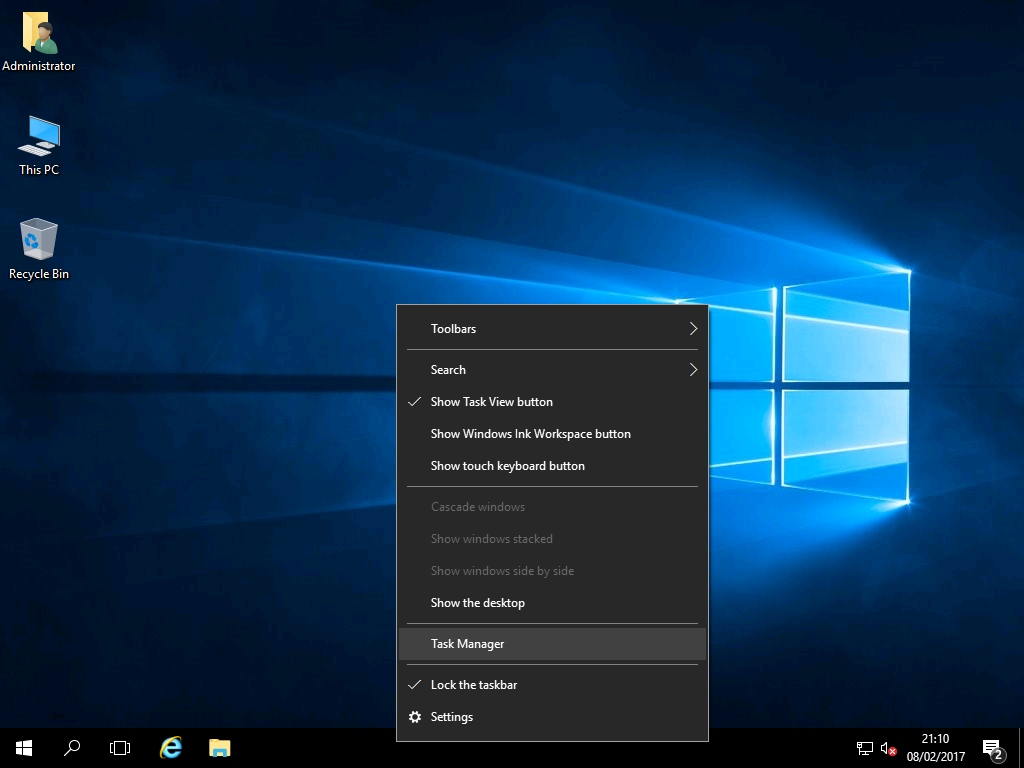 4) If it is the first time you have opened the Task Manager you may be greeted by this rather small, unhelpful window.
Not to worry, click "More Details" at the bottom left to expand the window: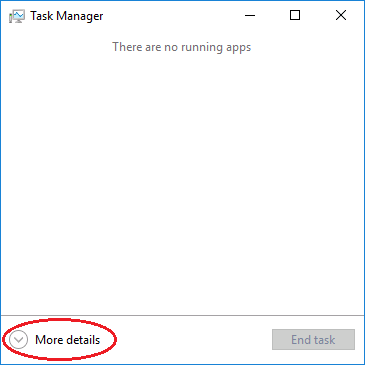 5) When the Task Manager has expanded click the "Performance" tab at the top, then on the left click the "Memory" button. When you hover over the middle graph labelled "Memory composition" – a little tool tip should appear. You will see the information about the compressed memory if it is enabled: