OS Language
1.3 – Changing the OS Language
Once you have installed Windows Server 2016, you may later need to change the display language. This can easily be achieved via the Control Panel. Unlike previous versions of Windows, Server 2016 downloads the language packs when you need them; so this process may take a little longer.
1) Open the Control Panel from the Start Menu: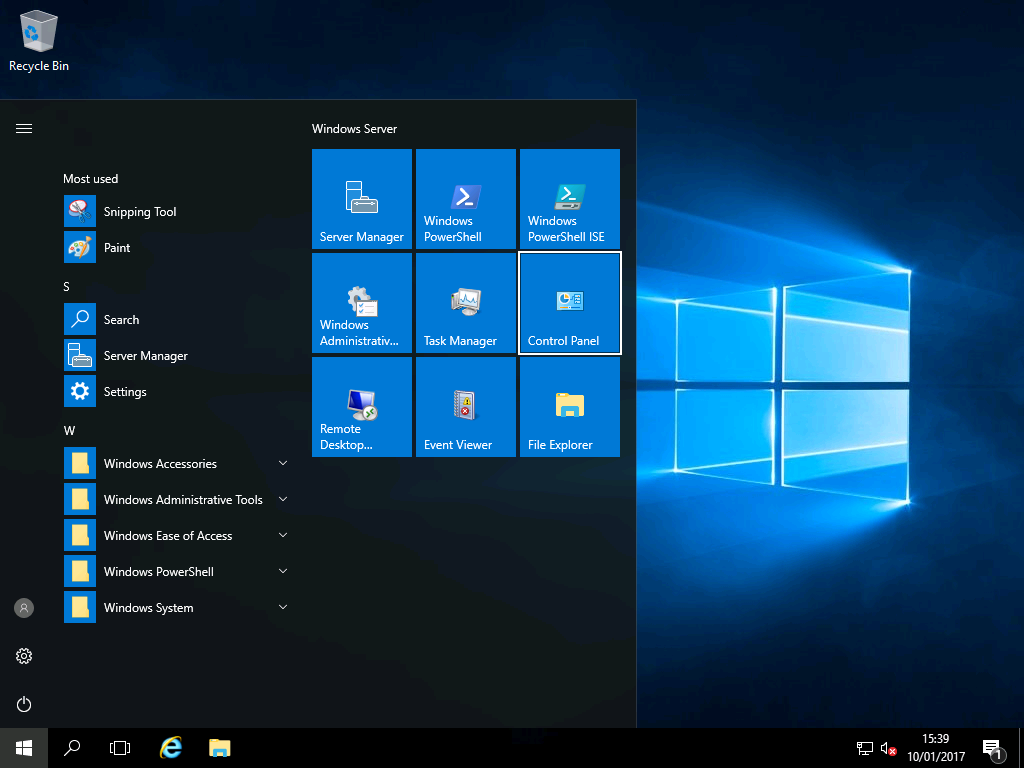 2) In the Control Panel under "Clock, Language and Region", choose "Add a Language":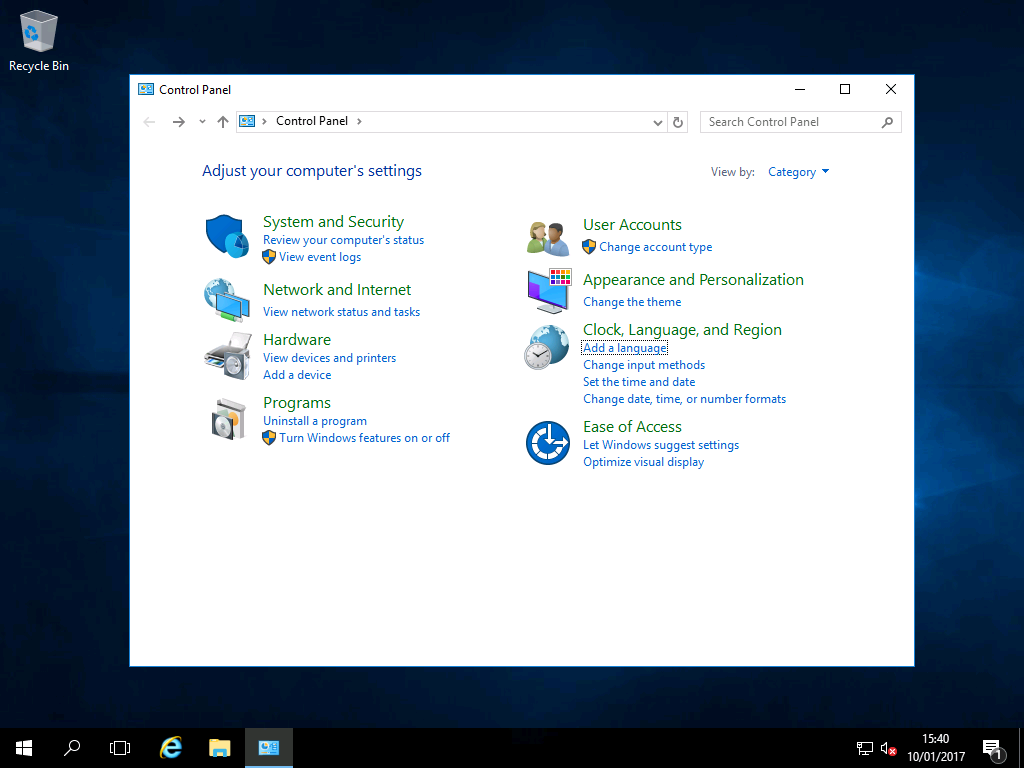 3) Again, choose "Add a language":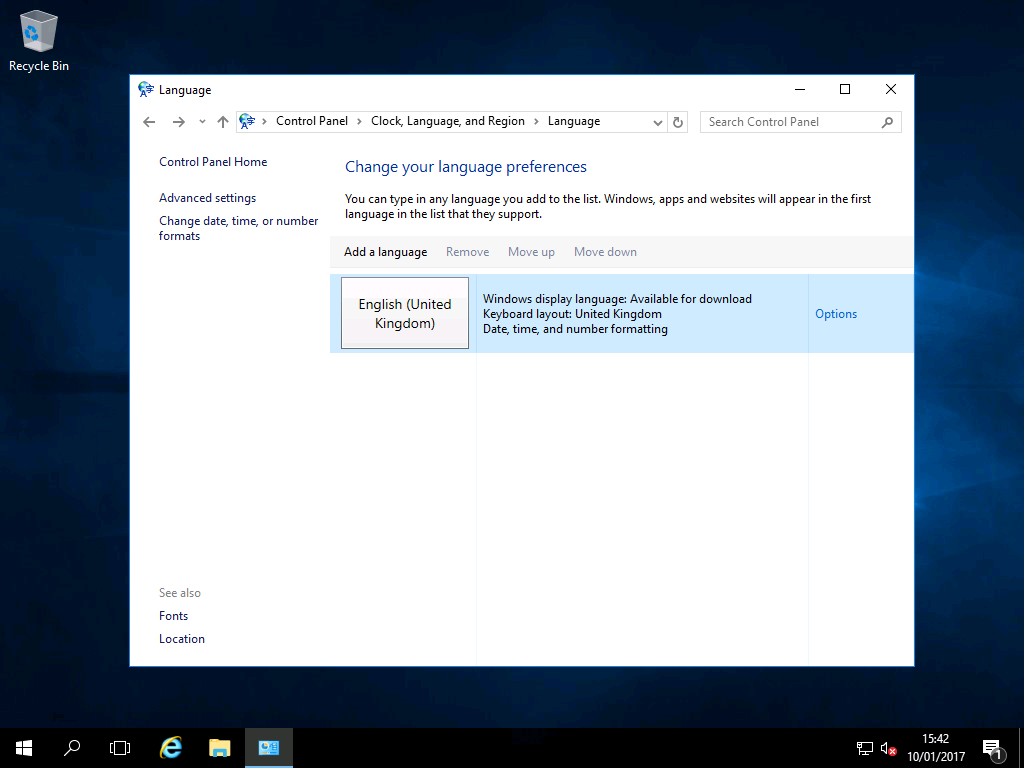 4) Double click a language of your choice.
You may have to choose a style if there is more than one option (i.e. Spanish Mexico / Spanish Peru):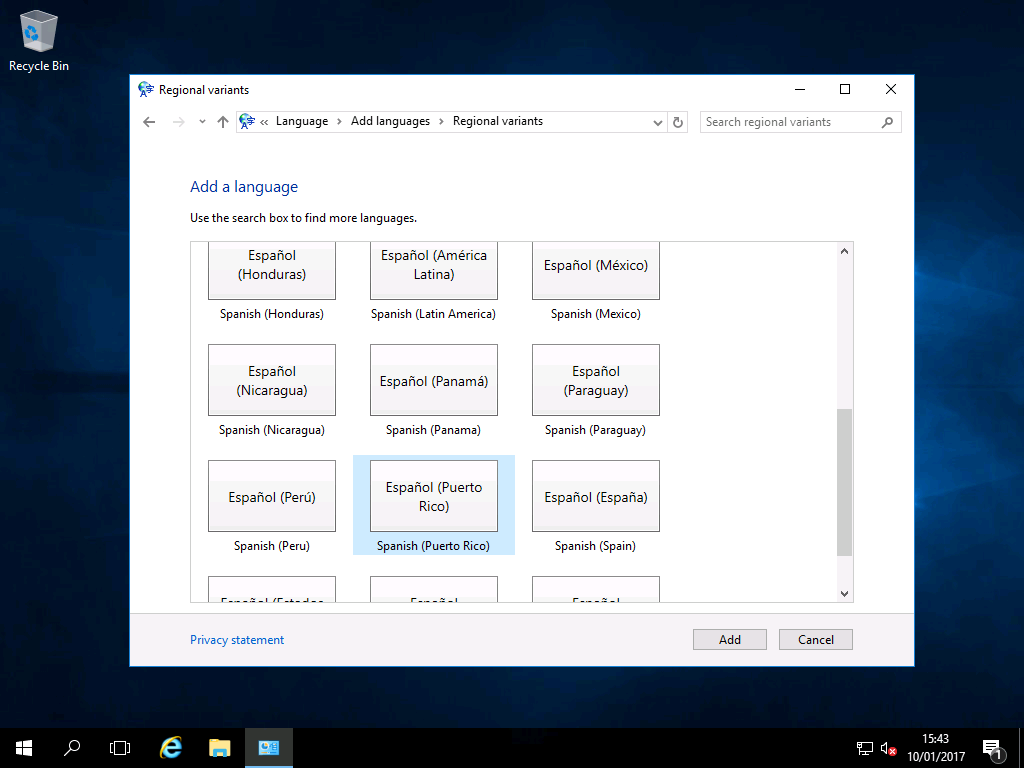 5) Select your new language, click "Move Up" and finally double-click your language: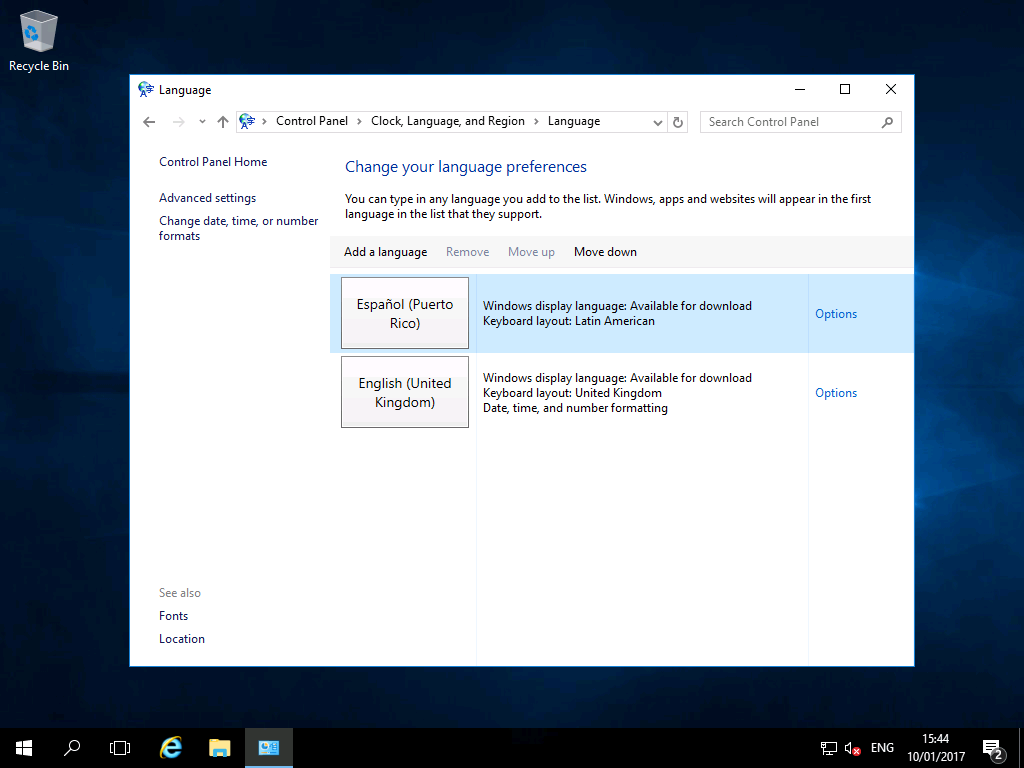 6) Click "Download and install language pack". This will download the required files from Microsoft: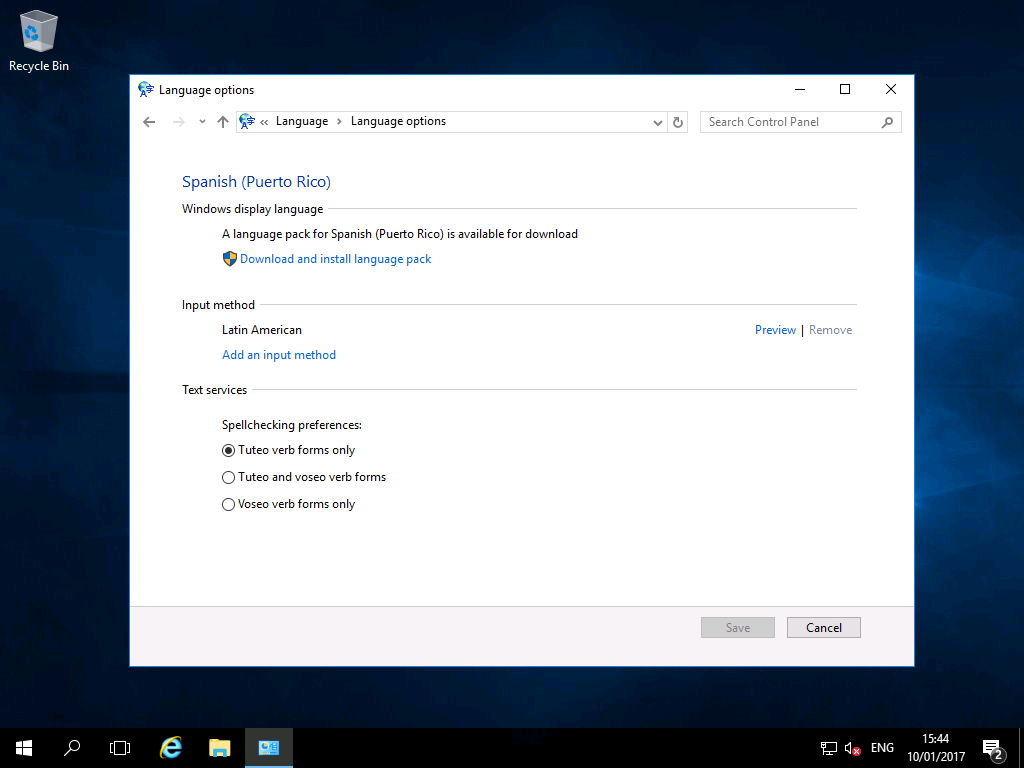 7) The language pack will download and install.
Download time depends on the speed of your internet connection:
8) Once downloaded, on the left click "Advanced Settings".
On both drop-downs, choose "Use Language List…". When you click save, you will be prompted to log off: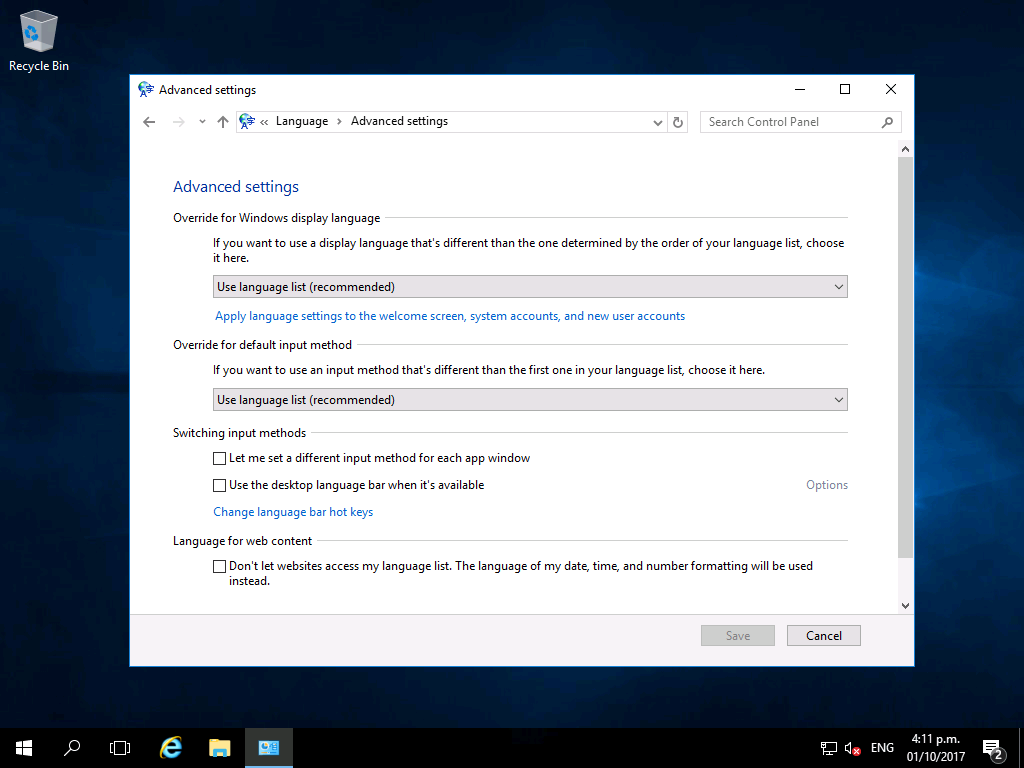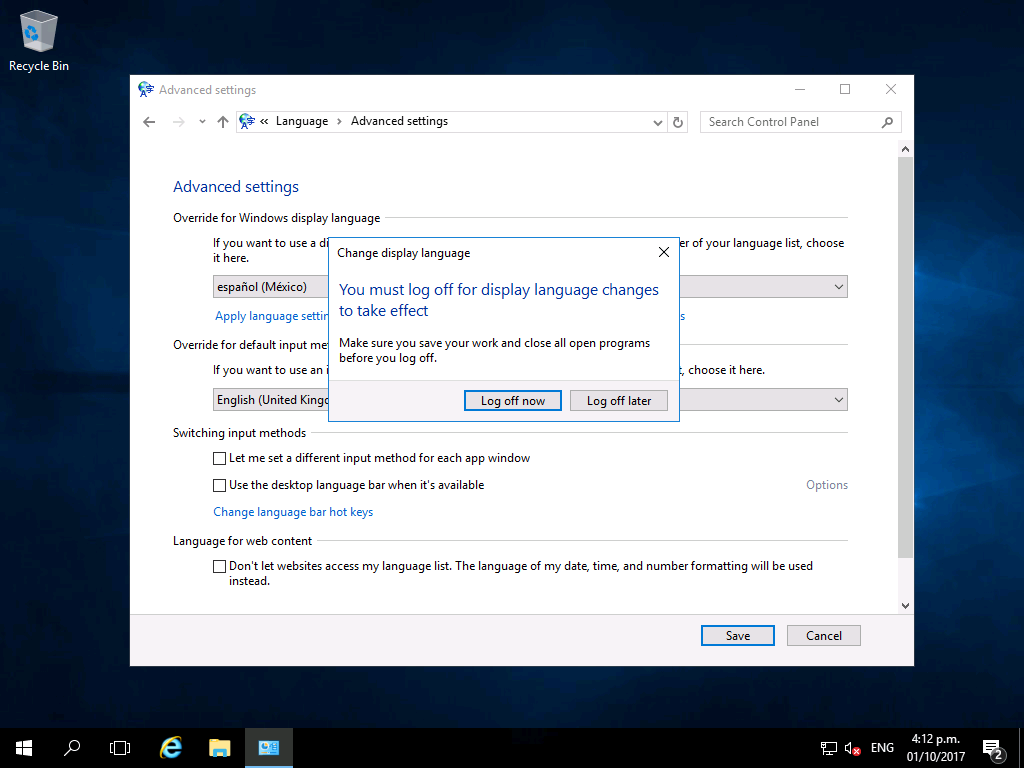 9) Once logged back on, your PC will display the correct language: