Performance for Applications
5.1 – Optimize Performance for Applications
Windows Server is built to be used as a serving operating system. Therefore by default, priority is given to background services instead of Windows applications. To increase the responsiveness of applications, top priority should be given to applications.
1) In the search box (magnifying glass on the TaskBar), type "Performance of Windows" and open the application: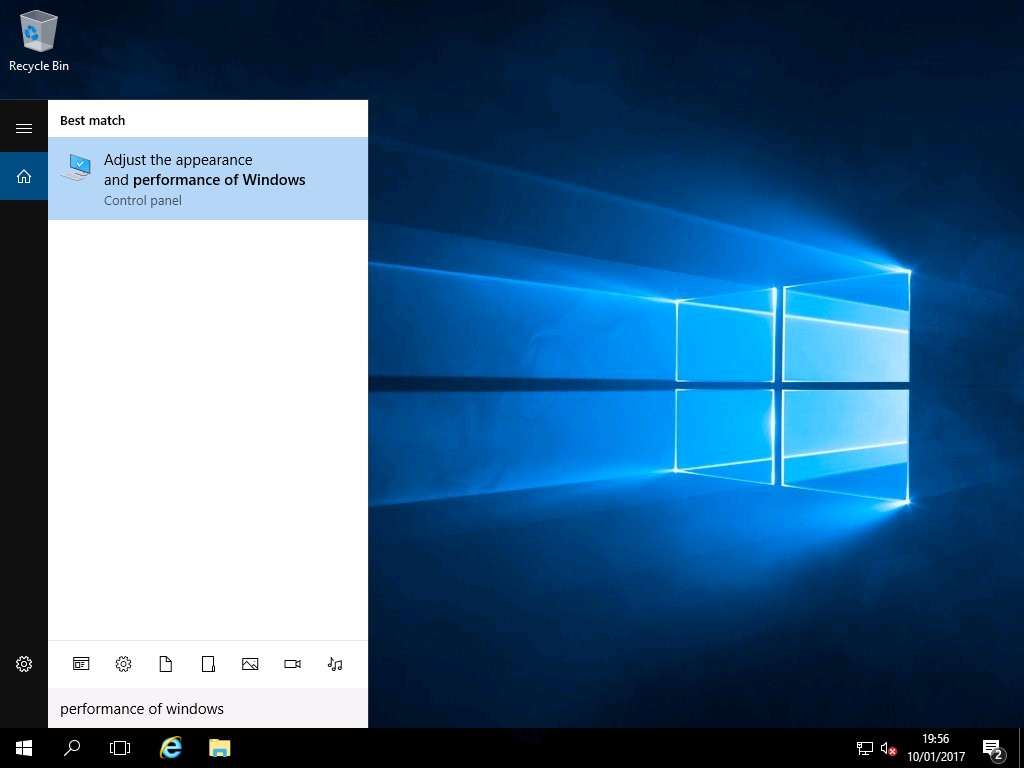 2) Click the "Advanced" tab. Set "Adjust for best performance of:" to "Programs".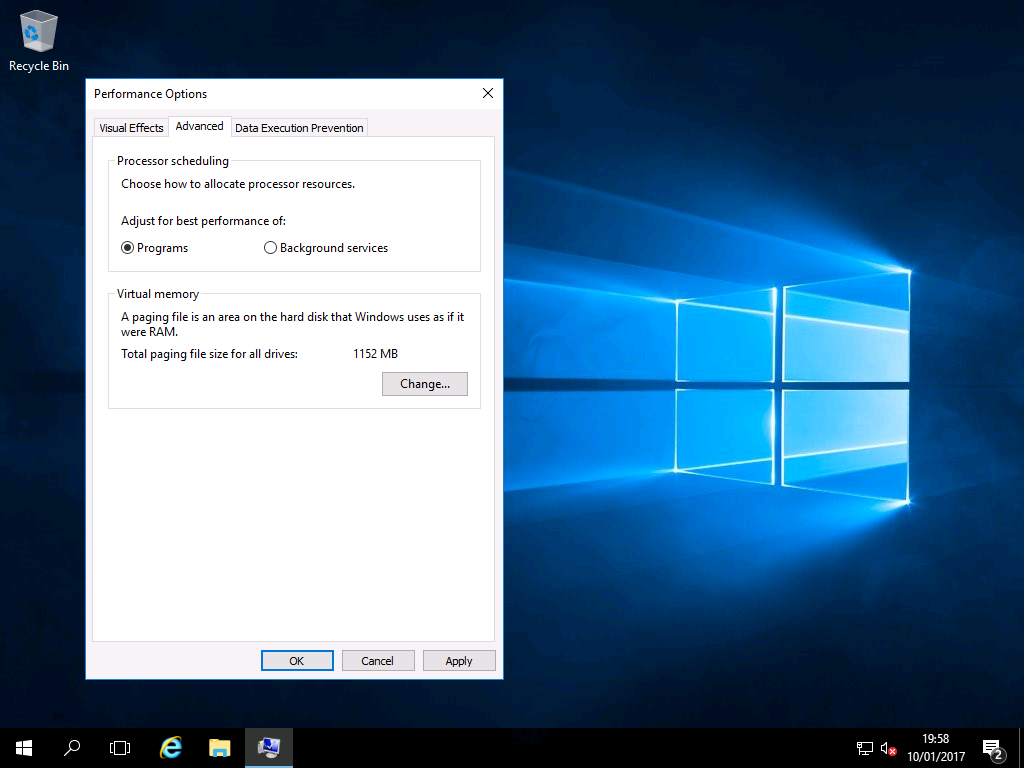 3) Restart your server for the changes to fully take effect.