Taskbar Grouping
6.3 – Disabling Taskbar Grouping
For some reason when Microsoft decided to group TaskBar icons, allowing more to fit – I have never personally liked it as it can make navigating numerous opening windows difficult. Wilst this applies to any version of Microsoft Windows, I am including this in the manual just in case anybody wishes to change the settings.
1) As you can see, lots of windows open means lots of groups…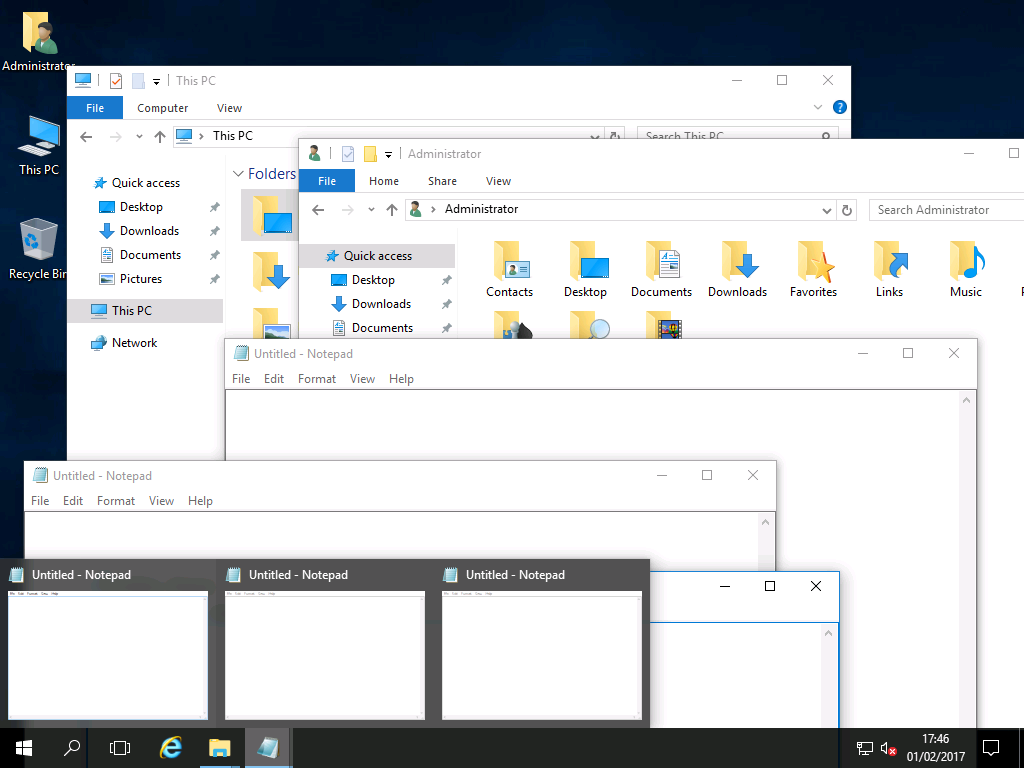 2) To turn this off, right click the TaskBar and select "Settings"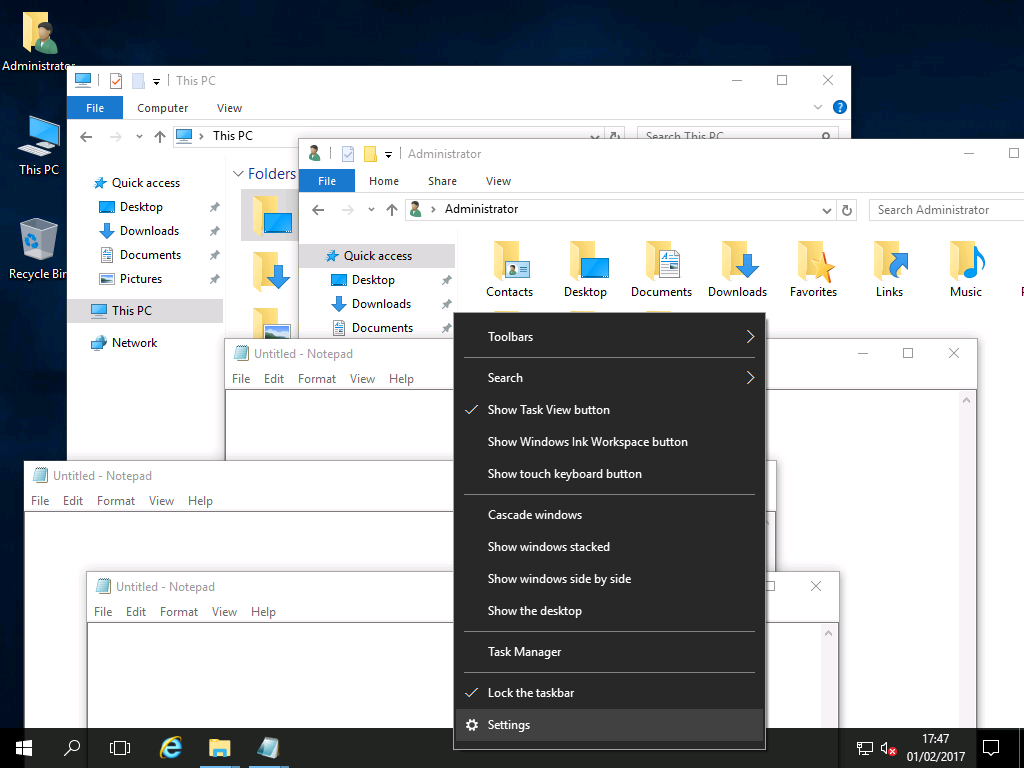 3) On the left click "Taskbar". Under the option "Combine taskbar buttons", choose "Never". This will prevent the apps from grouping, making navigation
easier.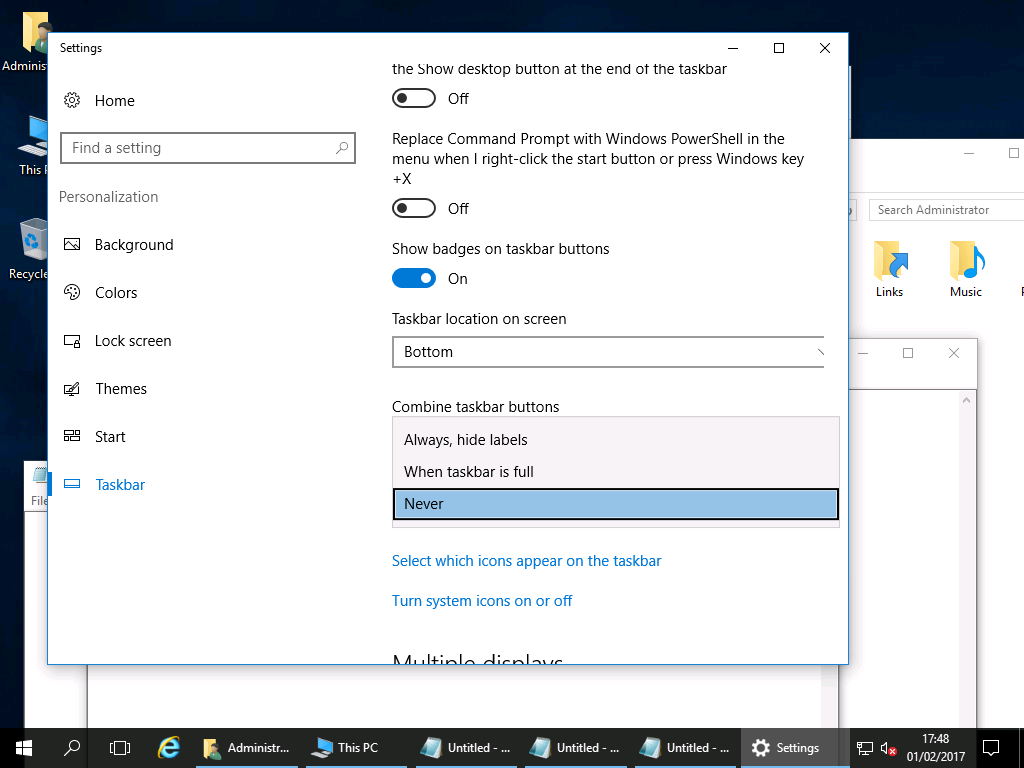 4) Now each open app has an icon on the TaskBar. Yes, it takes up more space, but I think it makes it easier to find the one you are looking for: