MS DirectMusic Core Services
If you get an error like You will need to install DirectX #.# to run #. when starting a game, you probably need to install the Microsoft DirectMusic Core Services to get the game working. An example of a game which needs this patch is Grand Theft Auto 2. The .dll and .mui files are extracted from the MSDN dvd of Windows 7 x64. dmusic.inf is taken from DirectX.cab of the DirectX 9.0c Redistributable.
1. Download dmusic.zip (555 KB) from win2008r2workstation.
2. After downloading the zip extract the zip, run install.cmd as an Administrator and follow the instructions on the screen.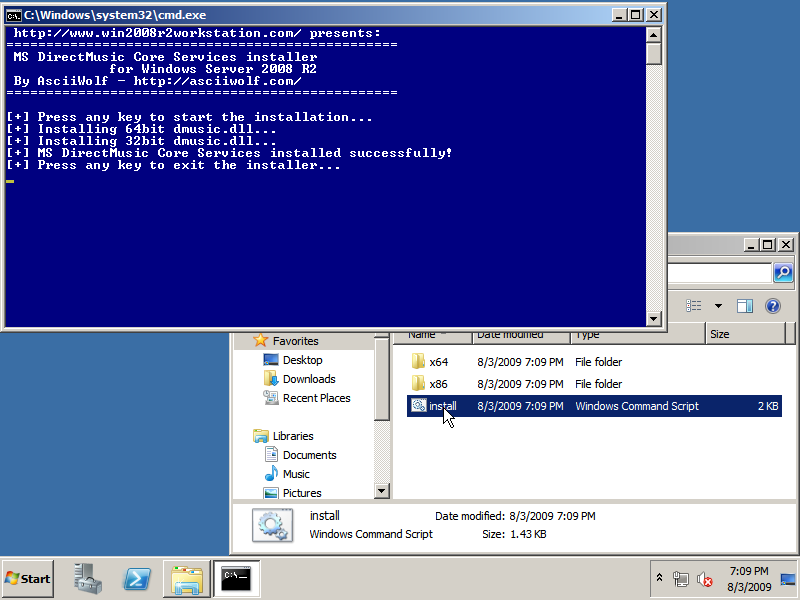 Continue to install the Game Controllers Control Panel applet…