Enable Offline Files feature
Offline Files is a nice feature in Windows if you are running Windows Server 2008 on a laptop. With Offline Files you can select a folder at a networking place, synchronize, disconnect your notebook and edit documents, spreadsheets etc in the local version of the folder. When you connect to the networking place again, all changes will be synchronized!
Prerequisite: You must have the Desktop Experience feature installed.
1. Download and install the appropriate version of Windows Mobile Device Center from http://www.microsoft.com/windowsmobile/devicecenter.mspx. This doesn't have to do with any Windows Mobile device, but it is needed to get the Sync Center option in the Control Panel.
Note: If you haven't installed the Desktop Experience feature before you install Windows Mobile Device Center, you will get the error: The Update could not be installed because at least one Windows component required by Windows Mobile Device Center is missing.
2. In the Start menu click Control Panel.
– If you use the Modern View, click the Network and Internet section and click Enable offline Files.
– If you use the Classic View, doubleclick the Offline Files icon.
In the Offline Files window click Enable Offline Files to start using offline files.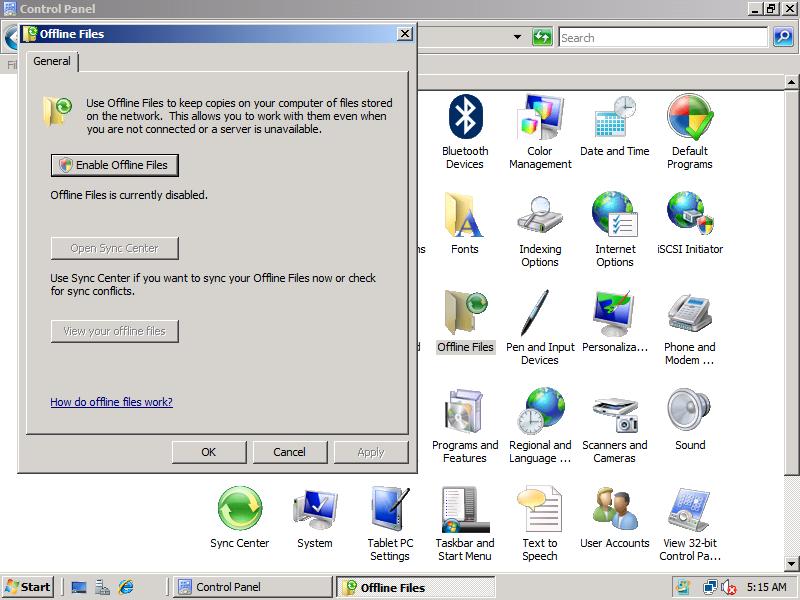 3. Close the Enable Offline Files window by clicking OK and choose Yes when asked if you want to restart your Computer.
4. After the restart go to the networking folder you want to make offline available, right click on it and select Always Available Offline. A local copy will now be made.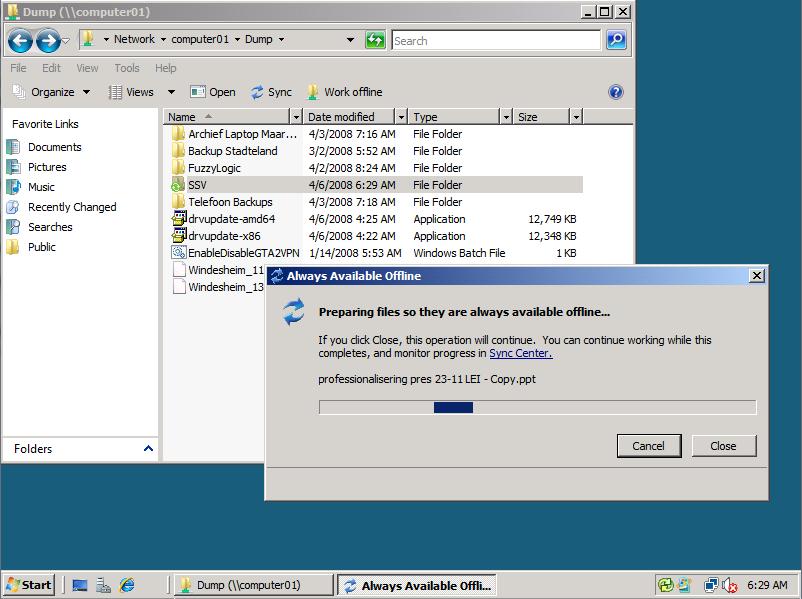 5. Now you can work on the files, even if the laptop is disconnected!