Enable Sound Acceleration
1. Click Run in the menu Start, then type services.msc and click OK. Now the Services management console will open.
2. In the Services window scroll to the service Windows Audio and open it. In the Windows Audio Properties (Local Computer) window select Automatic as Startup type, click Apply, then click Start to start the Windows Audio service. Close the properties window by clicking OK.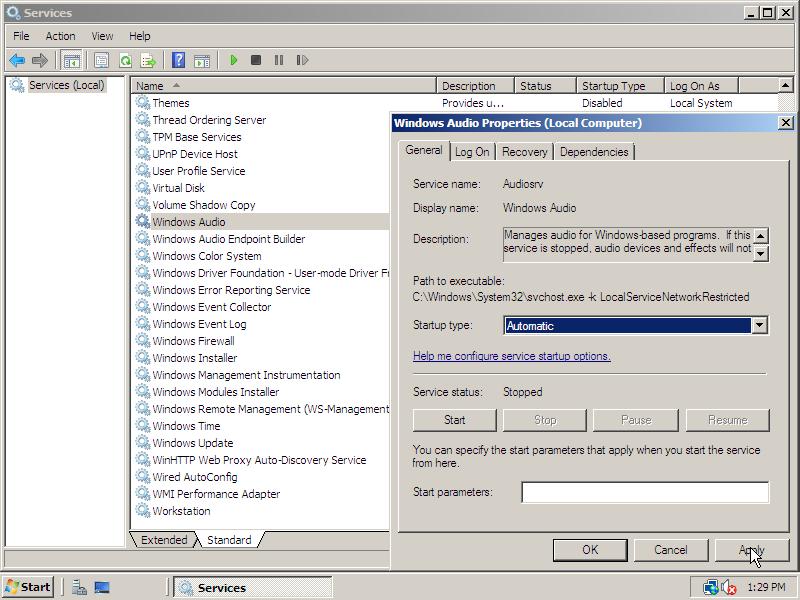 3. Click Control Panel in the Start menu.
– If you are using the Modern View, click Sound in the Hardware and Sound category.
– If you are using the Classic View, doubleclick the Sound icon.
4. Select your default playback device and click Properties. Now go to the Advanced tab and uncheck Give exclusive mode application priority. Save the settings by clicking OK twice!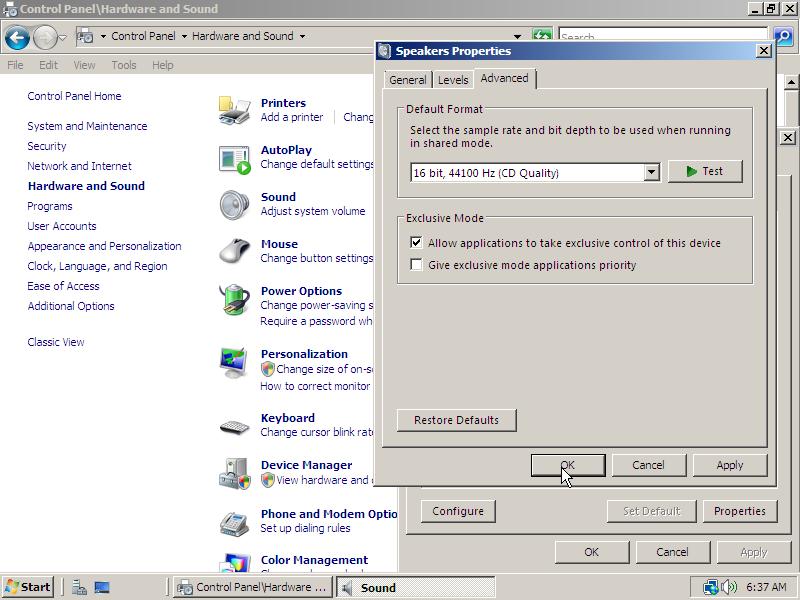 5. Import the regfile Prevent Stuttering Sound so you are not bothered by stuttering sound when you pc is a little busy.