Aero Cursors
By default Windows Server 2008 has the plain white mouse pointer. In this tutorial we will install the Aero cursors of Windows 7.
1. Download aero_cursors.zip (398KB) from Here
2. After downloading the zip extract the zip, run install.cmd as an Administrator and follow the instructions on the screen.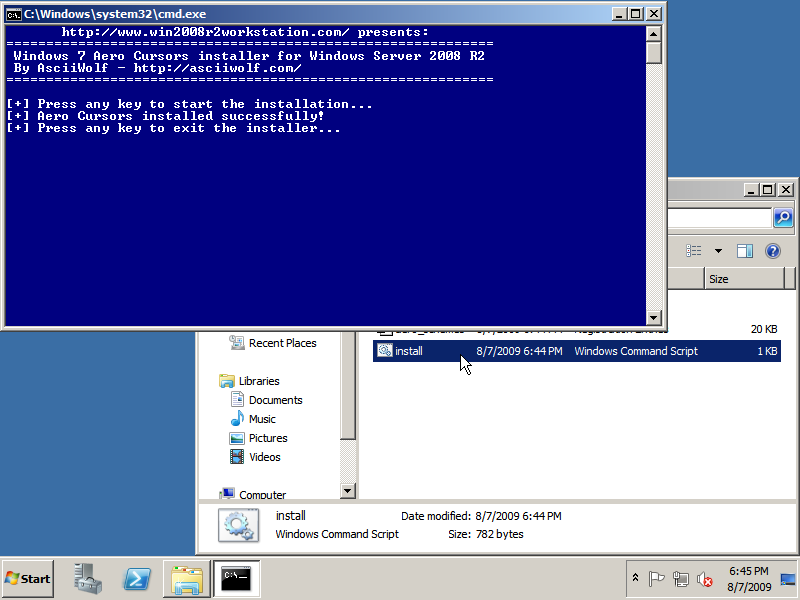 3. To start using the Aero cursors go to the Start menu and click Control Panel.
– If you are using the Category View, click Mouse in the Hardware section.
– If you are using the Classic View, click the Mouse icon.
In the Mouse Properties window click tab Pointers, select Windows Aero from the Scheme dropdown list. Optionally you can also check the Enable pointer shadow. Click OK or Apply to start using the Aero cursors.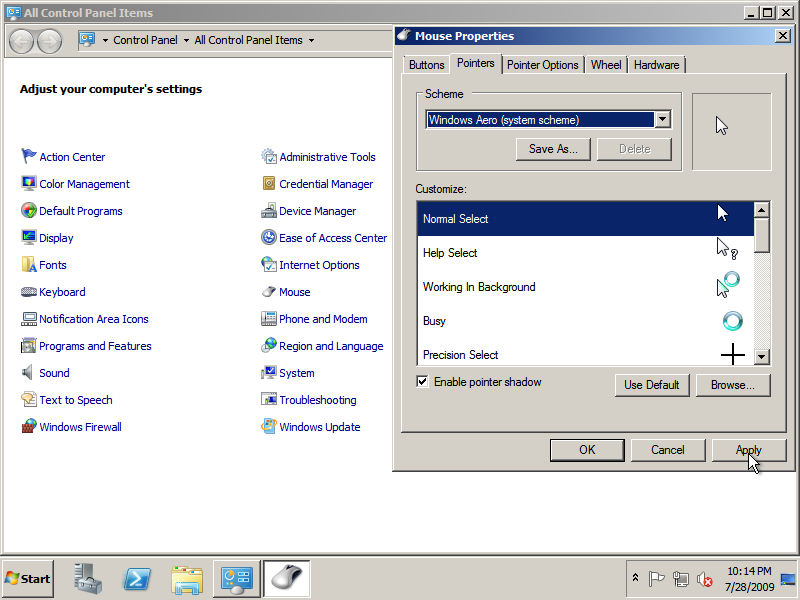 4. Optional: If you want to set the Aero cursors as the default cursors scheme, import the file default_aero_cursors.reg to the registry.
Enjoy the smooth looking mouse pointers and cursor animations!
Continue to enable preview thumbnails in Windows Explorer…