Thumbnails in Windows Explorer
Previews of media files are disabled by default in Windows Server 2008 R2. In this article we will enable it so we get these thumbnails back again!
To do this open Windows Explorer and press the left Alt key on your keyboard. Now click Folder options in the Tools menu and go to the View tab. Uncheck the Always show icons, never thumbnails checkbox and click OK or Apply to start having thumbnails for media files.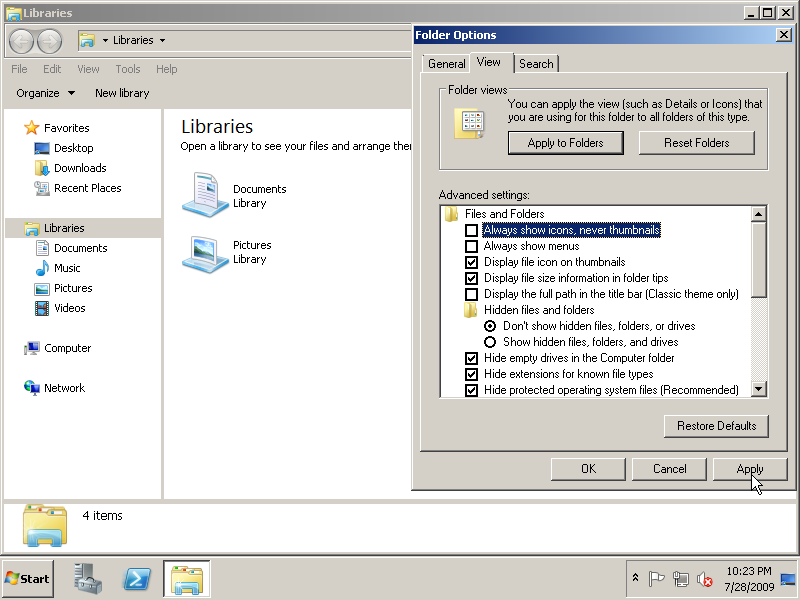 Continue to get the Windows 7 logo boot screen…