Visual Effects and Thumbnails
By default Windows Server is not really configured for visual glamor. The Start screen and menus aren't animated and in Windows Explorer no thumbnails of images are shown. This page will guide you through the steps of enabling thumbnails and having visual effects in Windows Server 2012.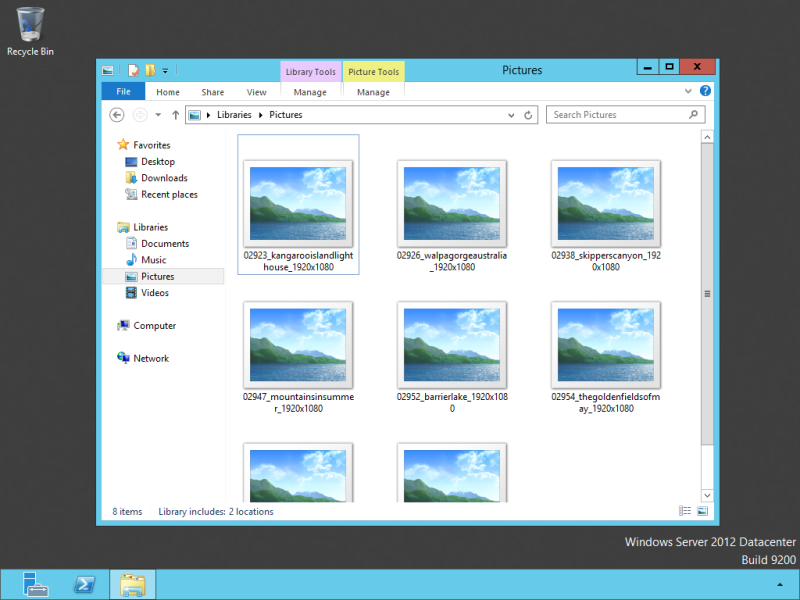 1. In the Start screen enter performance, change the search scope to Settings and click the Adjust the appearance and performance of Windows icon.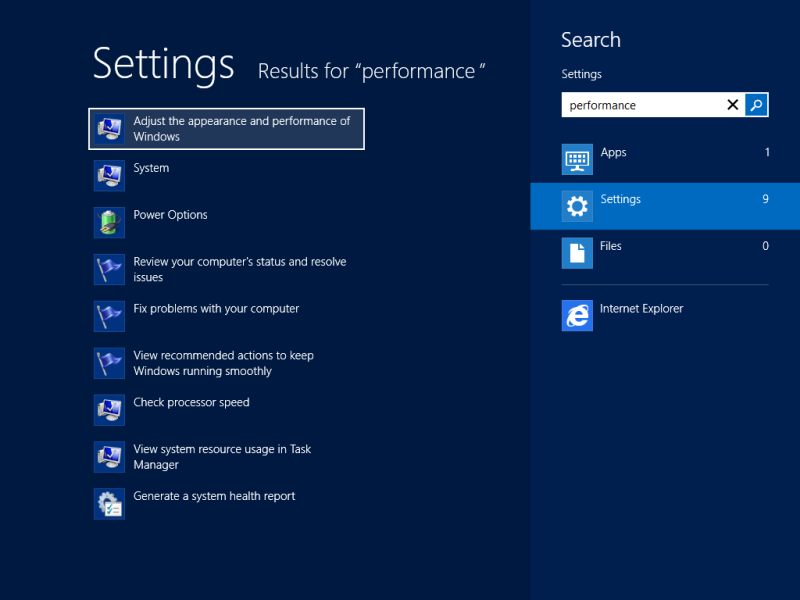 2. In the Performance Options screen, check the checkboxes of the improvements of the graphical user interface (GUI) you want to have. Most have to do with smooth animations and graphical improvements, however the Show thumbnails instead of icons will generate small previews of images in Windows Explorer. The default configuration of visual effects in Windows 8 is shown below.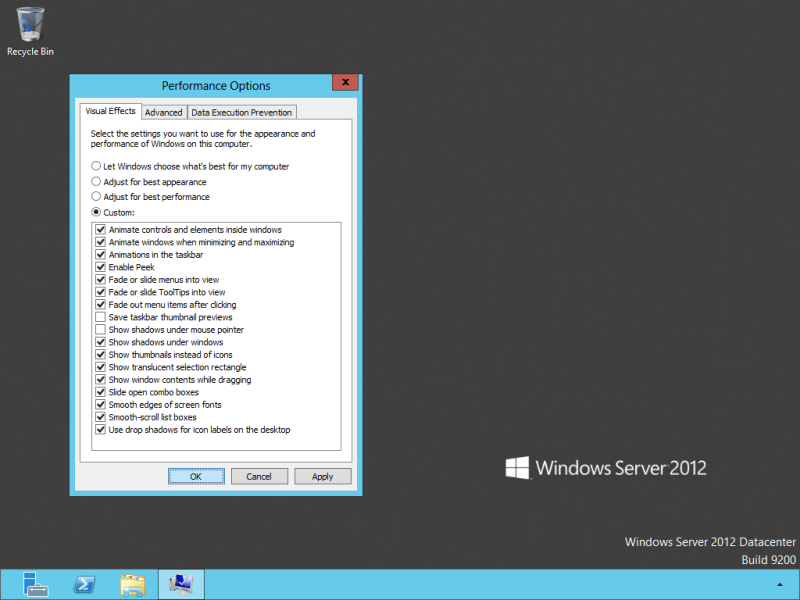 Enjoy thumbnails in Windows Explorer and the visual effects of the Start screen and at other locations!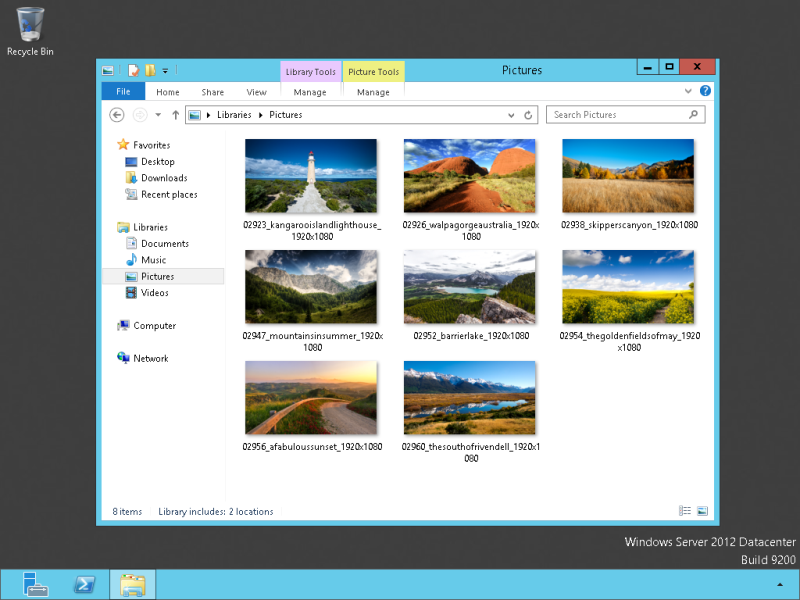 Continue to get the 'Performance Information and Tools' page in the Control Panel…
---