Extend Evaluation Period to 240 days
Probably you want to use Windows Server 2008 as your default operating system, but because of the 60 day limit you haven't installed it yet. This guide will explain how to reset up to 3 times so you have 240 days (4 x 60 days) time to evaluate. Don't rearm if you don't need to, because if you do that you waste the evaluation time you had remaining! Microsofts Knowledge Database explains a way to configure it will automatically reset each 60 days, but the Task Sheduler gives an error when you try to import the Task, because the maximum interval between triggers is 31 days, and the .xml file tries to set a delay of 59 days. The information in this guide is the same information as the KB article.
1. First we are going to take a look how many days we have left to evaluate Windows Server 2008. Click Run in the menu Start, then type slmgr.vbs -dli and click OK. Be patient after clicking OK because it will take some time before it will show you a Windows Script Host message window that says how much time you have remain.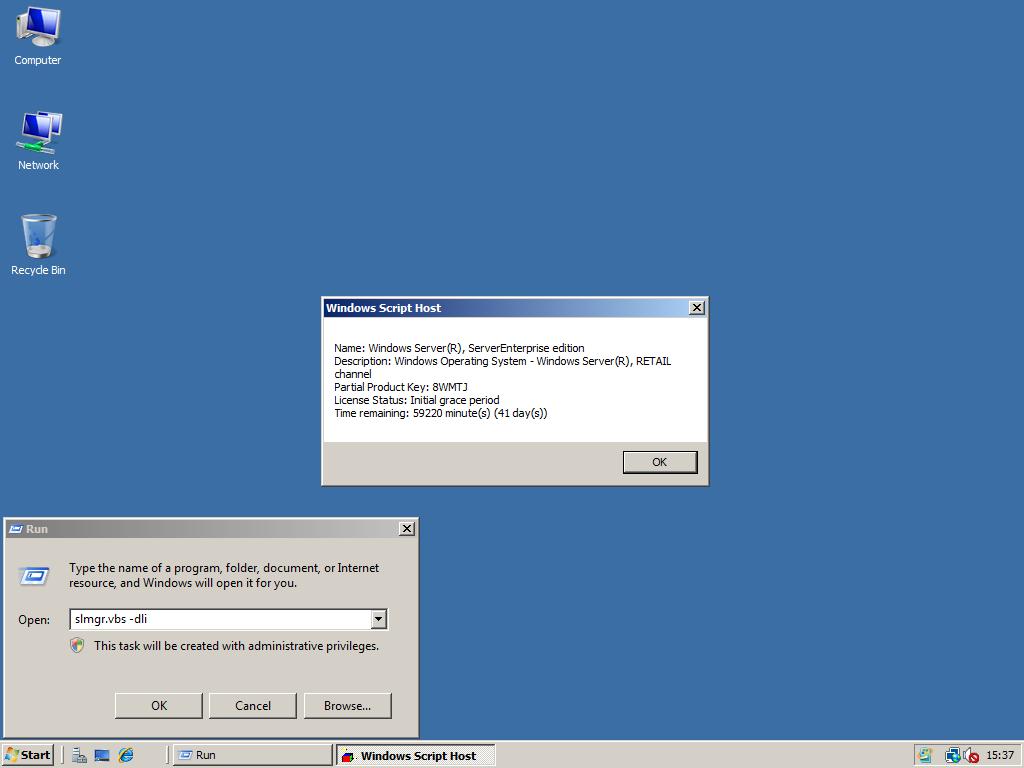 2. If the message window previous screen says you have only a few days left do the following to reset the evaluation period back to 60 days. Click Run in the menu Start, then type slmgr.vbs -rearm and click OK. After a couple of seconds it will show you the message window that the command has completed. Restart your system to apply the reset!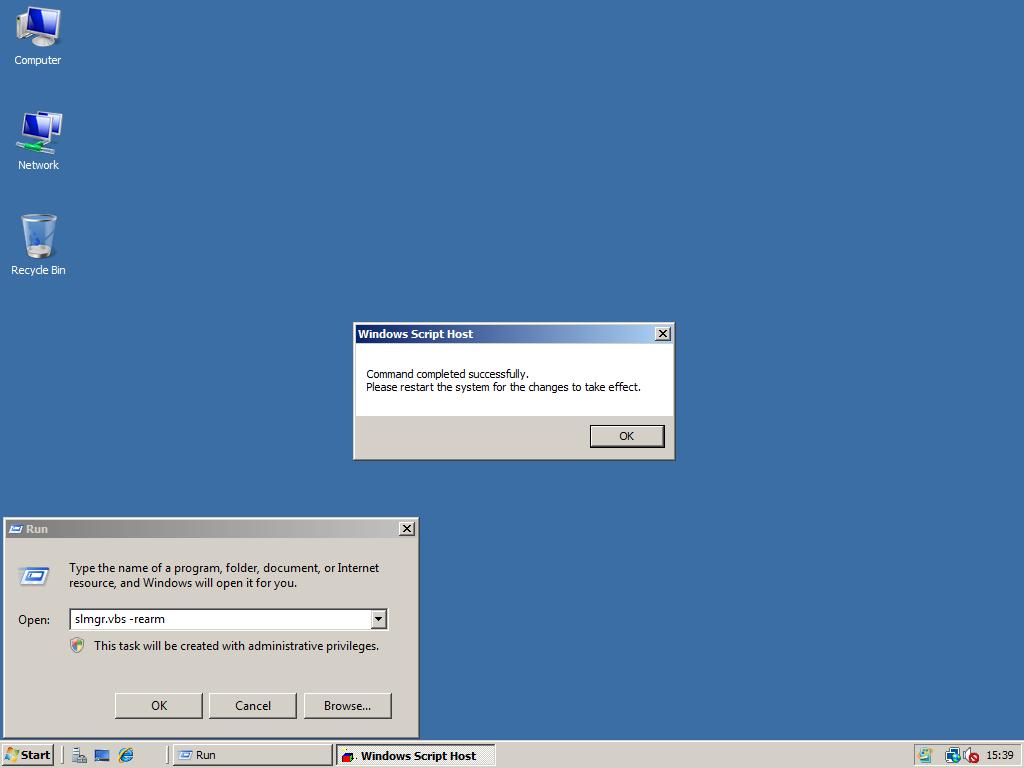 3. To verify your evaluation period is reset after reboot click Run in the Start menu, enter slmgr.vbs -dli and click OK. A few moments later it will show you, you have 60 days left again!