Installing Custom Gadgets
If you want to install custom gadgets you first have to associate the .gadget extension with the Windows SideBar. You can do that by downloading and importing gadget.reg (right click – Save As) into the Windows register. For just opening the .gadget file didn't always work, so here is the custom way if gadgets won't install automatically. Prerequisite is that you have installed WinRAR or any other ZIP unpacking program. You can download WinRAR from http://www.rarlabs.com/
1. Go to any Gadgets website and save the gadgets to some location at your harddisk.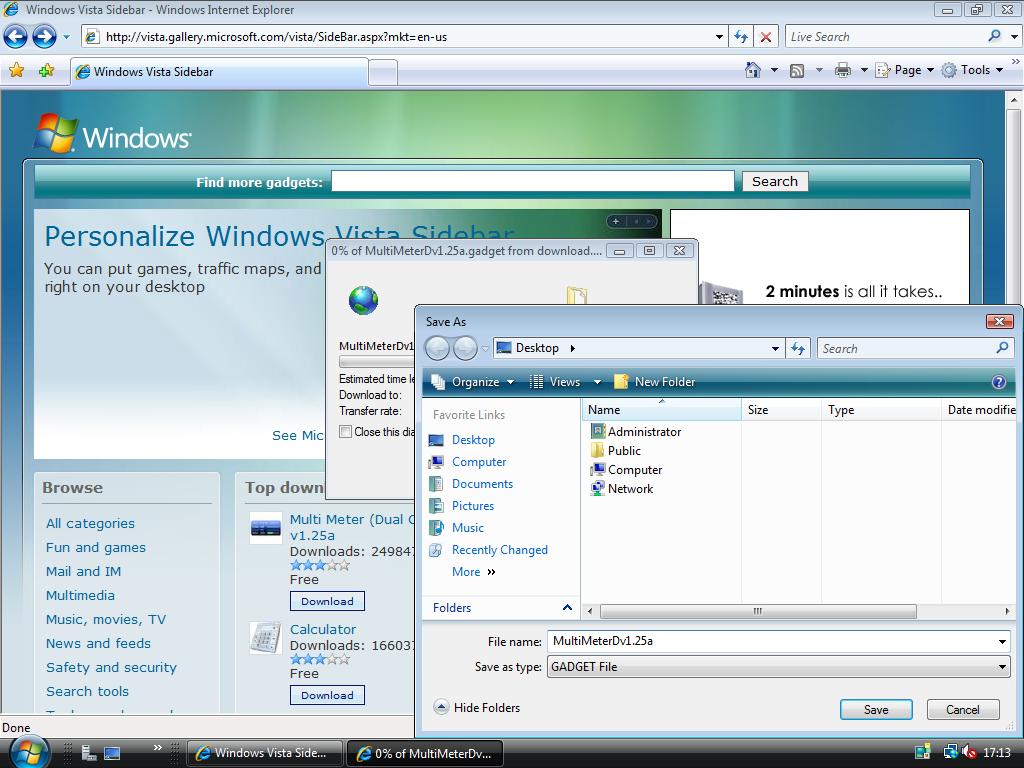 2. Right click the .gadget-file and choose Open With in the context menu.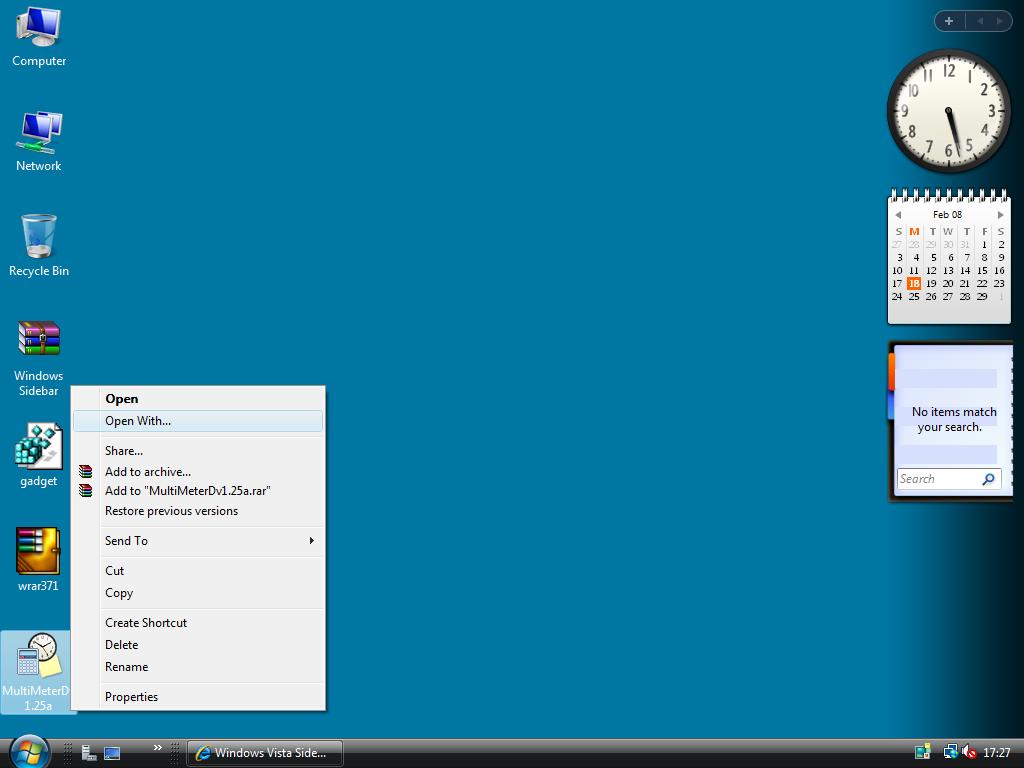 3. In the Open With window uncheck Always use the selected program to open this kind of file, and click Browse. Navigate to C:Program FilesWinRAR, select WinRAR.exe and click Open. In the Open With main window click OK to open the gadget file with WinRAR. Click Open if you get a Security Warning.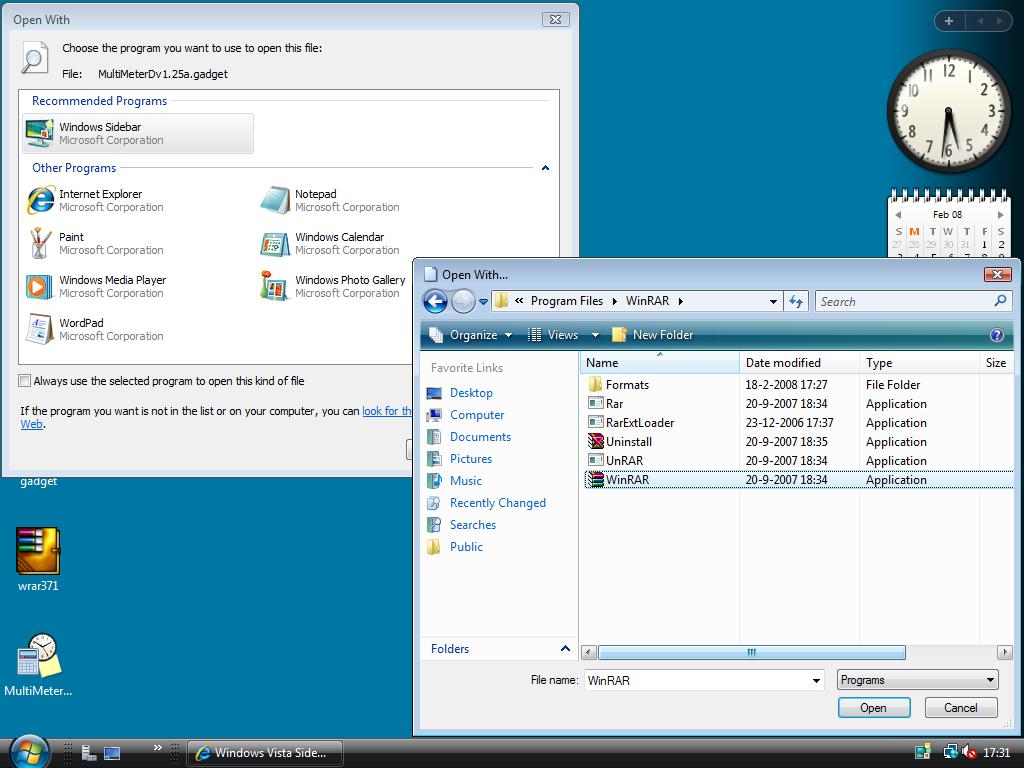 4. In WinRAR click Extract To in the menubar. In the Extraction path and options window browse to C:Program FilesWindows SidebarGadgets, and type the name of your gadget including .Gadget (You can type it over from the titlebar of your WinRAR main window). In my case this name is MultiMeterDv1.25a.Gadget. Now click OK to extract the gadget to the Gadgets folder. After the extraction has completed you can close WinRAR.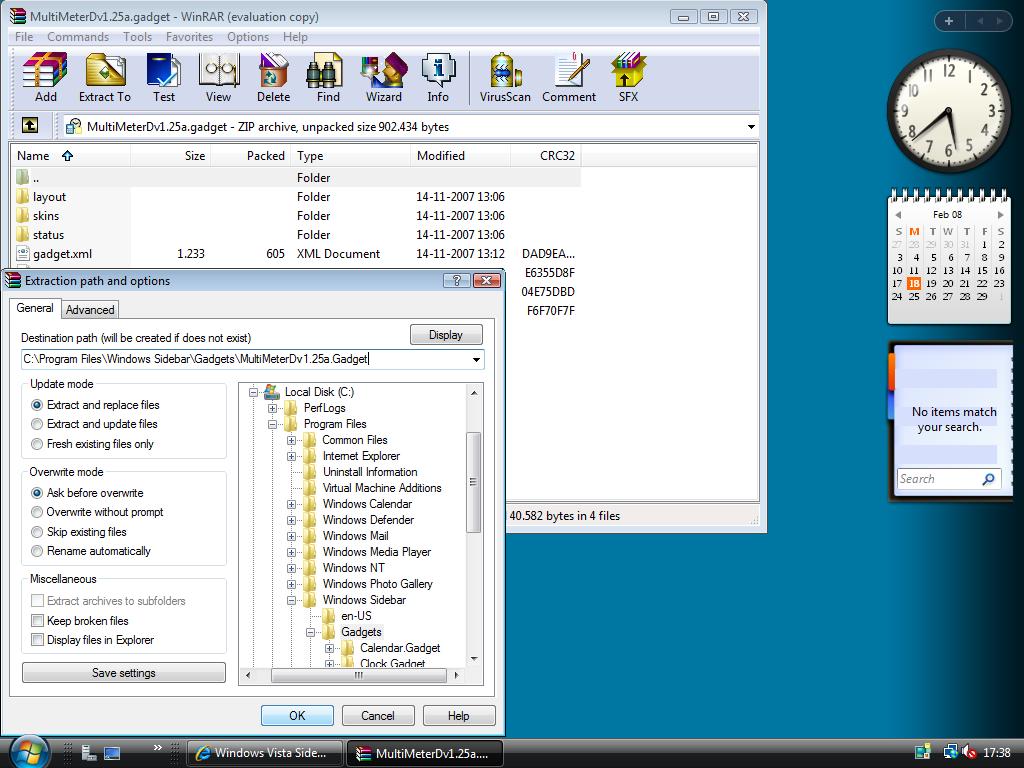 5. Now you can add the item to the Sidebar by right clicking on the Sidebar and clicking Add Gadgets!